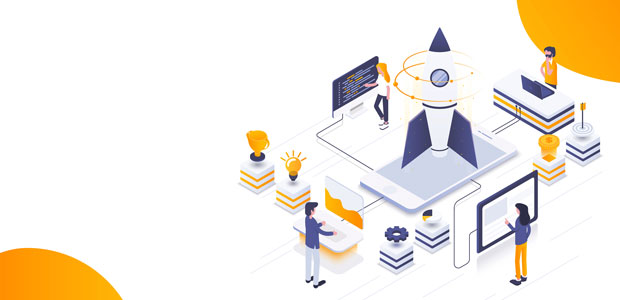 The top 50 tech startups to work for in 2021
Otta, a startup that helps job seekers find roles at fast-growing companies, has revealed the most innovative companies in London to work for in 2021. Fifty startups and scaleups appear on the Rocket List, including tech unicorns Cazoo, Hopin (now a 'double unicorn') and Gousto, along with fintech firms, Revolut and Checkout.com, which are hiring for the most roles right now (79 and 68 respectively).
All 50 companies listed have been selected based on their level of financial investment, the number of jobs available, employee growth, and their corporate mission and purpose. Collectively, they have raised £2.1 billion in investment and posted 2,695 jobs in 2020.
For the first time, the Rocket List has been curated by a panel of experts, including several leading venture capital firms – LocalGlobe, Atomico, Seedcamp, Accel, and Amadeus Capital as well as the UK's tech entrepreneurial network Tech Nation.
CEO and co-founder Sam Franklin commented: "The latest Rocket List illustrates that 2021 is starting on a high note for the UK's tech sector as it continues to hire in the new year with a certain degree of stability, even acceleration, in these uncertain times. It's a positive new story and we're delighted to celebrate these innovative companies making a real difference to the UK jobs sector.
"We have been fortunate enough to work with a panel of experts to help us reach the final shortlist. What's more, we have used real-time data on job opportunities, growth, fundraising, and more. We hope this comprehensive list of fast-growing and innovative tech companies will excite job seekers as they embark on their search for new roles and opportunities."
Four startups and scaleups - Cleo, Revolut, TrueLayer, WhiteHat - have made the Rocket List three years in a row (since the list began), thanks to their consistent growth and hiring.
Revolut, for example, continued to hire throughout the height of COVID-19, advertising for more roles than any other scaleup throughout 2020 (at 327).
Gerard Grech, Founding Chief Executive of Tech Nation, commented: "The tech sector is now the fastest-growing sector in the UK economy, employing nearly three million people. This makes it an engine room of high value, highly skilled and well-paid jobs, and an attractive place for those looking to make their move in an exciting and fast-growing sector. With such a vast pool of scaleups eager for new talent, the Rocket List's comprehensive view helps to identify the most exciting opportunities available in London today."
Other Rocket List highlights:
New entries to the list include Codat, Blink, and Unmind - each of which raised £8m in Series A funding in 2020.

Other entries to the Rocket List include Impala and Marshmallow - which have raised more than £14.6m and £22m in funding respectively and experienced phenomenal growth but been open about their diversity and inclusion initiatives.

The companies listed that are currently hiring for the most roles are Revolut (79), Checkout.com (68), Gousto (46), Hopin (34) and Snyk (26).

The roles in most demand from companies on the list are: Engineering (32%); Operations & Sales (20%); Finance, Legal & Compliance (11%); Product (9%); Marketing (8%); Data (8%); Design (5%); People & HR (5%); Admin (1%)

The fintech sub-sector is dominating the Rocket List (taking a 47% share), followed by AI & big data (12%) and healthcare (8%).
To see the full Rocket List, click here.