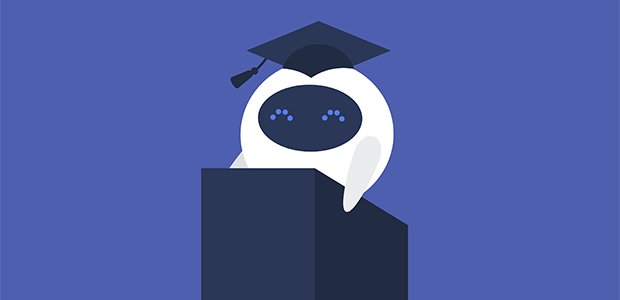 Top 5 edtech startups with plenty of class
'Knowledge is power,' as the saying goes. So how can education become an even more powerful tool? With the introduction of more technology! Integrating technology into the classroom ensures lessons remain engaging in an ever-plugged-in world, and opens up education to more people across the globe.
The emergence of educational technology, or edtech, has heralded a new era in the way we acquire knowledge and develop skills. At the heart of this revolution lie a handful of pioneering startups, each with a vision to redefine education and equip learners with the tools they need to thrive in an ever-changing world.
Join us as we explore five startups rewriting the code of learning, and accelerating students' potential across the globe.
Global Teacher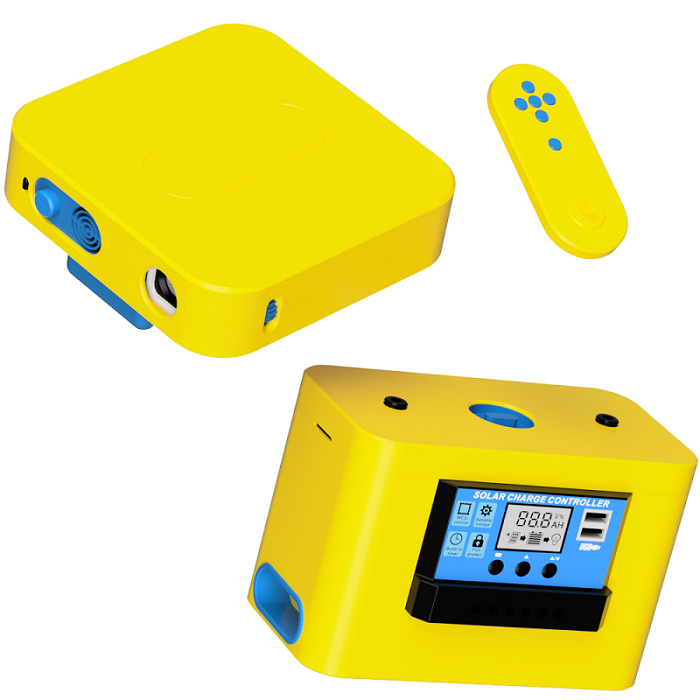 Global Teacher is a startup and registered charity behind the popular 'Pod' and 'Lumi' products. The company is changing the face of education by providing digital education to marginalised students living in areas without electricity or internet connectivity worldwide. Global Teacher is dedicated to reducing the quality gap in education between developed and developing nations, using its education platform and solar-powered product, Pod, and Lumi, its offline learning software.
Pod is a solar-powered projector that can display educational content anywhere. The projector was designed and manufactured in-house, in Sunderland, UK. The solar panel harnesses the power of the sun to operate the Pod, as well as keep the battery charged, which provides up to six hours of charge, so an entire day of educational content can be delivered on one charge.
Lumi is a custom learning software that encompasses educational content from the world's best content creators and educators. It can be accessed offline without the need for an internet connection. The software platform can provide access to the world's best content providers anywhere, anytime, to improve and provide education for those who don't currently have access to it.
Labster
Labster is an award-winning startup that focuses on revolutionising the way science is taught to students across the world. It is dedicated to developing fully interactive virtual training simulations that are designed to enhance traditional learning by stimulating students' natural curiosity and reinforcing the connection between science and the real world. The simulations can be used in a variety of different ways, from a full lab replacement to a supplemental learning activity.
Over five million students in high schools and universities in 100 countries have used Labster to perform realistic experiments, learn key science concepts, and practice their skills in a risk-free learning environment. The platform allows students to become more engaged in learning via game-based elements, inspiring them to explore science further. Students can then apply their knowledge to solve a problem within the context of a story. Inside the 3D environment of an immersive simulation, students master curriculum-aligned theory, interact with advanced equipment, learn techniques, and perform experiments, all without the risk of the real-life consequences.
The labs available on the platform are based on mathematical algorithms supporting open-ended investigations and are combined with gamification elements such as an immersive 3D universe, storytelling and a scoring system that stimulates students' natural curiosity and highlights the connection between science and real-world issues. Labster has been utilised by some leading global institutions, such as Harvard, MIT, Stanford, University of Exeter and ETH Zurich.
Pi-top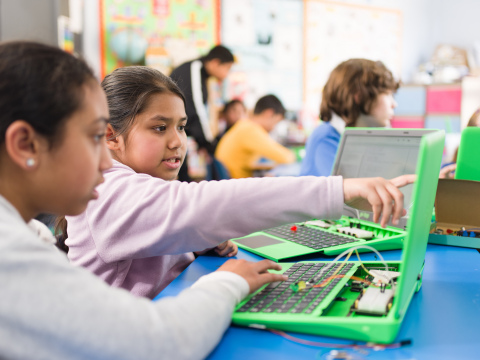 pi-top was founded by Jesse Lozano and Ryan Dunwoody, as they began thinking about the growing number of computer-based jobs that remain unfilled worldwide. Their mission was to make the STEM-based curriculum, especially computer science, accessible to everyone. So, that's where their journey began.
The founders began by turning to Raspberry Pi and a home toaster oven. Using the oven to solder electronics components and stick parts together, they eventually succeeded in building a Raspberry Pi-based laptop. Impressively, the process landed the company a feature in the Guinness Book of World Records for building the first ever fully 3D-printed laptop.
The pi-top computers were quick to garner attention from educators and hobbyists around the world. The pi-top team works with educators around the world to better understand their needs and how the company can serve them best. Beginning at the K-12 student level, all the way through to advanced computer science concepts, the startup has developed courses, challenges and teaching material to assist learning. Pi-top's flagship product is its Computer Science and Robotics kit. With step-by-step guides, and over 150 hours of lessons and activities, educators can guide students as they progress from beginning STEM challenges to advanced AI concepts.
Robotical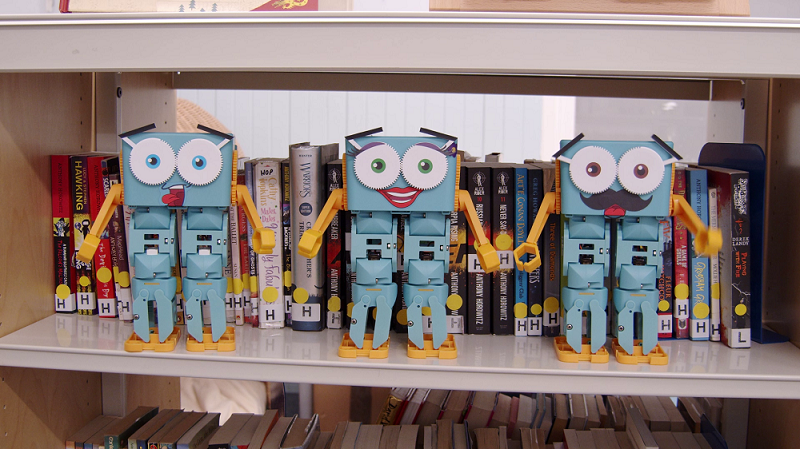 Robotical is an edtech startup based in Edinburgh. The company makes educational robots with the aim of inspiring and engaging the next generation of engineers and scientists. Its lead product, Marty the Robot, is a walking, talking robot, that is customisable and upgradable. 
Marty the Robot is designed to make learning about computer science and coding a fun and engaging experience. From introducing screen-free programming in pre-school, right through to university, Marty is a flexible learning tool that grows with students.
Founder Dr Alexander Enoch completed a PhD in Robotics and not too long after, set up Robotical in 2016. His main inspiration for Marty the Robot was his niece, who was around six years old at the time. Enoch wanted to create a human-like robot, full of character, that she could use to make learning the basics of coding more like child's play and less like hard work. So, putting his skills to use, he designed and built Marty V1 from scratch, and went on to secure startup funding via a crowdfund.
Yoto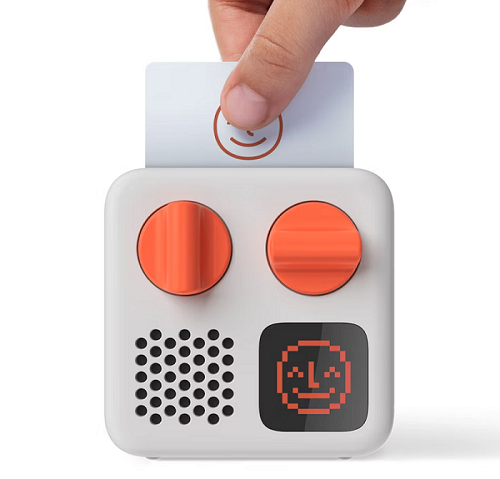 Yoto is a startup that was born out of the concerns that the co-founders felt about the effects of excess screen time for young children. This birthed the idea for what turned out to be Yoto, a connected, screen-free audio device that children could be fully in control of by using physical smartcards. Its mission is to assist parents in instilling the values of independence and creativity in their children. With the Yoto audio player, kids can listen to music, audiobooks, and more while controlling it with special smartcards.
Interestingly, the co-founders had both come up with this idea, yet had no experience in hardware, electronics or industrial design, but still prototyped the earliest iteration of Yoto. Then Tom, an industrial designer, joined the team and helped develop the prototype into a product that could be released, and the product we now know as Yoto was born.
Final thoughts
The world of education technology is experiencing a remarkable transformation driven by innovative startups. These pioneering companies are not only reshaping the way we learn but also democratising access to quality education across the globe.
These are only a few of the innovative edtech startups making (brain)waves in the industry, and we look forward to seeing how the education technology sector evolves.