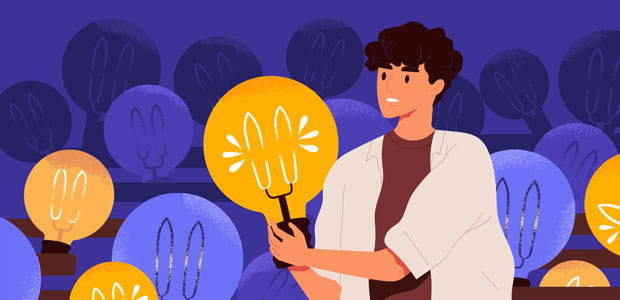 Top 10 universities that produced tech startup founders during the last recession
During the Great Recession in the UK (2008/2009), 35% of tech startup founders went to the University of Cambridge and to the University of Oxford.
According to many experts, a good time to begin a company is during a bad economy.

It took an average of 3 years for the 2008/2009 entrepreneurs to launch their tech startup and an average of 5.4 years to raise their first £1m+ after launch.
At the beginning of 2009 - only one year after his MBA at Cambridge University - Denis Kaminskiy started his tech company Arcus Global, providing cloud-based products for the public sector. The company now employs 130 employees.
Tech founders that graduated in 2008 took an average of 5.3 years after graduation to found their first tech startup.
Only two women launched their tech startup in 2008/2009
In Tide's analysis, they found that only two female alumni have launched their tech startup in 2008/2009 out of 52 alumni. One studied at Exeter University and created a health app and the other at the University of Cambridge and started a management consulting business. All the other alumni were men.
In the following years, the number of female tech entrepreneurs increased consistently, going up to 22 female tech entrepreneurs in 2015 and 2018.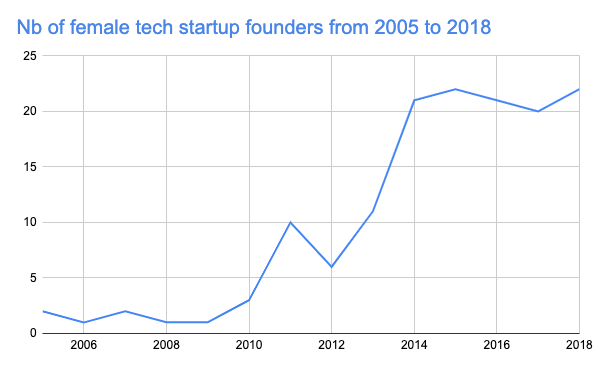 Q&A with Denis Kaminskiy, CEO and Co-founder of

Arcus Global
How confident were you when you decided to launch your company only a few years after graduation?
"I was not at all confident. We started our company because we had no other jobs, and have not succeeded in the climate. However, within 3 months of starting, we had some revenue and customers."
Do you think that the universities you attended influenced you in starting your own business? Did you receive any help or advice from them? 
"I came out of the Cambridge MBA program, which has a strong entrepreneurial spirit, and was very encouraging. Our first customers, contacts and even investments have all come out form the university ecosystem."
Were you worried about the economic recession in 2008/2009 when you launched your company? Did it make you doubt?
"Yes, but we were looking at technology that helps to save money, so on a medium-long term actually, we saw it as an opportunity."
What would be your advice to a tech entrepreneur planning to start a business in the next year looking at the upcoming economic recession due to COVID-19?
"Focus on the solution which can show clear benefits in the COVID-19 scenario, as well as the post-COVID-19 world. If your solution is all about travel, restaurants, events or something that requires face to face, now might not be a good time, unless it gives a specific advantage over the older solutions that is relevant now (and in the future)."