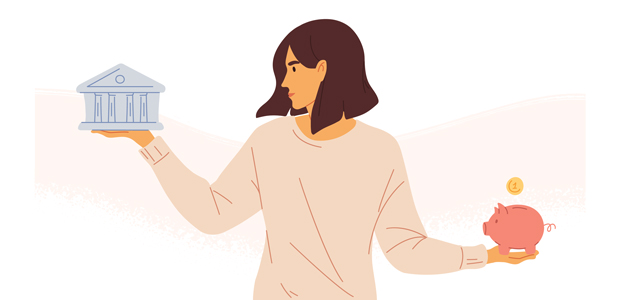 Tips for startups on managing money in the face of adversity
With COVID-19 continuing to be at the forefront of everyone's minds it can be hard to prioritise the right things for your startup when it comes to managing money. This is undoubtedly a tough time for everybody, but for startups, freelancers, sole traders and small business owners, it's hitting particularly hard.
The government has put some packages in place to help SMEs get through this period. But with so much information flying around, it can be difficult to find what is needed. So we (at Holvi) have collated the information and pulled together three top tips and tricks on managing money in a crisis to make it easier for you.
However with all of this advice, remember to look directly on the government website to understand  your options fully. 
Chase everything -  even the small stuff
At times of crisis it's easy to focus on the bigger picture, and the macro issues facing your business. During these times, it can be easy to forget the smaller stuff.
Staying on top of your invoices is going to be crucial, as is managing your creditors. Cash flow is more important than ever, and you need to chase, and account for, every penny. You should contact debtors and creditors as soon as possible.
We're all in this together, but we have to maintain communication. Try to be flexible, but put your business first. Equally, try and negotiate flexible payment terms with your suppliers where possible.
Don't be afraid to remind customers of any upcoming payments in a friendly way. This could be done by:
Giving them a call and then following up with an email if you have a personal relationship with them

Sending an email a week before the invoice is due, and then again 24 hours before. This also gives them a chance to let you know if they are going to miss the payment at all, so you can work on a plan of mitigating those losses

If you're using accounting tools, you can set up automatic invoice reminders to send to these customers
Ultimately, during these uncertain times, try to remain friendly. We're all in this together!
Managing your finances in these uncertain times
In these trying times we all need to pull together to find solutions to the problems COVID-19 has left us with.
There are different packages depending on circumstance, so remember to read up on the official government websites to ensure you are eligible for the packages. It's also important to check the government's COVID-19 SME support page to find out how to apply for these various grants and relief packages. The website can be found here.
Below outlines the relief packages available:
Small business grant funding of £10,000 for all businesses in receipt of small business rate relief or rural rate relief

Grant funding of £25,000 for retail, hospitality and leisure businesses with property with a rateable value between £15,001 and £51,000

The Coronavirus Business Interruption Loan Scheme offering loans of up to £5 million for SMEs through the British Business Bank, which are guaranteed by the Government

A new lending facility from the Bank of England to help support liquidity among larger firms, helping them bridge coronavirus disruption to their cash flows through loans

The HMRC Time To Pay Scheme, which is allowing businesses to defer making tax payments
Optimising your business to live online
A positive of being a startup is most likely you already have at least an element of your business online. However, if your website is out of date it might be a good time to revamp your socials or update your online photos. Customers will find it comforting to be able to visit your page and know what you have on offer and what changes they can expect to the regular service.
Social media is a great way to reach your target audience at this time! But not every platform will be right for your business. A starting point would be to look at where your audience and customers mainly are, and tailor your website and social platforms to them. If you don't have a particularly visual story to tell, then Instagram might not be right. Make sure to read up about each platform and its capabilities before you spend any money. Consult an expert if you're not sure!
At Holvi we are trying to be realistic about what this means for both startups and small businesses in general but are always determined to keep up morale. Don't forget about your employees or customers. Many are having to change their daily routines, and demonstrating you are there for them during the crisis will help build brand loyalty long after this is over.