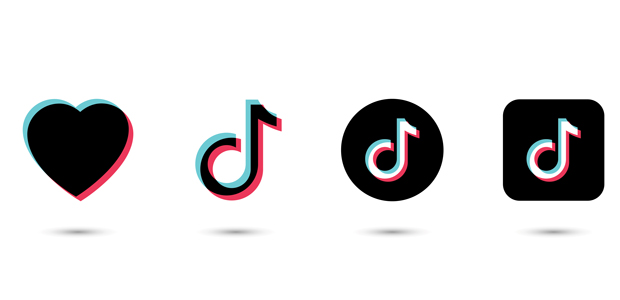 The TikTok effect for small businesses
When you think about TikTok, chances are you'll picture 16-year-olds girls dancing to the latest songs, or a video of a cute dog doing a trick, but the reality is that the social media platform is so much more than that.
As an avid TikTok user myself, I've noticed the number of small businesses active on the platform is rising and, with smart campaigns, their traction and audience numbers are on the up. For some it has managed to keep them afloat during times of crisis (e.g. COVID-19), and for others it has given them the opportunity and encouragement to start their own small business. In fact, a simple search using #SmallBusiness or #Smallbusinesscheck reveals the level of interest amongst this community in supporting start ups.
Now, we need to be upfront - there is a lot of fuelling of fast fashion going on via the platform. The likes of Shein (a fast fashion company with very low prices) are a commonplace find, plus various other brands having influencers show off their latest hauls regularly. 'What you need from Amazon' videos are also very commonplace. But there is plenty of room for small businesses to build a following and make connections too.
TikTok is evolving
Based on recent user statistics, TikTok has now reached an estimated 8 million users in the UK (in 2020), and eMarketer is predicting at least another 8.2% growth by 2024 (in the US at least). Primarily a 'young peoples' platform, appealing to teens in particular, it is constantly shifting how content creation, the appeal of influencers and shopping habits for GenZ work, so it's important for small businesses targeting these audiences to keep a close eye on the platform and its audiences as it 'grows up'.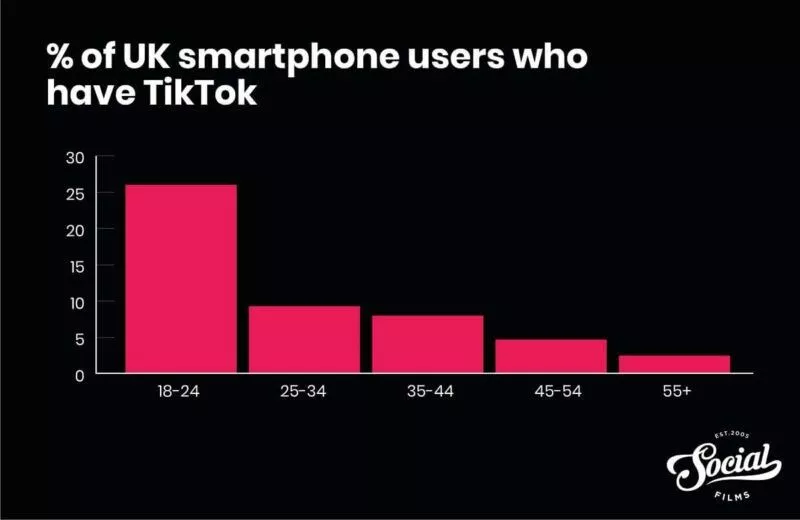 Whilst a focus on music is still paramount to the platform, the role TikTok's plays in the ecommerce space is starting to ramp up, accelerated no doubt by the pandemic. In fact, a recent study carried out by Mastercard reported a 43 per cent rise in social shopping in 2020 (compared with the respondent's previous year). Whilst this wasn't on TikTok exclusively, it's important to understand the growing power of social media in business. The platform itself has also recently introduced new updates to make ecommerce easier for business owners, including a tool that lets its most popular creators share links to products and then automatically earn commission on any completed sales. They also have enabled brands to share their product catalogues as well as introduced 'livestreamed shopping' - this allows users to buy products in a matter of taps after seeing their favourite TikTok creators sharing them. From adverts, to influencer deals, to the Creator Fund - these have, for what seems the first time, become largely accessible to smaller, less well known businesses. All because of the 'For You' page. 
The 'For You' page (FYP)
When you open the app the For You Page (FYP) is the first thing you are greeted with. If you have just created an account, you might see content that isn't of interest to you so you swipe through, passing it by, but you also might watch the whole video, like it, comment or even share. TikTok makes a note of this and tailors the FYP to your own interests.
As the FYP page is built on showing users content they like, or of a similar topic, means that small businesses have space to play. If someone is interested in fashion, then fashion-related content and influencers will pop up, but so too will small businesses that have their own fashion labels. The same process will happen with small time chefs, make up, skincare, candles… the list goes on.
Unlike any other platform, TikTok content shown is based on what a user likes rather than who they follow exclusively. Hashtags still work, but TikTok uses the actual video to decide who it should go to. Its algorithm is also a best kept secret so it's important to keep up to speed on developments and fine tuning your posts so that they are well received.
Getting paid to share videos based on your views/followers
Late last year TikTok officially launched the Creator Fund, a way to support content creators who have grown their accounts and are reaching a wide audience. It's a great way to monetise your offering, but it does take considerable time, effort and a significant number of posts to grow to a size where it's worthwhile and can provide a consistent income.
With £231m committed over the next three years, this will support a lot of creators, however, as seen on YouTube, you have to be pretty big to be able to make a comfortable living off it. For example, one creator found that she would need 24 million views to pay off her $80,000 student debt! This is pretty hard to achieve. Instead, I'd encourage you to use the platform to build some pocket change whilst you focus on your awareness and turning that into sales.
Here's a few of my top tips for how to be a successful small business on TikTok 
Find out what the latest songs and challenges are and consider how you might be able to incorporate them into your video whilst still keeping it relevant for your brand. Think packing videos with an on-trend song playing in the background, or show how a product is made or give viewers a glimpse of 'a day in my life as a small business owner' and give them a chance to get to know you.
Use the #smallbusiness hashtag
Hashtags are important, not only for people to find your business, but also for you to look at what competitors are doing. Look at their content style and what worked well/failed. In addition, look for trending (yet relevant to your business) hashtags also to reach new audiences and use them in your posts.
Be active so that you keep showing up on the FYP - don't worry about thinking of new content ideas all the time, you can definitely repeat posts. Try and make it a habit to shoot some short videos each time you are working on your business, to give you access to fresh material ahead of time.
Unlike Instagram, which is pretty open about its algorithms, TikTok don't reveal very much at all, but there are rumours that late afternoons or evenings are the best times to post – sensible given most people will be finished work/school at this point. With the time spent per user on a social networking platform increasing by a reported 325% YoY, it's well worth taking the time to carefully plan your posts to reach the best and biggest audience.
Tell people where you are
Mention your city or county in your videos and text as TikTok will show users videos made by people in the same local area as you, which is great for small businesses!