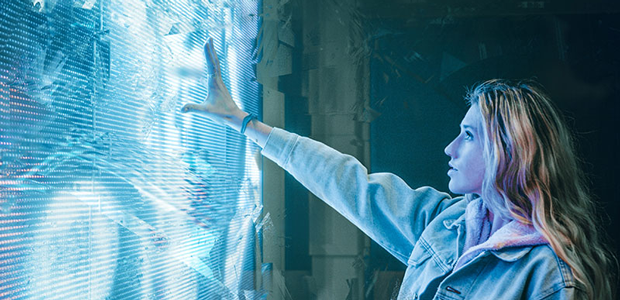 Tiger Heart: Where fashion meets tech
A startup can be a lot of things. Anything from one person to a small group of people that have the same vision and that are taking the necessary steps to make it a reality.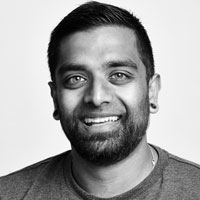 Sanj Surati, Digital Atelier and founder of Tiger Heart made his vision into a reality. With 20 years of experience in digital technology at hand he was able to start an innovation agency mainly focussing on fashion: the aim is to help innovate fashion brands through new technology.
Surati expressed how well Tiger Heart works with fashion brands: "We've worked in the fashion and tech sector for a long time so we understand technology and we understand fashion. Most fashion brands don't understand technology. And most technology brands don't understand fashion."
The fashion brands that Tiger Heart work with look to explore their narratives in new ways with technology. Tiger Heart's role is to communicate whatever the brands want to communicate through technology.
CURRENT PROJECTS
Tiger Heart has been working with a tech company that presented a smart fabric solution to a fashion brand, (unable to be named due to a Non-Disclosure Agreement (NDA)). The brand liked the product, however it was also facing a different problem that needed solving. Tiger Heart and the brand discussed many solutions to find out specifically what its needs were. This allowed Tiger Heart and its partner to develop a product to help the client overcome the problems it had with its product development cycle. None of the designers, product managers, and suppliers were working together, so to address this, Tiger Heart designed a product that enabled them all to communicate via a backend software system.
Tiger Heart has also been working with a company that has developed a smart fabric that captures body mass data. The concept is that you will put on a piece of clothing that will take all your body measurements and then those measurements will be sent up to the cloud for designers to create bespoke products. The reason for this design was because 50% of fashion purchases are returned. Tiger Heart and the client company hope to lower the return percentage with bespoke products designed for an individual's exact measurements.
Another company that the agency are working with needed Tiger Heart's expertise after it realised it was great at designing clothes, but not so great at managing its products in a streamlined way. Tiger Heart created a piece of software that allowed the company to manage how many designs and fabrics it has in stock, to make it more time and money efficient. 
According to Surati, one of Tiger Heart's most exciting projects was one that explored the ways holograms could be used by a company's brand ambassadors. The holograms could enable the ambassadors to be present on stage at events if they aren't able to attend in real life. Tiger Heart also considered creating a chatbot, for the client that could sit behind its own social media accounts and act as one of the brand ambassadors itself allowing the company to engage with their fans in new dynamic ways.  
Although Tiger Heart was only founded in 2017, the startup is a prime example of hard work paying off. Tiger Heart's success is a credit to itself which can be seen by the amount of big brands it has worked with in such a short space of time.
The FashTech space is growing, and providing startups with opportunities to create technology solutions for fashion brands.