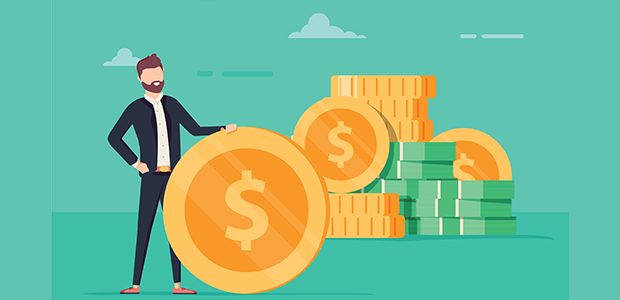 Thunes extends Series C funding to USD $72m
Thunes, the global B2B payment infrastructure platform, has announced the addition of three prominent investors – Visa, EDBI, and Endeavor Catalyst – to its Series C funding round, supporting its mission to address the inefficiencies of moving money internationally and create a next-generation payment system that is secure, instant and transparent.
This investment brings the total Series C funding to USD $72 million, coming shortly after Thunes announced an investment of $60 million led by London-based hedge fund Marshall Wace with support from Bessemer Venture Partners and Southeast Asian private equity firm 01Fintech.
Thunes already has an ongoing global partnership with Visa. In October 2022, Visa and Thunes announced a strategic collaboration to extend Visa Direct's reach to 1.5 billion digital wallets. Through this partnership, Thunes B2B payments platform offers a send-to-wallet capability to 78 digital wallet providers globally. Using an API integration with Visa Direct, Visa's customers – financial institutions, governments, neobanks and money transfer operators – can enable consumers and small businesses to send funds to eligible digital wallets in Africa, Asia, and Latin America, powered by the Thunes global network.
Peter De Caluwe, CEO, Thunes, said: "We're proud to close Series C with such a strong roster of influential investors. Support from Visa, EDBI and Endeavor is a powerful endorsement of our strategy and capabilities, providing us with additional resources to develop innovative solutions to face industry challenges. By leveraging the insights and support of our investors, we will expand our network and offer businesses and consumers an unparalleled cross-border payments experience. I'm delighted to see an even deeper collaboration with Visa. Together, we will pave the way towards a global payment ecosystem that is inclusive, efficient and ubiquitous."
"And as a Singapore-based company, EDBI's backing is also incredibly important to us. Though our business has a global nature, Singapore continues to serve as our home-base and we are proud to be deeply embedded in this dynamic global Fintech hub. This supportive ecosystem provides us great benefits, with a market for top talent, an excellent infrastructure, and a progressive regulator at the forefront of financial innovation."
Ruben Salazar Genovez, Global Head of Visa Direct, added: "Digital wallets play a key role in providing underserved communities with greater economic empowerment and financial inclusion by penetrating previously unreached regions. Visa is proud to take part in Thunes' Series C investment round and we look forward to continuing our collaboration aimed at providing more customers around the world with quick and simple access to the financial system through digital wallets."
Paul Ng, CEO of EDBI, commented: "Thunes' commitment to addressing the business challenges of international money movement aligns well with our mission to strengthen Singapore's position as a global innovation and financial hub. As strategic investors, we deeply appreciate the significance of nurturing Singapore-based companies like Thunes throughout their growth journey, and we are excited to provide our support in expanding their local and regional presence. We anticipate a close collaboration with Peter and his team as we work together to achieve even greater milestones."