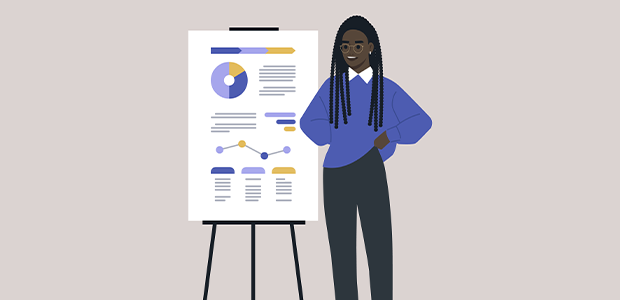 ThisIsBlackGenZ Research Report 2023
The 2023 #ThisIsBlackGenZ report, the largest set of research into the experiences of Black Gen Z in Britain, has been unveiled for a second year.
Having surveyed over 3,000 Gen Z, and 2,300 Black Gen Z, along with conducting 16 focus groups, TapIn, a creative social agency that reshapes how employers understand and engage diverse talent, has released its second iteration of the #ThisIsBlackGenZ report. The report takes an in-depth look into the experiences of being Black in the workplace as a 16-15 year old, and the motivations of Gen Z workers to provide employers with the tools to adequately support and nurture black talent.
Despite there being 2.4 million people in the Black community in England and Wales (4.0% of the population), over half (58%) of Black 18-24 year-olds and 52% of 25-34 year-olds have experienced racism at work in the last 5 years.
Barriers and enablers when finding and applying for jobs  
The report has revealed that 'code-switching' (the act of adapting or hiding parts of oneself to fit in) is a reality for many Black Gen Z. More than four in five (86%) African Heritage Gen Z share that they change their names or accents within the job application process in a bid to enhance the possibility of recruitment success.
Despite the majority (85%) of Black Gen Z stating that being their authentic selves at work is key to their job satisfaction, nearly half (47%) of Black Gen Z, three in five (63%) of LGBTQ Gen Z individuals, and nine in ten (91%) Gen Z transgender people feel that they are unable to be authentic in the workplace.
Gen Z's values and motivations  
When looking into what motivates Black Gen Z at work, the survey found that two in five (42%) of Black people ranked Diversity, Equity, Inclusion and Belonging (DEIB) as the most important value they look out for when scouting the job market. Similarly, three-quarters (75%) of Black Gen Z professionals expressed a stronger inclination to remain at a company with active Employee Resource Groups (ERG) or staff affinity networks.
Salary was found to be the top motivator within the workplace among all Gen Z, with two-thirds of men (65%) and more than a third (35%) of women stating salary as a sole priority when it comes to choosing a career. Training and development opportunities were found as the second most important factor to Black Gen Z professionals (32%), whereas White Gen Z favoured the availability of bonus or commission schemes.
One of the standout revelations from the report is the shift in workplace preference. Contrary to the popular notion that younger generations prefer a fully remote working environment, the report showcases a clear inclination towards hybrid or back-to-office models by Gen Z professionals, with 100% remote working discovered as the generation's least favourite way of working. Flexible working was deemed the most popular working style, with half (52%) of Black Gen Z preferring flexible working styles, whereas only a quarter (26%) of White Gen Z opted for this preference.
How to build cultures of belonging for Black Gen Z
Following the findings TapIn has compiled a list of 11 recommendations to support employers in their journey to build more diverse, equitable workforces. Split into three categories; to attract, to recruit, to retain - the tips share easy to implement ways UK businesses can connect with, support and develop Black Gen Z talent.
Businesses aiming to make real, tangible change in the workplace, can find 11 ways employers can build more diverse and equitable workforces within the report and can seek further guidance from TapIn.
In addition to being the largest of its kind, #ThisIsBlackGenZ report was one of the first surveys of this size to look into specific skin tones and colourism. In line with its focus on intersectionality, the report asked Black respondents to select which skin tone was the closest reflection of theirs using the Fitzpatrick scale, which uses a six-category classification for human skin colour.
The in-depth look at colourism provided the report with a range of further findings based on specific skin tones. Analysing the data on colourism, it was found that darker-skinned women are least likely to feel comfortable being themselves during an interview, whereas darker-skinned men were found to feel the most comfortable among male Black Gen Z.
Tiana Holgate, Head of Diversity, Equity, Inclusion & Belonging at TapIn, says: "It's saddening that over half of Black 18-24-year-olds have experienced racism at work in the last five years. Equality within the workplace should be the bare minimum, and with so many young Black people still struggling to have fair opportunities and fit in within the workplace, it's clear that businesses are still not quite hitting the mark on building supportive workforces where all can thrive.
"After the success of the inaugural report, this year we decided to shed awareness on intersectionality, because everyone has different aspects of their identity affecting their experience. Revealing how the intersections of gender, ability, sexual orientation and skin tone affect people, through this year's report we've discovered that darker-skinned Black women feel the least comfortable during interviews, and discovered a general lack of belonging throughout Gen Z.
"The data from the report may be a shock to many, but for those of us in the Black community, much of it wasn't a surprise at all. Navigating the world of work myself has been a real journey. It took years to find my voice as a Black woman in the workplace and start sharing the ideas I had. I have been privileged in a variety of ways, yet my experience has by no means been an easy one.
Milimo Banji, Founder of TapIn, says: "Collecting the largest quantitative dataset to support the anecdotal evidence of the Black Gen Z experience was groundbreaking and as an organisation we are very proud of the necessary insights we shared, however, it's now time to leverage that knowledge and share our findings so we can build on what we learned.
"The data we've collected provides us with a clear picture of how interconnected issues of diversity, equity, inclusion and belonging are. Through this, we've recognised that the strategies needed to achieve equity and belonging for everyone must be approached intentionally and holistically.
"We are proud to share the second year of our #ThisIsBlackGenZ research report, sharing the experiences of Black Gen Z in Britain. We hope business leaders use the report to their advantage, learning from our case studies and implementing the tips we'd provided to adequately support and nurture black talent."