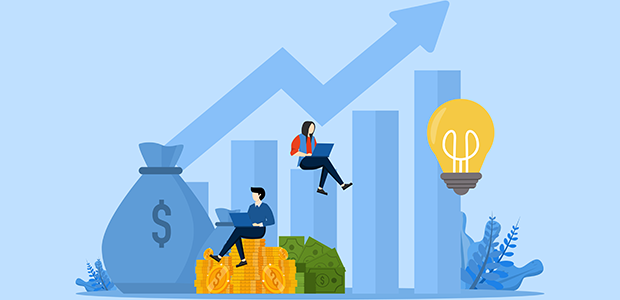 Thalia Secures $2.7 Million Funding
Thalia, a prominent analogue IP reuse specialist, has announced the completion of a substantial funding round, propelling the company into its next phase of growth.
The $2.7 million (£2.125 million) investment is led by Mercia Ventures, who has backed the company since 2014, alongside continued support from Deepbridge Capital and private investor Guillaume d'Eyssautier. The funding will fuel Thalia's ambitious expansion plans, broaden its operational scope, and drive the productisation of its AMALIA IP reuse platform.
"With the increasing demand for second-sourcing to unlock new markets and address evolving requirements, Thalia stands as the ideal strategic partner," says Sowmyan Rajagopalan, CEO of Thalia. "Our AMALIA platform provides a proven IP-reuse solution that enables semiconductor businesses to, for example, quickly and efficiently migrate existing IP designs into the sub-20nm range to align with the industry's shift in this direction for better performance and power consumption." He continues: "This latest funding will enable us to broaden the AMALIA portfolio further, expand our geographical presence and resources and so offer our customers even greater opportunities and support."
Thalia has already embarked on sales expansion initiatives in Europe, Israel, and China and will soon announce additions to its management team including well-known experts from within the industry. The AMALIA portfolio is also being broadened to address cutting edge process technologies in 12FF and smaller. The company has also recently announced a customer evaluation program for its AMALIA software suite, which offers companies the opportunity to trial the latest version free for 30 days.
Ashwin Kumaraswarmy from investor Mercia Ventures added: "Semiconductor chip design is a manual and painstaking process and skilled engineering teams are rare. Thalia's platform automates the whole process, enabling companies to diversify their product ranges quickly and cost effectively to meet evolving demand and reach new markets. It offers a comprehensive solution that no other platform can match. The funding will help the company to gain further commercial traction and establish itself as a leader in the industry."
Commenting on their ongoing support, David Blake, Associate Investment Director at Deepbridge Capital, said: "We are delighted to continue supporting Thalia on this next stage of their exciting commercial journey. Highly innovative tech companies, such as Thalia, are exactly what the Enterprise Investment Scheme is designed to support."
Thalia's AMALIA IP reuse platform has received global recognition, enabling companies worldwide to enhance their product development efforts with a cost- and time-efficient solution for migrating existing product lines to new wafer fabs and process nodes. The AMALIA platform has been validated on over 50 IPs ranging from RF to Baseband to PMIC to PLL/ADC, many of which are already in commercial use.