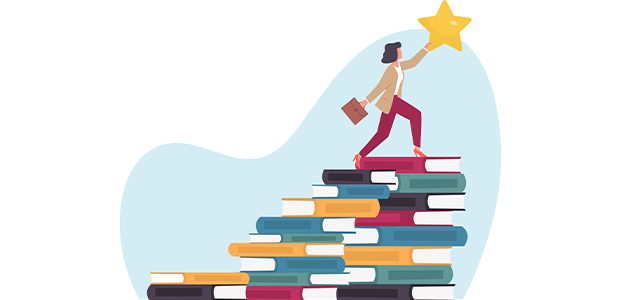 TenU University TTOs Embrace UK Government's Review of University Spin-out Companies
TenU, a consortium of technology transfer offices (TTOs) from leading global universities, has greeted the UK Government's Independent Review of University Spin-out Companies with enthusiasm.
The review proposes steps to hasten the UK's progress in swiftly creating market-competitive spinouts and fostering greater cooperation within the nation's innovation ecosystem. If these recommendations are effectively executed, they could amplify the economic and social benefits derived from university-driven innovation, which plays a crucial role in addressing global challenges.
Highlighting the University Spin-out Investment Terms (USIT) Guide, the Spinout Review underscores its significance in enhancing the formation process of university spinouts. Initiated by TenU in April 2023 and supported by contributions from other top universities, venture capital firms, global law firms, and key professional bodies, the USIT Guide reflects a collective commitment to fostering business ventures capable of making significant global impacts.
TenU members acknowledge the UK's track record in developing successful spin-out companies and appreciate the review's recognition of UK institutions' expertise in transforming innovative research into commercial ventures. They are aligned with the review's call to build upon these achievements for even greater success in the future.
Key commitments from TenU members include:
Leading discussions to develop recommendations and templates for technologies, involving roundtables with universities, venture capital firms, founders, and other stakeholders.

Supporting UK Research and Innovation (UKRI) in shaping national proof of concept (POC) schemes, leveraging their experience in POC funding to expedite the formation of robust, investable spinouts.

Advocating for a national, secure, and efficient register of spinouts.

Continuing to offer training, advice, and network access to founders through accelerators and venture builders, benefiting both academic staff and students, and bolstering their collaborations with investors and mentors.

Championing well-funded research environments that balance curiosity-driven research and market-oriented innovations, supporting Research England's initiatives in this area.
In summary, TenU members are dedicated to enhancing the UK's university innovation sector, leveraging their expertise and resources to foster a more dynamic and collaborative environment for spin-out creation and growth.
The TenU university TTO partners look forward to continuing to share effective practices with the sector and government. Together we will continue to support the sector in building on its strengths and in identifying and pursuing opportunities for acceleration of the spin-out process, by convening and rallying the sector around its aim to save lives and increase the country's economic and social wellbeing by commercialising academic research.
Ananay Aguilar, Head of TenU, said: "University research commercialisation has increased exponentially in the past decade. The much-welcomed independent report on university spinouts shows us that we are on the right track with initiatives such as the USIT Guide, and shines a light on further opportunities to supercharge the sector. We look forward to continuing to foster collaborative efforts to accelerate the pathway from research to market."
Diarmuid O'Brien, Chief Executive of Cambridge Enterprise and Chair of The USIT Guide, said: "The recommendations in the spin-out report will unlock the latent potential within the UK's innovation ecosystems and are a roadmap to the UK Government's ambitions of the country becoming a Science Superpower. The provision of funding and expertise is essential to convert our universities' most promising technologies into companies that grow and scale rapidly."
Adam Workman, Head of Investments & New Ventures, Oxford University Innovation (OUI), said: "We're working with our investors and TTO partners to galvanise investment and growth opportunities for university spinouts. We're hoping the review recommendations will encourage more inward investment into the UK and provide larger rounds for later stage companies wishing to scale-up rapidly and compete globally. We'd also like to see a boost in early phase funding to give our founders the best chance of kick-starting their companies."
Dr George Baxter, Chief Executive of Edinburgh Innovations, said: "The University of Edinburgh welcomes this independent report and is particularly pleased that the Review recognises the significant work already undertaken at universities to nurture entrepreneurial ecosystems and provide dedicated, bespoke support to unlock innovation and benefit society. This timely review should give universities, investors and Government a solid base to build on this excellent track record of spinouts from UK universities."
Simon Hepworth, Director, Imperial Enterprise, said: "This Review recognises the importance of universities investing in sustained, curated support and infrastructure for innovation. We welcome its findings and hope its recommendations will galvanise stakeholders across the university innovation ecosystem to help UK spinouts generate even more impact."
Dr Anne Lane, CEO of UCL Business, said: "As well as creating jobs and economic impact, university spinouts scale up solutions to complex societal challenges, from reducing carbon emissions to therapies for rare hereditary diseases. The recommendations published in this review will help universities harmonise the process of spin-out creation. We look forward to working even closer with fellow universities, government, and the investment community to ensure a healthy and sustained flow of investment back into academic research whilst supporting the emerging world-changing businesses of the future."