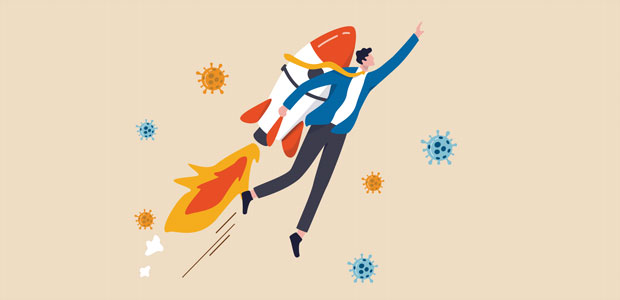 Ten Things a Start up Business Owner must do
Obviously as a startup there are a million things that you should be doing. But here is a checklist of ten that you need to prioritise from your never-ending list. 
Setting the strategy

Delegation

Having an external view

Planning your exit

Maximising opportunities

Solving problems

Managing, developing and inspiring your team

Recruiting the right people

Financial planning & budgeting

Understanding the market and its trends
1. Setting the strategy
The Big picture. You are the one that sets the direction of the ship. If you don't know where you're heading, how can you tell if you're successful? Do you have a BHAG? If I asked you, 'What would perfect look like in 12 months (or 5 years) time?' would you be able to me? And more importantly, can you clearly and succinctly express that to your team?
2. Delegation
The more you delegate, the more freedom you will have to do the right things that a Business Owner should be doing, and adding real value to the business. As your team grows, or as you take Freelancers, ensure you delegate as widely as possible, and that you are delegating clearly and correctly.
3. Having an external view
A great business owner always has an external pair of eyes to assist and support them. You can't see everything, and too often you are busy in the weeds to be able to see the trees. It doesn't have to be lonely at the top, and it's no show of weakness to seek that support. Someone who has been there done that, got the battle scars, by your side can add immeasurable value.
4. Planning your exit strategy
Yes it may be many, many years away, but you should always be planning, and putting systems and processes in place that would make an exit simple. As the Business Owner with an eye on an exit, one of the key components of that plan is to make yourself redundant. Your ultimate aim should be that the business can run without you there on a day-to-day basis. Could yours? And even if you don't exit, getting systems and processes in place is an excellent habit to get into.
5. Maximising opportunities
What's the biggest opportunity you have today to 'move the dial' on your business? You are responsible for setting the agenda to deliver these opportunities and, even in advance of that, making sure the business is looking for and being open, flexible enough and ready to take advantage of them.
6. Solving problems
As above, not the day-to-day annoyances, what's the biggest pain in the arse problem your business has right at this very moment? You need to focus on that, now. Again, you are the one who should be putting the strategies in place to overcome these. Do you create a culture that has the openness and ability to face issues and head on and is willing to grab them by the horns and sort them out, before they damage the business? Do not be a Start up Owner that hides from problems.
7. Managing, developing and inspiring your team
Do you do this? The best way to do this is to work by example, set the right company culture and understand what motivates and makes your employees tick, and respond to that. Do you have a culture of CPD? Are your lines of responsibility clear and is there regular feedback and input from you? Weekly one-on-one meetings can be a powerful tool in creating and inspiring culture and in inspired team.
8. Recruiting the right people
One of the keys to success, and seeds to failure, is the minefield that is recruitment. It's easy to recruit by 'need' and matching simply by skill sets, particularly when you are in the growth phase. But you, as the Start up owner, set the culture at your business, so you should aim to recruit not just for skill set, but also for culture fit. How does your business avoid employing 'brilliant jerks'?
9. Financial planning & budgeting
As the startup business owner, it is your responsibility to ensure that you have the financial set up to support the aims and strategies of the business. Many an entrepreneur doesn't have the interest, time or inclination to focus on this most important of issues. If that's the case, then putting specialist support in place is your responsibility as the Business Owner. That may be anything from a bookkeeper all the way through to a full time FD or CFO. To not do so is a dereliction of duty.
10. Understanding the market and its trends
Do you know what's happening in your sector, industry and related markets? Without having that macro view your business may miss opportunities, make wrong strategic choices or simply 'miss the boat'. There's so much information out there now, there are no excuses not to be on the boil, and your team will be expecting you to do this.