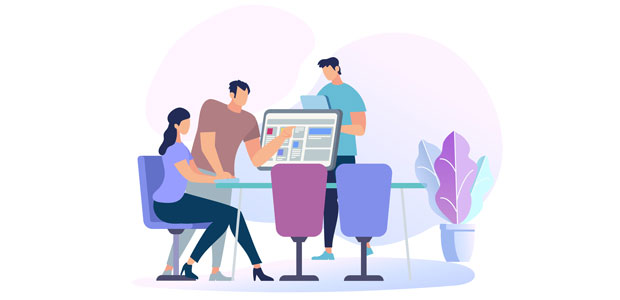 Ten startups graduate from Techstars Hub71 accelerator programme
A cohort of ten technology startups have graduated from the Techstars Hub71 accelerator, making compelling presentations to the community at the annual Demo Day. The portfolio companies hope to secure a total $15m in funding to support their rapid growth. 
The startups are tackling systemic industry obstacles across a range of sectors, namely AI, fintech, healthtech, augmented reality and logistics. They hail from seven countries- UAE, Singapore, Indonesia, India, UK, Australia and USA.
Each company has already raised $120,000 plus perks from Techstars, joining a global portfolio of over 2500 startups which have received funding from the world's largest seed-stage investor. 
Vijay Tirathrai, Managing Director of Techstars, said: "These founders represent top-notch talent. Selection was so competitive that we accepted less than 2% of startups for the Techstars Hub71 accelerator program, after interviewing over 600 companies. We are extremely proud to be working with them and excited by what they are capable of." 
Techstars Hub71 programme in Abu Dhabi runs in partnership with Mubadala Investment Company. Hub71's support includes access to its incentive programme, offering participating startups equity-free office space, housing and insurance. 
Addressing the Techstars Hub71 class of 2021, Ibrahim Ajami, Head of Ventures at Mubadala, said: "There's never been a better time to be an entrepreneur, and the quality of talent emerging is truly exciting. I am looking for bold founders who want to create the companies of the future, with a long term committed perspective and willingness to fight for it. Founders need an impressive openness to learning - magic happens when excellence and humility come together."
Participating companies have demonstrated impressive early traction. Augmented reality platform Assemblr boasts 2million app downloads, 23.7million views and was featured as an Apple 'App of the day'. Company founder Hasbi Asyadiq is confident it will become the 'Canva of AR'.
Pax Credit facilitated $3.9m FX transactions in emerging markets organically before entering the programme, helping international students save money on university fee payments. 
From the UAE, two companies- Klaim and Strategy Connect- made the list. Klaim.ai, which provides medical claim management and financing, entered the accelerator as an 'idea' and emerged with 60 medical facility partnerships and a $4.7m pipeline across the UAE and KSA. 
Discussing her personal experience, Meriem Tamarzizt, CEO (KSI) and co-founder of Klaim.ai, said: "Techstars Hub71 Accelerator was the right programme for Klaim because of its people - mentors, speakers and entrepreneurs giving back to the community, who challenged and tested us throughout the process. In twelve weeks, Klaim went from just a concept to an incorporated company with $1m in funding, operating in the UAE and Saudi Arabia." 
The Techstars Hub71 accelerator provides a 13-week programme focused on developing strategy, execution, fundraising and building powerful networks. Startups have shown increasing interest in the Middle East due to the availability of funding, market opportunity, and forward-thinking corporations eager to partner with innovative tech companies. 
The class of the Techstars Hub71 Accelerator 2021 is as below: 
Helping retail brands get a peek into their customer's mind from natural language interactions with real consumers.
Augmented Reality accessible for anyone, anywhere in one easy platform.
Empowering patients, removing barriers, improving health outcomes. 
Digital Experience Platform for Banks and Financial Institutions to fast track their digital journeys. 
InsureTech platform offering a SaaS medical claim management and financing platform all in one. 
Natural Language Understanding for low-resource languages.
Enterprise SaaS workflow solution automating the due diligence process. 
Digital Financial Services For International Students.
Paymob mobile app replaces conventional card payment terminals.
Helping Businesses Simplify Project Complexities to Get to Solutions Faster.