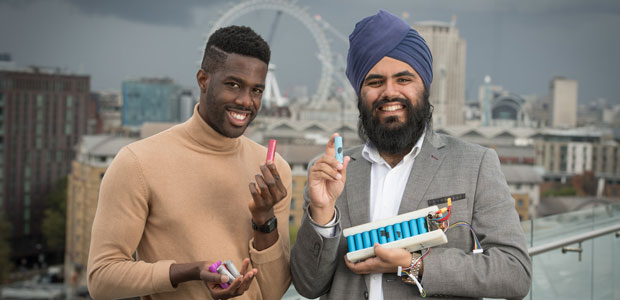 Ten of Britain's green tech companies to watch
Ten British green tech private companies with significant potential to help protect the environment are revealed in the Sunday Times BGF 10 Green Tech to Watch, researched by Fast Track.
Published in the 20th anniversary edition of the Sunday Times Tech Track 100 ranking of the UK's fastest-growing private tech companies, the inaugural 10 Green Tech to Watch list recognises private UK-based firms that are developing technology to help mitigate or reverse the effects of human activity on the environment, based on research sponsored by BGF - the UK's most active investor in growing businesses. 
This year's 10 Green Tech to Watch list includes Highview Power, which stores spare energy by cooling and liquefying air to -196˚C, releasing it to drive turbines and generate clean electricity; and OXIS Energy, which is developing lithium-sulphur batteries that pack up to five times more energy than lithium-ion batteries, and is building a factory in Brazil scheduled to open in 2023.
Other companies are working on reducing carbon dioxide emissions; these include Carbon Clean, whose technology cuts the cost of CO2 capture from industrial emissions by more than half. Meanwhile Monodraught's ultra low-energy ventilation, lighting and cooling systems have saved 400,000 tonnes of CO2 over the past two decades.
Stephen Welton, Executive Chairman of BGF, who helped judge the finalists, said: "As we come out of the COVID-19 crisis, a major and radical shift to new sectors of the economy is now going to happen much faster. Top of the list is the environment. Turning net-zero emissions pledges into reality is a huge opportunity for investors, but it requires a significant amount of capital. BGF plans to increase our investments into sustainable businesses from 5% today to up to 20% in the next 18 months. The 10 Green Tech to Watch is a great platform to showcase promising companies in this space."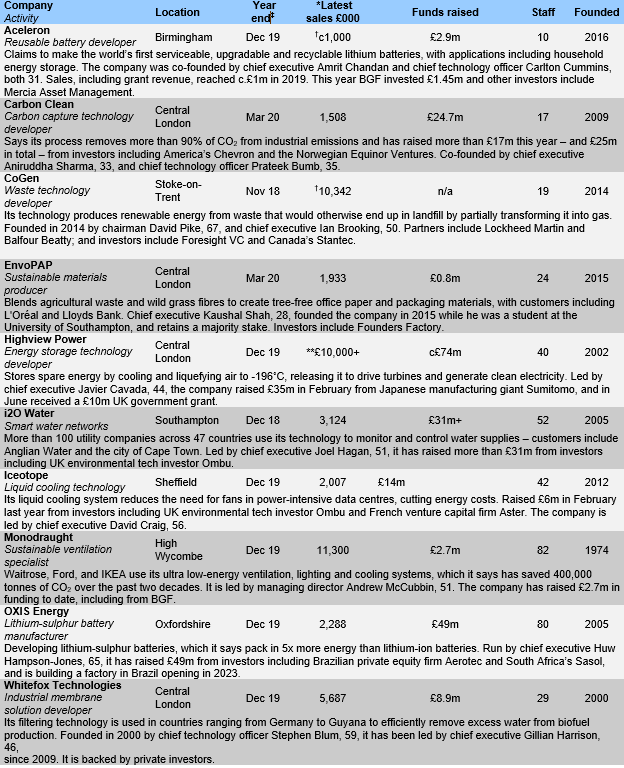 The 10 Green Tech to Watchlist appears on page 12 of the Tech Track 100 supplement - also sponsored by BGF. The full list is published in this weekend's business section of The Sunday Times, both in print and in the digital edition, and here.