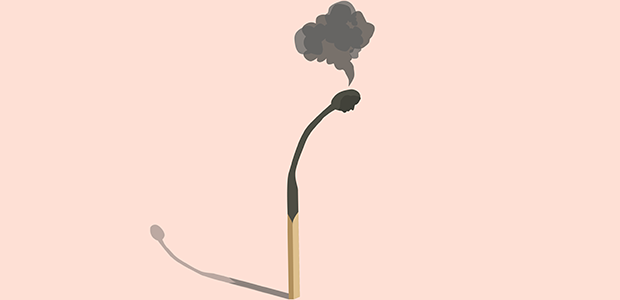 The technological treatment for burnout
A recent Microsoft survey has confirmed the suspicions of the working world. Burnout among employees has reached the level of an international crisis, especially fast-paced, high-pressure roles like sales. Here, Ross Slogrove, UK and Ireland country manager at VoIP phone system provider Ringover, explains how using technology effectively can alleviate burnout and reduce pressure in target-driven business functions.
Microsoft's 2022 Work Trend Index revealed that 48% of employees and 53% of managers are already burnt out at work. Burnout — a combination of drained energy and reduced professional productivity — is becoming more commonplace following of the pandemic.
But pandemic fatigue isn't the only reason for stress and burnout. The launch — and success — of the Four Day Working Week, and the flurry of media coverage around "quiet quitting" are also telling. Employees want to be less stressed at work and are prioritising happiness and personal priorities above their professional progress.
The perfect storm
Compared to the general working population, sales teams experience significantly higher levels of stress. Global data collated by Gartner revealed that 89% of sales executives report feelings of stress and burnout, while 54% are actively looking for a new job.
In sales, targets are necessary to give representatives something to aim for, and to ensure business growth. But while they might be essential, they can be a great cause of stress, leading to overworked and ultimately burnt-out teams.
But why is sales in particular so stressful? One of the key areas of tension among reps is prospecting — a lack of leads and the pressure to continually source new prospects to fill the pipeline.
HubSpot research shows that 40% of sales representatives say prospecting is the most challenging part of their jobs. Combine it with a myriad of other tasks for reps to keep track of, as well as existing client relationship management, and monitoring active leads and there's a perfect storm for burnout.
It starts with employee experience
Ensuring employee satisfaction is key — not only for individual wellbeing but also business growth and customer satisfaction. After all, customer satisfaction is intrinsically linked to customer loyalty. And loyal customers directly benefit business profitability, with a five% increase in customer retention rates increasing profile by between 25 and 95%.
So, to keep customers happy, it's crucial to first look at the employee experience. And in particular, the experience of those employees that serve as the first interaction that a prospect has with a business.
The most common reasons reps feel burnt out include a lack of support and training, unclear expectations, unsuitable work set ups and toxic culture. While some of these reasonings require systemic change, others can be alleviated through simple, technological solutions.
Technology for good
With so many tasks to keep tabs on, sales can get overwhelming if things aren't managed. To avoid burnt-out sales teams, managers need to promote sustainable work. But this is about more than just a controlled workload — sustainable work also means giving employees a degree of predictability, flexibility and enough time to do their job well.
Without the right tools and technology in place, sustainable work isn't possible. Whether it's tools for analytics, account management, prospecting or forecasting, technology is essential to sharing information among teams. But to use this technology in the right way to promote a better work environment, sales directors should focus on adopting fully integrable tools that automate repetitive tasks to create a technology stack that helps, and doesn't hinder work, such as Cadence by Ringover.
Cadence is a multi-channel sales prospecting tool that enables sales representatives to carry out multi-channel prospecting with intuitive, easy-to-follow workflows that help them convert more sales. Using technology to take care of the simple stuff, managers and reps alike are left with more time to focus on things that require more brain power — like prospecting.
While sales is fast paced, no job should induce burnout. Moving forward, business leaders need to put the right mechanisms and technology in place to ensure sustainable work, and a positive culture, become the norm in sales, rather than the exception.