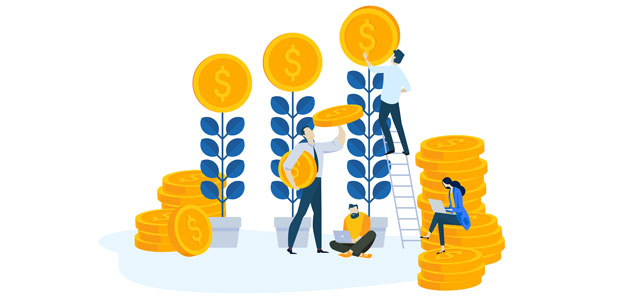 Tech startup raises $1.9m pre-seed to enable a low carbon economy
Tanso Technologies, a Munich-based sustainability tech startup has announced the closing of its $1.9m pre-seed financing round. The round was led by UVC Partners, a B2B technology investor with a strong focus on enterprise software, with participation of early-stage investors Picus Capital, Possible Ventures (formerly Inventures), and business angels.
Tanso aims to tackle the most pressing issue of sustainability management: ensuring data availability as a first step in enabling the complex process of calculating and reporting environmental effects of physical goods. By building software for industrial manufacturers, it is helping one of the most emissions-heavy, yet highly underserved industries to reach net-zero and measure, manage as well as act upon their sustainability data while creating real business value.
With the IPCC report declaring 'code red' for humanity, sustainability is no longer a 'nice-to-have'. Companies across industries are overwhelmed by the increasing public, regulatory and supply chain pressure to make sustainability considerations central to their strategic decision-making. Shortages of natural resources, physical infrastructure risk, and limits on emissions require companies to fundamentally change in order to future-proof their business. The European Green Deal alone forces over 60,000 companies to account for their ESG data - both within the organisation as well as across the supply chain. 
The founders met during their studies at the University of Mannheim, the Center for Digital Management and Technology (CDTM) in Munich and ETH Zurich, where they have worked on assessing organisational climate impact.
"With Tanso, we want to leverage the power of data and machine learning to help industrial manufacturing companies transition towards a lower carbon economy and to efficiently handle the increasing pressure for accountability," said Co-founder and CTO, Gyri Reiersen, who before founding Tanso researched tackling the overestimation of carbon offsets through deep learning.
Fabian Sinn, Co-founder and CEO, added: "We are a purpose-driven company, aiming to remove the structural barriers that hinder corporations to reach climate neutrality. We are supported by leading experts and advisors from the fields of ESG, (carbon) accounting and regulation which enables us to tackle climate change the right way. This funding allows us to strongly expand our product and engineering teams and we are looking to hire the best talent wanting to join our mission to a low carbon future."
"We are impressed by the founders and their vision to positively contribute to climate action with technology and we are excited and honored to partner with the team and to lead their pre-seed financing round. We look forward to supporting Tanso to become the global category leader in sustainability accounting for the industrial manufacturing sector," said Alexander Kiltz, Principal at UVC Partners.
Robin Godenrath, Founding Partner and Managing Director at Picus Capital, added: "We believe that everyone of our investments should have a positive contribution to society, and Tanso does just that. We are looking forward to partnering with Tanso on their mission to enable the industrial sector to take the next step in sustainability accounting with a digital end-to-end solution."