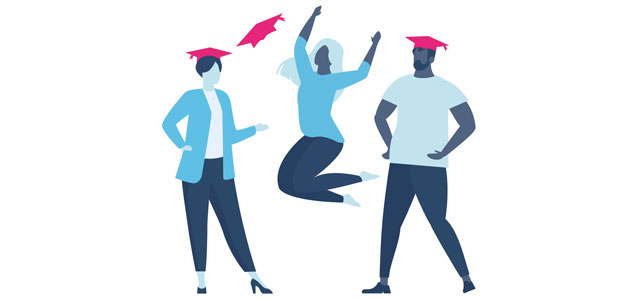 Tech startup launches free Performance Management Academy
Tech startup, Clear Review has announced the launch of its new Performance Management Academy, an innovative online learning platform that will make the practice a critical part of all businesses. Providing the latest courses, exciting events, and a supportive community, the Academy will deliver help, guidance, and networking opportunities to anyone involved in performance management.
A Clear Review study from 2019 found that 92% of HR professionals thought performance management was a critical area to address in the next 12 to 18 months. This has become increasingly difficult, with the majority of workforces still working remotely, making it critical that employers regularly connect with their teams and ensure their ongoing development is a priority.
As such, the Academy has been launched to move performance management away from the traditional idea of annual appraisals and towards more innovative ways of tracking achievement and overcoming challenges.
Doing so will help HR professionals put Performance Management at the heart of daily business operations, rather than keeping it a specialist, annual event.
"Learning the latest techniques and best practices should be available for everyone," explained Jamie Allam, CEO at Amthal Fire & Security, one of the first companies to sign up for the Academy.
"It shouldn't just be the preserve of those companies with the biggest budgets. At a time when we're all adapting to disrupted ways of working, Performance Management is critical to ensuring we are able to engage our colleagues and boost productivity. We've tasked our leaders and HR teams running Performance Management processes that do exactly that, which is why they need to have the latest knowledge readily accessible."
Stuart Hearn, CEO and Founder of Clear Review, said: "When delivered correctly, Performance Management can be a powerful tool to engage your workforce and improve productivity. Unfortunately, we know from our conversations from many organisations that their review and appraisal processes are still centred around yearly meetings involving basic documentation.
"With the Performance Management Academy, we're giving managers and HR professionals the tools to transform how their organisations deliver Performance Management wherever employees are based, and make it a more effective, interactive, and impactful process that's tied into the daily running of the company."
As well as offering courses in topics including Changing Performance Culture and Continuous Performance Management 101, the Academy will also run events with outside experts and help build a community of professionals involved in the field.
Paul Devoy, CEO of Investors in People stated: "People learn in different ways. That's why it's so important to be able to provide theory based and more 'practical' options. Anyone can dive into the internet and find 'something', but you must also have confidence that the content is right, and that it's suited to your learning style.
"That's why we're excited to be teaming up with Clear Review on the launch of their new Academy. It gets the balances right and is a fantastic tool for personal development. Access to the Clear Review Performance Management Academy, along with all courses, events, and community profiles, will be completely free. It will also be available to non-Clear Review professionals.
Interested HR professionals and managers can register for the Clear Review Performance Management Academy for free today.