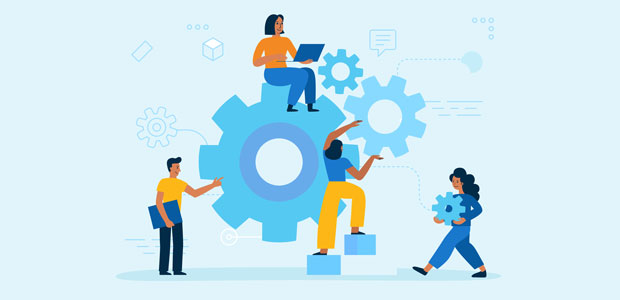 Tech solutions business to help startups as part of UK economy relaunch
A London-based software development company has launched a new initiative offering the country's startups the opportunity to develop a Minimum Viable Product (MVP) as part of an economy-boosting scheme in the wake of the pandemic.
Akoom Tech will deploy its wealth of expertise, encouraging startups at the early stages of investment to work alongside them on an idea-to-product release as a way of kickstarting their own innovative concepts.

The aim of the project is to enable small businesses to play a key role in driving the UK economy back to pre-pandemic levels by building on their idea for an MVP, with the intention of releasing to market within six to eight weeks.

Typical timeframes for product builds in the software development market can often take months, particularly when new businesses are competing with larger clients looking to spend significant sums of money on large-scale app and website projects.

Akoom Tech's initiative looks to cut through such barriers to small business growth, with the promise of high-quality yet swift build timelines set to create an enviable foundation for the next wave of entrepreneurs to thrive in an ever-changing world.

Christian Stefan, Co-founder of Akoom Tech, commented: "Before Akoom was built, we too were in the same place as many other small business owners just starting out. We want to make sure that we help the economy grow during this period by helping smaller businesses that are not yet online and people with startup ideas where investment money is tight.
"We promise to do this by offering them the possibility to build an MVP (Minimal Viable Product) with us to get them started and will work on a no profit basis to do so."