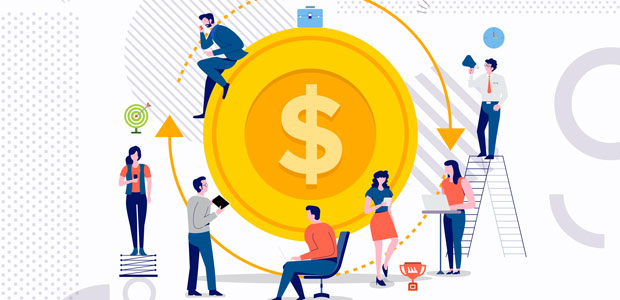 Tech Nation reveals the UK's 10 tech Rising Stars
Tech Nation​, the UK network for ambitious tech entrepreneurs, has announced the ten early-stage scaleup winners of its nationwide competition, Rising Stars. These companies have been selected because they are at the forefront of UK technology, across a range of subsectors, providing solutions such as digitally connecting healthcare workers with communities, digital recruitment for schools, and tools for online content creators.
Many have adapted their products and solutions during the pandemic, and have continued to make new hires. Some companies have doubled in size over the past year, as the pandemic accelerated the digital transformation of the economy, especially in sectors such as HRtech, healthtech and edtech.
The announcement comes as new data reveals the resilience of the early-stage UK tech sector over the past year. Pre-Series A investments have grown by 10%, up to $481m in 2020, with healthtech and fintech raising the most money by subsector at pre-series A. Investment into pre-Series A fintech increased by 58% to $70mn, while investment in early stage edtech companies boomed, reaching $28m last year. London, Oxford, Cambridge, Edinburgh and Nottingham were locations which raised the most pre-Series A investment in 2020.
The pre-Series A landscape across Europe has been mixed. The French early-stage ecosystem demonstrated growth, with a 35% increase in pre-series A in 2020 to $282mm, whilst Germany saw a decrease of 79% to $125mn.
image
The Rising Stars competition is the only national early-stage tech scaleup competition in the UK, designed to showcase the most exciting companies at Seed to pre-Series A from all areas of the country. The ten winners have been selected as Rising Stars through a rigorous competition process, with more than 330 applications received.
On average the Rising Stars winners go on to raise £352k after the competition, and grow their workforce by 70%. The Rising Stars, all founded between 2013 and 2019, follow in the footsteps of some of the most successful companies emerging in the UK tech ecosystem. 2019 winners Tickr went on to raise £1m through Seedrs, and SeedLegals, went on to raise Series A funding of over £3m led by SeedCamp and Kima Ventures. 
The virtual nature of the competition this year has meant that taking part is accessible to founders from every corner of the UK. The virtual nature of the competition has also been credited with increasing access for women founders. The 2020 Rising Stars winners are the most diverse cohort yet, with 50% of the winning companies having women founders and co-founders, up from 40% in 2019, while 80% of the winners are from outside London.
Esme Caulfield, Competitions Lead, Tech Nation, commented: "The Tech Nation Rising Stars competition highlights the best in class companies in the UK at the seed and pre-Series A stages, and shows the amazing tech companies that makeup the UK's pipeline.
"It's incredibly exciting to see the 2020 Rising Stars winners across a broad mix of sectors like healthtech and edtech, as well as representing the most diverse Rising Stars cohort yet, with 50% of the winning companies having women founders, while 80% of the winners are from outside London."
The Rising Stars 3
Budibase, Northern Ireland, Data Analytics & Business Intelligence
- Mike Shanks, CEO
- Founded in 2019
Building custom software for your business in minutes, without coding, Budibase is an open source, no-code platform used for building web applications, to digitise your business. Small to medium sized businesses and digital consultants use Budibase to build and host apps, or for supporting their self-hosted deployments.
CGHero, North West, Createch
- Jonathan Lloyd, CEO
- Founded in 2016
CGHero is a collaborative marketplace for 3D & CGI content creation, bringing together the world's top talent to work on feature productions across gaming, architecture, TV & film, automotive and retail. The platform has been used by the likes of Valvoline, Sega, B&Q, Unilever, and NHS.
Define, London, Lawtech
- Nnamdi Emelifeonwu, Founder & CEO
- Founded in 2017
Drafting made simple, Define optimises the contract drafting and reviewing process by allowing users to quickly access key information (namely all defined terms and references) in legal documents without ever having to leave the provision they are working on and lose their context of review. Define acts as a risk management tool and efficiency software that helps lawyers save time when working on legal documents.
Elemental, Northern Ireland, Healthtech
- Jennifer Neff, CEO & Co founder
- Founded in 2013
Elemental is an award-winning tech for good company with the purpose of empowering and enabling individuals, families and their carers to better connect into community-based programmes, services and interventions that make a positive impact on their lives. Through an innovative digital platform, it provides teams with the technical connectivity they need for multi-sector partnership working, leadership, and the measurement of mobilisation of support where needed.
eLocker, Midlands, Hardware and Devices
- Jacob Hinson, Technical & Sales Director
- Founded in 2013
Locker management made easy, eLocker connects Bluetooth enabled locks to the internet via an IoT gateway. Already working with Amazon, DHL and Kuehne and Nagel, it's the world's first wirelessly managed locker solution.
e-Surgery, East of England, Healthtech
- Thuria Wenbar, CEO
- Founded in 2017
e-Surgery is a UK-based prescribing service and sustainable online pharmacy. Patients simply need to go to their website, choose the treatment they need, fill in a simple health questionnaire and wait for next day delivery in discreet recyclable and biodegradable packaging. They're a private healthcare provider radically proving the idea that private healthcare can be affordable and that these efficiencies can be made available for the masses.
LiberEat, Scotland, Healthtech
- Barry Leaper, MD
- Founded in 2016
LiberEat makes life easier for people with dietary restrictions. It provides bespoke menus, supermarket grocery options, and recipes to users with options filtered by their requirements, helping businesses such as restaurants and supermarkets become more accessible, and providing useful analytics and insights. It has the potential to seriously reduce harm from food allergies.
Role Mapper Technologies, South West, HRtech
- Sara Hill, Founder & CEO
- Founded in 2019
How jobs are designed and job descriptions are created is critical to attracting and retaining talent, but the process for designing jobs is broken, manual and disconnected. RoleMapper helps organisations to design and manage jobs, and create great job descriptions that increase hiring diversity and workforce flexibility.
SupplyWell, North West, Edtech
- Raina Heverin, Michael Heverin and Dan Price, Co-Founders 
- Founded in 2017
SupplyWell is a digital recruitment solution putting control in the hands of teachers and schools. It connects teachers and schools together directly removing the need for slow and costly traditional agencies, which allows teachers to earn more while schools pay less and ensure that wellbeing comes as standard.
Vimma, London, Createch
- Outi Pietilanaho, Co-founder & CEO
- Founded in 2018
Vimma is building a productivity suite for passionate entrepreneurs. Our app helps bloggers, vloggers and content creators manage their day-to-day business with simple tasks and processes. We have over 20 000 registered users, and they have completed over 2 million productivity tasks with our app.
Digital Minister Caroline Dinenage said: "It is fantastic to see such a diverse group of rising stars in an industry which is crucial to our plans to build back better from the pandemic.
"We are working hard to make the UK the best place to start and grow a digital business and have developed a proven reputation for innovation and the ability to attract the best global talent."