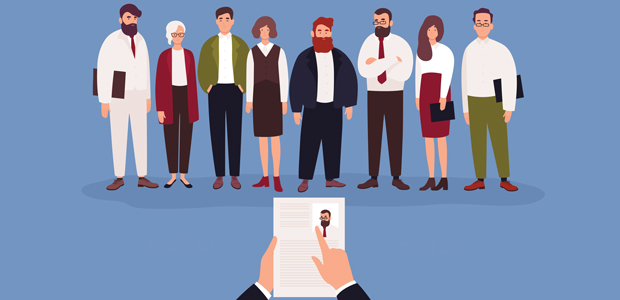 Team tips for hiring employees
You know you need cloud skills within your startup, you have prepared the job spec for the right person (see our Cloud Skills Startip for details), and now you want to make sure that the world knows you are looking for this person and that your startup is the best place to work on earth. And preferably, you don't want to spend a penny finding that person, because your startup is a lean startup. So how do you do this?
First of all, don't forget to ask your team for their support and incentivise them. Yes, that is a cost, but it will mean a happier and therefore more engaged employee, and you can't put a price on that. Also, your current employees, if you have chosen correctly, will more than likely attract people that fit your culture, which is a huge advantage. A referral from an employee can also come with insights about the potential candidate(s) they are proposing, which simplifies your job of choosing the right person.
Also, share the job vacancy with trusted people in your network that are good at making connections or have a history of referring people to you. Again, the warm referral will come with additional information that will help inform your final decision.
Post the vacancy on your website. This shows visitors that you are growing, and you can also link postings of the vacancy on other channels back to your website. The application process can be streamlined at little or no cost by imbedding a form from database tools like Airtable, for example. This allows you to capture candidate information (including CVs and even videos) in one place, to manage the interview and feedback process with various levels of automation. Video submissions can be a great way of getting insights into the creativity and personality of an employee before the first interview.
Social media channels like Twitter and Facebook can also be used very effectively to share your job vacancy, but be aware that certain channels may produce large numbers of low-quality applications, so think about which channels are most appropriate and how many applications you are looking for. These channels are also great for sharing photos of your current team and what a great place your startup is to work at.
And once you have considered all of the options above, there are many job sites that you can consider. I have listed a few below but, again, the channel you use often depends on the particular vacancy you are trying to fill:
LinkedIn: You can set up paid job ad campaigns that can be tracked through LinkedIn as well.

Indeed: This is a popular job site. They also have a platform called Seen by Indeed set up specifically for hiring tech talent. What I like about Seen is that they offer the candidates career coaching services.

Others: Reed.co.uk; Glassdoor
A recruitment agent that knows you and understands your business can also be a valuable channel for filtered candidates, particularly for those hard-to-fill roles. Invest some time in building these relationships, ready for when you need them most.
Free Webinar
If you would like more information about hiring employees for your startup, please attend the OVHcloud's webinar on 23rd June 2020 by registering here.