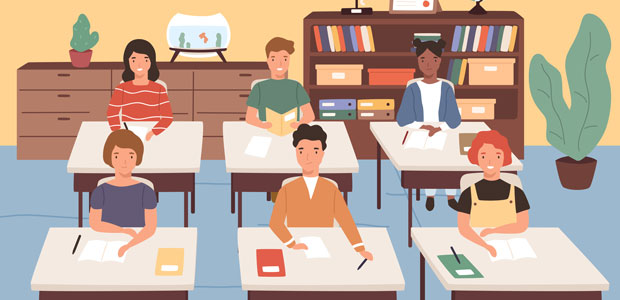 Teach children entrepreneurship to future proof workforce
Is the education system equipping young people with the skills to succeed in a fast changing labour market? A new report from The Entrepreneurs Network argues that as children return to schools after lockdown, students as young as eleven should have the opportunity to learn about entrepreneurship in order to develop the skills and mindset necessary to prosper in the modern economy.
Recent research from MIT and the London School of Economics finds that exposure to innovation and entrepreneurship at an early age can have lasting impacts. However, half of young people in the UK (aged 14-25) do not know a family member or friend who is a business owner and the majority cannot name an entrepreneur who inspires them. Evidence from programmes in Australia, Denmark, and the Netherland finds that short, low cost entrepreneurship education programmes targeted at students as young as eleven can raise awareness of entrepreneurship as a career and develop entrepreneurial attitudes.
Entrepreneurship education can complement traditional subjects such as Maths and English. High school students who took part in NFTE, a US entrepreneurship programme, doubled their interest in applying to university. While a Danish programme that focused on developing entrepreneurial traits made students more likely to report that they 'enjoy being in school' and are less likely to say 'I get bored a lot in school'.
Many of the skills students learn when they receive entrepreneurship education are applicable beyond starting and growing a business. For example, the ability to stick at problems and proactively find creative solutions while working with others is desirable in any workplace. Longitudinal studies which track students over decades find that students who have participated in the Company Programme, the world's largest entrepreneurship education programme, were more likely to be in leadership positions at work and less likely to be unemployed than otherwise similar students.
Teaching young people the basics of starting and running businesses will not only lead to more businesses starting up, but also will raise the overall quality of businesses. One large study found entrepreneurs who had taken part in entrepreneurship education programmes when they were young earned on average 10.2% more from entrepreneurship 11-12 years after graduation compared to entrepreneurs who had not taken part. 
Recommendations
Despite the strong case for teaching young people entrepreneurship, many young people across the world lack access to entrepreneurship education programmes in secondary school. To rectify this, Educating Future Founders makes three key policy recommendations.
To identify best practices in entrepreneurship education, governments should improve data collection and fund Randomised Controlled Trials (RCTs).

Once best practices in entrepreneurship education are identified, the Commonwealth Secretariat should promote them through the Education Hub, support members to develop new curriculums, and work with organisations such as the Global Entrepreneurship Monitor to create a Best Practice Index.

To drive positive change, national leaders should assign clear responsibility within education and business departments for promoting entrepreneurship education at secondary level.
Rob May, Chief Executive of ABE Global, said: "There must be a sense of urgency if we are to equip young people to thrive in the post-pandemic modern economy. If there was ever a moment to inspire a younger generation of entrepreneurs, it is today. 
This research takes a vast perspective by examining the case for school-age entrepreneurship education across multiple countries and cultures. They offer policymakers and educators vital context for rethinking curriculum planning."
Sam Dumitriu, Research Director at The Entrepreneurs Network and author of Educating Future Founders, said: "Through entrepreneurship education, we can teach young people the skills to adapt as the world undergoes rapid economic change. But many young people lack the opportunity to learn about how to start and run a business.
"By expanding access to entrepreneurship education, we will not only bring through the next generation of founders and job creators, but also teach young people the mindset and skills they need to thrive in the modern economy."
The Rt Hon Baroness D'Souza, scientist and former Lord Speaker, said: "This timely report addresses how we equip our children for the 21st century digital world. Many of the jobs that our children will have in 20 years have not yet been invented, but we continue with the old models of education and exams designed for another century.

"It is tempting to sink back into older and well-tried approaches to education and to development - but the opportunity to use the pandemic as a jumping off point for new and radical thinking and, most importantly, funding is here. I congratulate ABE Global and The Entrepreneurs Network on what should become a milestone report."