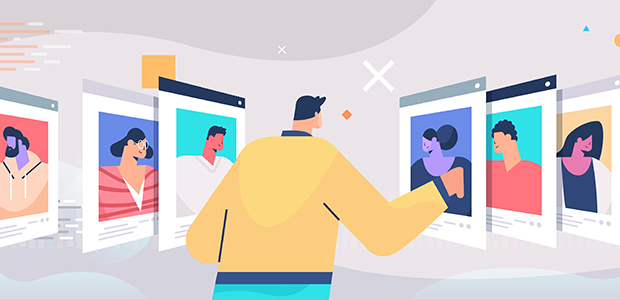 Talent scout
At this year's Online Growth Summit hosted by Blooming Founders, Inga Driksne, operations advisor to early-stage founders, with a wealth of experience in supporting founders during the hiring process, shared her thoughts on recruitment best practice for startups and small businesses who are looking to embark on their first hires. Startups Magazine reports.
When taking the plunge as a first time business owner you may well be fraught with worry around whether your venture will make money and if it will generate enough cashflow to pay yourself – let alone anyone else. Therefore, arriving at the stage in your company's development where you're looking at bringing someone else onto the payroll means that you have obviously achieved a modicum of success, so it can be a very exciting time for your business.
Establishing a need
The process has its pitfalls, however, and it is vital to get it right. "Mistakes happen and if you make the wrong hire you could be looking at 15x the base salary of that person in terms of lost productivity, time and effort," Inga commented. Step one of course is establishing whether you need to hire at all. Could you do the job yourself? Is it a task that could be automated? "Remember, being busy isn't a good enough reason to hire someone. And are you hiring for a need that exists now, or is it a need that will emerge in the future?" Inga added.
Once it has been established that a hire is required, Inga advised that while you will have basic needs to consider such as budget, location (especially with the emergence of remote and flexible working due to COVID), responsibilities and how they will change over time, it is important to think beyond a simple job description.
"Build a scorecard which details all the outcomes that you want your future hire to achieve in the role. Instead of focusing on what they should be doing on day-to-day basis, focus on what you want them to achieve and the competencies that they should have in order to do the job well."
She also stressed the importance of cultural fit – write down your non-negotiables; who are you definitely not going to hire? Part of successful hiring is actually having the discipline to say 'no' to people who may well be talented but who are not going to be a good cultural fit for the business in the long-term.
"Write down your long-term vision. A year down the line, what does your team look like? How many people are in it? How are they working together? What values are they sharing between each other? What atmosphere have you created? That will give you a better idea of who you want to hire – it means a little extra work in terms of preparation but it's 100% worth it."
Skills on a budget
Of course, the very nature of the startup ecosystem is that in the majority of cases, an early-stage founder is not going to have vast amounts of cash to throw at new hires, meaning that some strategic thinking is required during the recruitment process. However, there are different ways to get skills into your business on a budget.
It is important to identify where the business actually needs support and adapt your hiring process accordingly. For example, if you need help running your social media during a very busy summer then you might want to look at an internship. If, however, you need some graphic design expertise to help meet a tight deadline, then a quick fix via platforms such as Fiverr or Upwork may be more appropriate. Or does your role require a specialist for a specific area of your business - to help you with legal requirements for example?
All of these things will matter as will, of course, budget and time, and it is important to choose the right route. Hiring a freelancer is easier and quicker to some degree, but it is more expensive. However, if you're hiring someone full-time, you don't want to get it wrong, so although the process may be cheaper, it takes time, and you'd ideally want to spend at least a month or two finding the right person, which can shift your focus away from the day-to-day running of your business.
Inga added that if your hire is a non-specialist role (engineering for example), then it would typically be advisable to look for generalists - someone who can jump into the business, figure things out quickly and won't necessarily cost the Earth. These generalists are smart, hungry people, and a good place to start looking for such individuals is amongst recent graduates.
She continued: "If you can identify these players early on, they will be able to then either grow with your team or specialise and lead a team later. Working with organisations like Luna Talents or graduate agencies like Grad Bay, who do a lot of talent sourcing and filtering, can be very useful. Personally, I've had a great experience with getting these really motivated hungry people into the door, who then progress into their careers."
Pandemic best practices
One issue that has manifested over the last (COVID-19 dominated) 18 months, is that it can be a challenge for young graduates to work remotely, as it is harder to pick things up if they are not in an office, immersed in the culture and don't know how your business works.
With this in mind, if you are going to hire someone more junior, you need a clear structure in place, and you need to spend some time prepping for the role. "Preparation is absolutely key," Inga added. "When you're in an office, it's easy to throw things at a new graduate hire. However, if you're basing people remotely you can't do that, so it's vital to identify what you want someone to do before you get them through the door. That may change over time which is okay, because you're reiterating and you must stay agile, but figuring out those outcomes is really important because it'll keep you focused on what projects you want to give to that new hire."
Depending on the size of the team you could even create a manual of needs to help hires understand and learn how each individual on the team works or have company rhythms and rituals which can show where each individual is contributing. "There's a lot of things that you can do in advance in terms of reading materials so new hires feel comfortable getting into the role," added Inga.
Keeping someone engaged whilst working remotely is a different story, however. She added that a good balance must be struck between task related check-ins, and not losing that personal touch, and making sure that you check in on their mental and physical health. "Remember, you won't have those cues if you're remote-based. Make sure you meet in the virtual world and mix it with coffee breaks, lunch breaks, and invite your new hire to attend webinars and events."
Planning for hiring
Inga recommended a book written by Geoff Smart, called 'Who: The A Method for Hiring', a key takeaway of which is that we typically hire whilst in a panic mode. And, when we need someone, we tend to hire as quickly as possible, whereas in reality, what every founder should be doing, is to set time aside every week, to firstly identify ten of the most talented people they know in their network - it could be colleagues, friends, people you've worked, suppliers, business partners, etc. Reach out to those ten and ask them to do the same thing – i.e. who they can refer.
From that, you can acquire one or two recommendations of people that could be worth speaking to, and you can start building a pipeline of people that could be considered 'A' players. Dedicate 15 minutes or so to get on a call with these people and have a casual conversation with them to talk about your business.
"They may be in other roles at this point, and they might not necessarily be available right now, but you want to start building those relationships," she added. "And essentially, when the time comes to hire, you can be safe in the knowledge that you already have people in your network that are smart, capable, and that you have already built a relationship with, who you may be able to convince to come and work for you.
"This is more suitable for C-level roles or even engineers. I know it sounds like hard work but if hiring is your number one priority, I would dedicate at least half a day every week to hiring. Then you will have a much better outcome when you actually have a role open."
Incentives (besides cash)
Let's face it, money is probably not the motivating factor if you're looking to work for a startup company. So what can an early stage business do to entice new talent if they don't have much cash to wave under their nose?
There has been a lot of research around non-intrinsic rewards, but Inga explained that it really comes down to factors such as autonomy and recognition - being able to freely make decisions and to not be micromanaged. Career progression is also important of course - so have a good outlook of how the role will develop over time.
Inga added: "Flexibility has become more important with COVID, so you probably want to offer quite a flexible working schedule. Charlie HR, a great HR software company, do this really well - they have core hours (for example between 11.00 and 4.00), and then people can choose how and when they work, because they have children, want to spend time with family etc.
"For one of the companies that I have worked with I allocated one day a month for personal development. So, make sure that you are constantly developing people and taking a personal interest in their development - I think those things probably matter more today than just the paycheck."
Resources and conclusion
As well as the previously mentioned work by Geoff Smart, Inga also recommended 'Culture Code', which touches on hiring and training practices. "There is another company called Be Applied that focuses a lot on increasing diversity of your applications," she added. "They have a lot of good resources, and also host webinars and events. They talk a lot about how to improve your hiring practices in general. Charlie HR have a podcast called The CultureOps, which is also great.
Inga went on to say that recruitment agencies can be tricky, and has yet to see a good formula of how outsource agencies work with small teams, adding: "For roles related to accounting, finance etc, then absolutely, they are typically outsourced. However, when it comes to marketing, engineering or product, I find it quite tough to say that agencies work well. Only because, when you're in the early stages of growing a business, your proposition and product is iterating at a speed of every couple of days/every week.
"And working with agencies for these roles can sometimes create delays and a lack of communication. Therefore, if you want to hire an engineer, for example, I recommend finding a freelancer who can dedicate two to three days a week to work with you. Once you build that trust and relationship with a developer or designer, you have the option of then converting those people into full-time staff. By this point they will know you and your business much better – and it will be easier than going after a full-time hire straight away."
To close Inga added that synergy is key – remember, your candidate needs to want to work with you just as much as you want to work with them. Think long term – don't just hire for now, or for the next three months, just because you're really busy. Look at this person and ask whether you can see yourself working with them over the next two to three years; can I see this person lead a team; can I see this person reach C-level. Your first hires are about long-term vision.