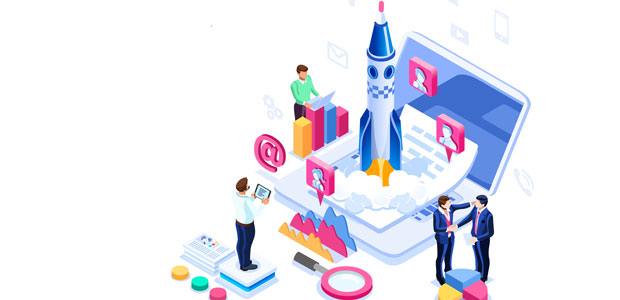 Taking a tech product to market for non-tech startup founders
Have you got a game-changing idea that could change the way people work and live? Would you like to launch a website or app that would help a greater number of people access your services? You are aware of the possibilities of developing a digital product, but how do you get started?
Even if you don't have a specialist technical background, you can turn the fruit of your imagination into something real and marketable. All you need to do is leverage your existing entrepreneurial and management skills to control and advance your project, through the right technical partner.
Not all founders must have tech expertise
By definition, you cannot be an expert in everything. Like all successful entrepreneurs, what's required is to leverage others skills to successfully drive and contribute to app development; there's much more value that you'll be bringing from a business perspective which will be essential for growth of the company.
Too often, software projects fail because of basic but common mistakes. As a Founder, you must take time to look and understand the context of your business before spending time and money on even a single line of code.
Make sure to:
Consider your idea and what the end customers actually wants and need. Research and validate this before starting, and research competitors. Being clear on what you need and laying these foundations will pay dividends when engaging technical expertise.
Create a plan. Understand your landscape, as well as your strengths and weaknesses. From this build a detailed plan and strategy to serve as a guiding light for those building your product. Use this to engage developers, as being invested in the vision is crucial.
Make an MVP. Your initial product doesn't have to be the most polished software ever developed right out of the gate. What you need is something to communicate value, to communicate what you want to achieve and to build engagement. Often you will need to add features and change designs as you go, so work iteratively and get something into the market that works.
Build connections. Spend your time wisely, with the right people. Seek honest feedback from seasoned experts, spend time with champions of your idea and share your product with new networks. This initial outreach is crucial and ultimately builds momentum in your sales strategy.
Engage the technical experts. It doesn't matter if they are in-house, outsourced or freelance, now is the time to start engaging the right experts. Think carefully about who you travel this path with, it's an expensive process to have to turn back if you get it wrong.
Remain focussed. Ensure you and your team have the right priorities, they will look to you for guidance. Seek early results to build evidenced success, and keep close supporters of your mission.
Finding the right partner
Outsourcing to specialists can provide huge benefits and has become hugely popular by larger organisations. As a non-tech founder, you will need to find the right partner who should inject and capitalise on the benefits of outsourcing.
They should:
Accelerate time to market and attract investors by building product reliability and interest.

Speed up development by using ready-established teams to stay ahead of potential competition.

Avoids delays in development time, crucial if you've communicated deadlines to those around you, such as investors.

Has a scaling staffing model so you are only paying for the people you need, at the time you need. Idle developers cost money.

Allows you to focus on your strengths while they support and advise on the technical areas.

Draws from and can demonstrate experience in similar projects. Ensure you are not paying for their learning curve of common pitfalls and mistakes.
Technology and business skills – building synergy
Being a non-tech founder shouldn't hinder you from launching a tech startup. However, finding a partner with the right mix of business and technical skills will greatly accelerate getting your product into the market.
A good tech partner should enable even the least technical member to address the range of problems which can arise when building an MVP, such as unscalable software builds or even addressing ideas which are becoming outdated in fast-moving markets.
At Incepteo, we support clients from conception, right the way through to the launch and growth in the market, by leveraging decades of entrepreneurial expertise. Our development team spends a significant amount of time on understanding the business, even before any code is written. We ensure our custom software projects are a success by utilising experienced analysts to understand business processes & systems, refine the UX & UI, co-create a business strategy and strengthen business branding.
We love supporting startups in their journey to becoming successful tech firms.
If you have any questions, or need feedback on your technical solution, we are always happy to provide advice, feel free to contact us here. Or, find out more here.