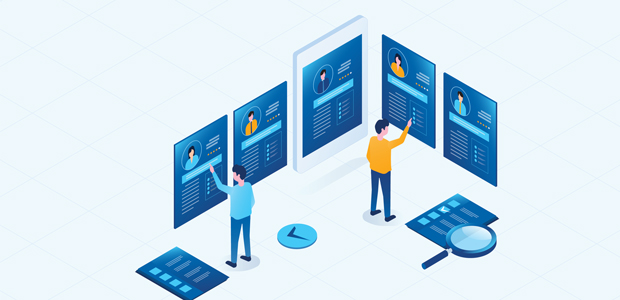 Taking a leap of faith
A leap of faith involves having a basic belief in yourself and a fundamental trust in the vision of who, what, and where you want to be in the future. This is something that Steve Arnold, the now CEO and Founder of e-days, did back in 2016. Since then his startup has grown from a side project to a successful scaleup with over 1,500 customers across 128 countries. Startups Magazine caught up with him to find out more.
e-days is an absence management software and annual leave tracker that simplifies absence tracking for businesses of all sizes around the world. The cloud-based system helps businesses manage planned and unauthorised absence, as well as logging and recording requests. Employees, managers, and admins all have access to the same online absence manager, and this allows them to better manage it throughout the business and be more aware of work-life balance.
From absence reporting, through to carryover and accruals, e-days has a range of features. Here we are going to delve a little deeper into e-days most popular features and what users can expect to see when they use the software. Gone are the days when managers would use paper and spreadsheets to track staff holiday requests, Arnold explained: "Manual processes and human error go hand-in-hand, therefore using a spreadsheet to track holidays can sometimes confuse staff, and create issues around the number of holidays used and how many are left. Using automated holiday booking software speeds up the process of booking and managing holidays, all whilst reducing the risk of human error and confusion amongst staff."
Employees have complete control over booking annual leave and checking holiday entitlement. With the self-service holiday tracker, employees can log in to their accounts online and easily request annual leave. Holiday requests are then sent to managers via an automated email, where they can accept or reject requests with a click of a button.
Users can also gain full visibility of employees with an accessible online shared calendar, making it easy to see who is in and out across the whole business using the group calendar function. This gives managers a clear view of where their team is and whether they are on holiday, off sick, or just working from home. Team calendars can be viewed by team, location, country, or set groups allowing managers and employees to only see where people are that are relevant to them. All absences can be customised and colour coded, making it even easier to see if someone is just on holiday or out of the office attending a conference.
e-days recognise that keeping on top of all unplanned absences can be extremely hard and time-consuming. Manually checking when employees have been off sick, what they went off for, how long they were off and how many times in the past year they were off, is almost impossible. However, most employers know how important it is to track and monitor all cases of unplanned leave. e-days takes the stress away from managing this with an automated online system that provides easy sickness logging, powerful reports and additional sickness features.
With a global feature that offers direct health and wellbeing advice from the NHS, it is clear to see employee wellbeing is at the core of the company. The module has eight sections focused around common health and wellbeing themes, which includes getting through cold and flu, through to professional advice on quitting smoking. Employees can also find new exercise tips, advice around tiredness and fatigue, and gain access to videos on how to treat a sore throat.
e-days has also recently announced a partnership with a virtual GP service, Doctor Care Anywhere. This comes at a particularly poignant time as the spread of COVD-19 continues. Companies are able to link employee absence data and employee wellbeing by providing targeted services and resources to get them well more quickly. The solution is designed to give employees 24/7 access to GP bookings, for video or telephone-based consultations, at the precise time when employees are most likely to need them, accessible from any device, anywhere. Arnold said: "Our mission is to provide companies with a comprehensive, full lifecycle solution, that maximises their ability to proactively manage employee wellbeing.
"This partnership with Doctor Care Anywhere opens the door to meaningful and convenient 'in-absence' care for employees. We believe all companies should have the tools and data points they need to impactfully take control of their employee wellbeing programmes. Data is key to this, and very few companies can tie together their wellbeing programmes with accurate absence data; e-days is fast becoming the centralised hub that brings together multiple employee wellbeing initiatives."
In response to COVID-19, and to help employers maintain staff wellbeing and ensure they get the most appropriate medical help available if affected by the virus, e-days is now offering leave tracking software which allows staff to flag that they are in 'self-isolation', giving both staff and employer a clearer picture of the impact of coronavirus across the business.
Self-isolation registration triggers alerts to managers to encourage others who have had contact to self-isolate as well. The system has also been integrated with the virtual GP service, Doctor Care Anywhere, to signpost unwell employees to virtual GP appointments and medical resources, helping employees get quicker resolution or advice, and easing pressure on the NHS at this critical time.
With an increasing number of employees now working from home, making monitoring wellbeing a pressing challenge, e-days hopes that the new options on its system will let companies give employees the right help at the right time. For companies with much larger workforces, split across multiple locations, the technology could be particularly useful, and with individuals advised against non-essential travel, virtual medical appointments can help stop the wider spread of the virus.
Arnold continued: "Businesses have a responsibility to know where their staff are at this time, to help them, but also to help contain the virus. Knowing who has displayed symptoms of coronavirus could be critical to other employees in their decision-making. Workforces are working remotely across the world, and companies need to know where and how their staff are to best help them get well and ease the strain on healthcare services."
Over the past few weeks, many businesses, no matter how big or small, have been hugely impacted by COVD-19. e-days, however, is in a fortunate position compared to some as they are all still able to work remotely. Arnold explained how the company already implemented working from home a few days a week for employees last year, so they are lucky to be somewhat used to working remotely. "That's not to say that we haven't experienced challenges, this is a lot different from a few employees doing a couple of days a week from home to our whole team being based remotely until further noticed. In these times, there will obviously be some communication challenges. However, we've got communication platforms in place so it's not going to disrupt us too much.
"From a service point of view, we're still able to provide the exact same service as we were before the coronavirus outbreak. It's all remote so we're extremely lucky in that sense. We may experience a short-term challenge, as new business sales are going to take a bit of a hit during this time. HR or finance people are our go-to contacts and we understand that they're dealing with a lot of other things right now. So now is the time to refocus on our existing clients, making sure they've got everything they need from us."
Steve Arnold's top tips for early stage-startups:
Have ONE absolute laser focus on a particular area of specialism.
Arnold said: "At e-days, we have resisted the urge to develop a board HR solution. Instead we have focused on one, very complex area of HR Technology, and become the best at it. We are not trying to be everything to everybody - we're helping companies with a very specific and important challenge."
Listen to your customers.
Arnold said: "Listening to the customers and understanding what they need will allow you to innovate the product and advance the product in the areas in which the customers need it. It's so important to listen to customers who use the platform every day, because they're the ones who you build the platform for in the first place. If you listen to them and make sure the system is constantly getting better for them, then it's got to be making it better for new businesses that come along, as well and constantly strengthening the application and the value that is providing for customers. So, by listening to customers, you're innovating the product and you're delivering valuable product innovation, rather than just coming up with your own ideas and thinking this might flow well. It's all about listening!
Focus on your team.
Arnold said: "We've still got some of the initial developers who worked on the software back in the old days, and after all those years they are still here with us. Obviously, there's a bigger team of them now, but you've got to get a mixture of existing and new people coming into a business so you can learn new ways of doing things. By getting the right team in, who are loyal and care deeply about what the business is doing will motivate them right way, and it's great to let them get involved with the journey and seeing it unfold along the way. People love to be a part of something! If you're just a hierarchical organisation, and you don't communicate what direction the business is going, and what successes and failures you're having, then people won't feel as invested in it."