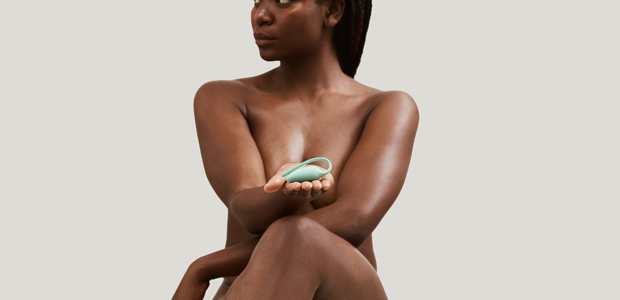 Tackling societal taboo around female health
Pioneering smart technology for women with the world's first silent wearable breast pump and the world's smartest and smallest kegel trainer.
Your pelvic floor is a powerful layer of muscles that sits between your tailbone and pubic bone, supporting your pelvic organs. It plays an important role in core stability, bladder control, postnatal recovery and sex. Did you know pelvic floor issues are actually very common? They affect one in three women and up to 80% of expectant and new mums.
Founded in 2013 by Tania Boler, the Elvie Trainer was created to bring women's technology out of the dark ages. The small device can be inserted like a tampon and connects to an app on the user's smartphone which visualises pelvic floor movements in real time and guides users through a series of exercises designed by pelvic floor specialists to strengthen and tone the pelvic floor. The Elvie Trainer uses biofeedback technology with a motion sensor system that detects if you're pushing down rather than lifting up the pelvic floor muscles. The app will send the user's smartphone alerts if not performed correctly.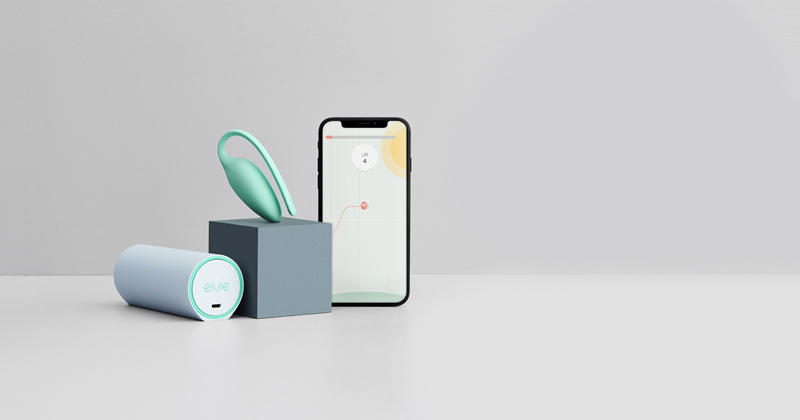 "I had never planned to be an entrepreneur but after having a baby I was surprised by the lack of education and awareness around pelvic floor health. I ended up looking a lot more at France where my husband's family are. There, it is a part of every woman's care routine after having a baby. 
"However, existing devices for pelvic floor training were unappealing and ineffective. It needed redesigning from scratch. So, I set out to do just that, building on world-class engineers, designers and business minds to create the Elvie Trainer. The result transformed an ugly medical device into a sleek easy-to-use consumer product that is the world's smartest and smallest Kegel trainer." explained Boler.
Boler's second genius product is the Elvie Pump, a silent wearable breast pump that fits in your bra with no tubes, wires or noise! The pump can be worn inside a normal nursing bra, making it easy to pump at home, work or on the go. Users can connect to the Elvie Pump app to monitor milk volume in real-time, track pumping history for each breast, control the pump remotely, change the mode and intensity and set a pumping timer.
Although times are changing, women's health issues can still be taboo. Elvie aims to change society's attitudes with its products. But the company has also been running some bold campaigns with it's PR company, Don't Cry Wolf and advertising agency, Mother.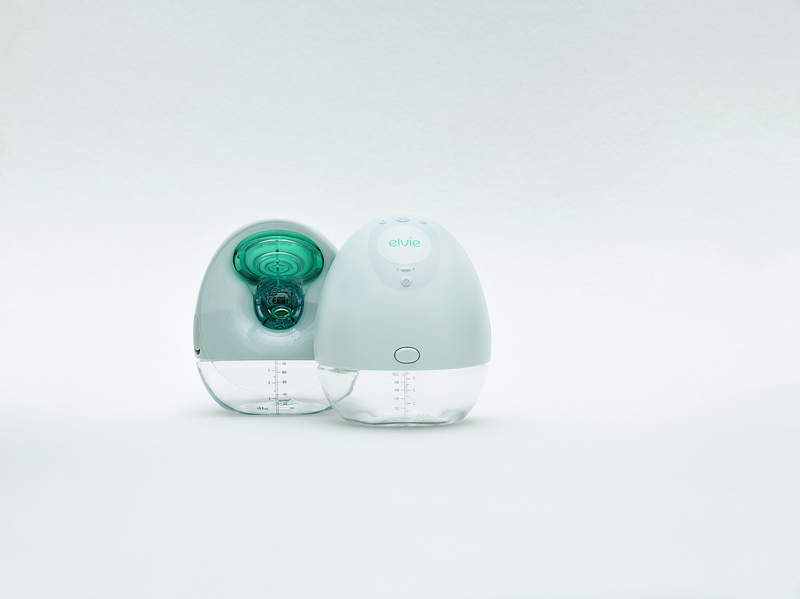 #LetFannyFly
In August 2019, Elvie launched a petition against Edinburgh Fringe and the council after their incontinence awareness campaign was banned for depicting images of vaginas. The original plans included a pop-up on the Royal Mile - the Fringe's main thoroughfare - and Elvie had also commissioned a vagina-shaped blimp to be tethered in Festival Square. The 19ft blimp was designed to encourage people to visit a hashtag where they would find educational content around pelvic floor weakness, which can lead to incontinence. However, this too was 'shot down' by the council. Instead the blimp was tethered in a field, half an hour outside of the city, just waiting for the opportunity to fly.
Meanwhile, the petition gained thousands of signatures and nationwide support, with people up and down the country tweeting #LetFannyFly. While the council never backed down, millions of people turned their attention to the topic of incontinence during Fringe.
Bobo and Bladder ads
Also in August 2019, Elvie launched a series of ads to tackle the stigma of incontinence. They named it 'Bobo and Bladder', the humorous Rick and Morty-esque animations feature a fun-loving woman called Bobo and her sidekick Bladder - who sometimes lets her down.
Pumping unplugged ads
When Elvie launched its smart breast pump product back in September 2018, they created a tongue-in-cheek music video featuring four real-life mums that showed the distinction between boobs and udders.
#FreeTheFeed
To raise awareness and fight stigma of breastfeeding and pumping in public, Elvie placed five gigantic breasts across the London skyline for a Mother's Day treat. The breasts varied in size and represented different skin tones. Each breast was positioned in a different key location; including Tanja's Roof in East London, Village Underground alongside their tube carriages near Liverpool Street, Neutral on Colombia Road, Ely's Yard, Brick Lane and Huntington Estate, Shoreditch.