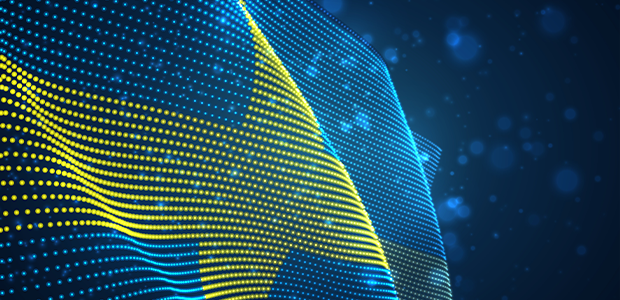 Sweden ranks third in climatetech funding
Sweden emerged as the third-largest market in climate tech funding, witnessing a 224% surge in investments this quarter, according to a recent BloombergNEF report.
This remarkable growth in Sweden's green tech sector is attributed primarily to two startups: Northvolt and H2 Green Steel, highlighted in the vibrant climate investment landscape alongside Modvion, Volta Greentech, and Einride.
The report examined climate tech funding in various sectors, including transport, energy, industry, and agriculture. The energy sector led with $7.4 billion in venture funding, followed by transport at $4.6 billion and industry with $2.9 billion.
A notable investment growth focused on decarbonising heavy industry, with an 84% increase in deal value. This trend aligns with investors' increasing commitment to greener steel production.
Globally, China now tops the climate tech funding market, with the US trailing closely in terms of the number of deals.
The spotlight is on Sweden, buoyed by the significant contributions of Northvolt and H2 Green Steel. But what sets these startups apart, leading to such a substantial increase in Sweden's climate tech funding?
Founded in 2015, Northvolt, H2 Green Steel, and Polarium, an energy storage company, are at the forefront of Europe's climate companies. They share a common thread - co-founders Harald Mix and Carl-Erik Lagercrantz, who have collectively secured €12bn in funding. Northvolt, specializing in lithium-ion battery manufacturing for electric vehicles, was established by this duo alongside former Tesla Executive Peter Carlson and CEO Paolo Cerruti.
H2 Green Steel, financed by Vargas in 2020, revolutionizes steel production by replacing coal with green hydrogen-powered electricity, claiming a 95% reduction in CO2 emissions.
H2 Green Steel's agreement with Porsche to supply low-carbon steel from 2026 signifies its growing influence in the automotive industry's supply chain.
These developments showcase the impressive scale of support for both startups, propelling Sweden's ascent in global tech funding rankings. H2 Green Steel's plan to open the world's first green steel plant in Boden, Sweden, in 2025, with €1.5 billion in equity, and Northvolt's $1.2 billion funding for expansion, highlight their substantial international backing.
In essence, Northvolt and H2 Green Steel's roles in elevating Sweden's position in the green tech funding landscape are pivotal, joining forces with other key players like Modvion, Volta Greentech, and Einride.