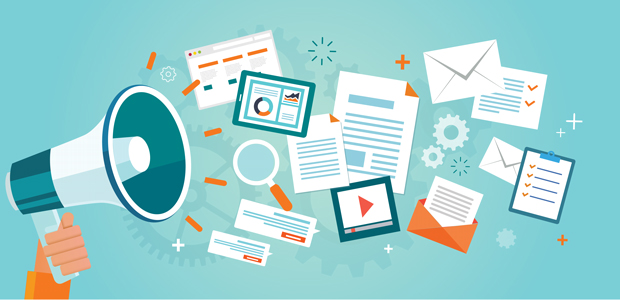 Sustainable Marketing: How to Tell your Story
'Sustainability' should be more than just a buzzword used in your brand narrative to help improve sales. Savvy entrepreneurs understand that environmental objectives are just as important as business and marketing goals and they should all work together seamlessly.
Here is an interesting statistic from Accenture Strategy. A global survey found that 62 percent of consumers want companies to take a stand on current and broadly relevant issues such as sustainability, transparency and fair employment practices. Companies that don't align with customer beliefs pay the price.
This highlights why it is so important that your marketing strategy aligns with the eco objectives of your company. Promoting sustainability is a great way to boost your brand, but you have to get it right and ensure you are marketing your 'greenness' in the correct way.
Whether your company is wholly environmental and provides a completely sustainable product or service, or your business is working towards green goals like updating to environmentally-friendly packaging, it is important that your customers know about it. You need to successfully demonstrate any environmental and socially responsible products, practices and values to attract and keep your customers and increase brand loyalty with the conscious consumer. One of the best marketing tools to do this successfully is through storytelling.
When considering sustainability, it is important to address the triple bottom line. Companies should not just focus on profit but also environmental and social concerns. The three P's - Planet, People, and Profit should be the long-term goal for responsible businesses. Whether marketing a specific product, a one-time event or the very essence of your brand is environmental, positioning your brand as being sustainable is key.
Using storytelling in your marketing strategy can really help to communicate green credentials to your customers. Whether it is through a newsletter, press release or social media posts, speaking directly to your customer is a must to increase brand awareness, sales and produce a positive 'environmentally aware' reputation.
Content that connects, interests and provides genuine value is immeasurable. Storytelling is a huge part of this. Creating compelling, creative and mindful content that converts should be a priority for all brands.
Telling your sustainable story is powerful and demonstrates your awareness of important issues affecting the world. Here are some pointers when telling your story to ensure your brand is always at the forefront of your consumers' minds and search queries.
1. Pull in the Punters with a Strong Headline
Craft a captivating headline to stand out and capture your reader, listener or viewer's attention. Let them see straight away that you are environmentally aware. Headlines, after all, are the first thing we see. So it's vital they offer something imaginative and appealing. 
When it comes to creating your headline, think about ideas, reasons, secrets and facts. Tell and teach your reader something new, useful or surprising. Keep your headline succinct and be specific to grab their attention. 
2. Keep them Hooked
In marketing, there is a 3-second rule of content. Beyond the headline, you've got three seconds to impress. It is therefore really important to use the time wisely. Craft an interesting first sentence that naturally follows your headline and leads on to your first point.
Three seconds is all you've got to grab your reader's attention. Create a hook that introduces your sustainable story and catches their attention enough that they want to read on.
3. Create For Your Audience
Who are you writing your content for? What information do they search for? What style, tone and voice do they engage with? Your target audience forms the basis of all your content writing, so it's crucial you know who they are. Are they environmental experts who know everything about eco issues and will only buy green? Or are they those looking to make some kind of green contribution, although it is not at the forefront of all they do. Understand your target and how to speak to them in their language.
4. Research Your Content Topic
Research is an integral part of the writing process. Do you want to appear lazy and turn your readers off? Or become a thought leader in your field? As they say, the devil is in the detail so it is important that you are on point and know your stuff and crucially are completely transparent in your messaging. A prime example of this is when McDonalds first introduced 'eco-friendly' paper straws that, in actual fact, could not be recycled.  Know the facts, know your story and get right into the crux of your expertise, experience and business landscape. Find out what thought leaders, reliable organisations and expert influencers are saying about your industry, your audience's interests and their core values. 
What are the key trends? What is influencing these? What does your target audience care about? What do they need to solve their problems and answer their needs? 
You can show how your brand aligns with your consumers' green values, tell your story authentically and transparently, and indicate how your products and/or services meets their needs—through high-quality content.
5. Tell Your Story 
Transparency and authenticity lead in storytelling. It can be scary and seem alien to what we've become used to in traditional business lingo. But it's what helps you stand out from the crowd, build communities and get noticed. Be bold and fearless with what you say. Dare to speak with your honest and open voice.
Get creative too. Create with originality and quality. What makes you different? Why are you standing tall when it comes to sustainable issues? What makes people want to read and hear what you've got to say? What you've got to say is important— your experiences, talents, knowledge and skills are unique. Fill your content with those. 
6. Optimise Your Content
In the digital age, we're often crafting content for people who are consuming, reading and absorbing our stories online. Optimise your online content to make sure it's found and seen. 
Think clear sentences and paragraphs, keywords and visual elements like bullet points and quotes. Use search engine optimisation (SEO) techniques, best practices and content strategies to maximise its appeal. 
7. Edit Before You Post
Editing is a vital part of the entire content creation process. Let editing be part of your content creation plan. It's a necessary part of the process, after all. Just as much as forming your hook, carrying out your research and crafting great content is. 
Editing is the final flourish, the cherry on top of the cake. Consider leaving time between writing your draft and editing it and fresh eyes will see more. We find all types of new ideas and better revisions when we've given it time to bed in and breathe. 
Start your Sustainable Marketing Today
Getting your green message across through sustainable marketing is a powerful strategy. If you need help to integrate sustainable marketing into your business, visit Lion Spirit Media and Roaring Content who have the expertise and understanding to ensure your green marketing goals are met.