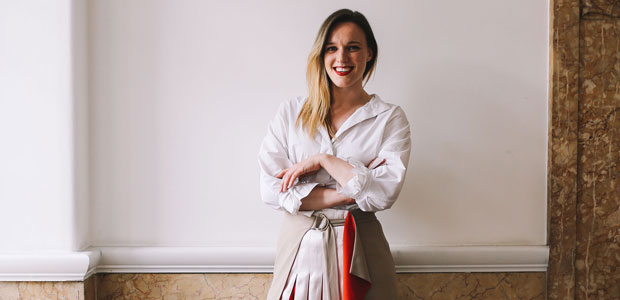 Sustainable fashion app expands across UK & Ireland
Sustainable fashion app, Nuw has announced the expansion of its services across the UK and Ireland to empower people to reduce their environmental impact of fashion, and give love to the clothes that already exist in our own wardrobes.
Previously only available in London, Dublin and Cambridge, the expanded offering allows even more people to borrow, share and swap clothes in their area for a small subscription fee. Instead of buying new garments for each event or paying a huge amount to rent out incredible pieces, members can borrow and swap as much as they like of high-end to high street clothes for every occasion. 
Since Nuw's official launch on the app store in January 2020, they have already celebrated 4,000 users and have seen designer labels such Reformation, Preen, Rejina Pyo and Rixo being shared on the platform, alongside stand-out highstreet pieces. Nuw's joint ownership model has proved particularly popular with the younger generation, with 75% of 16-24 year olds in the UK saying  they have swapped fashion items with friends or family in the last year, and that would be interested in continuing to do so.
To support its rapid growth, the sustainable fashion champions are now seeking a £115k investment on equity crowdfunding platform, Seedrs.
This latest funding follows their pre-seed round backed by Sustainable Ventures, Bethnal Green Ventures and numerous angel investors. Nuw have also received support from London Fashion Fund.
Co-founded following a trip to India in 2013, Nuw Co-founder and CEO, Aisling Byrne, saw first-hand the devastating social and environmental impacts of fast fashion. Angry and frustrated at the harm the fashion industry was causing, she decided to step away from high street stores determined to make a change. Working off the basis that a style of sharing clothes already existed amongst friends, Nuw took this concept online to give much more options to many more people.
Since its first successful trial run at Trinity College's Dublin's annual ball in 2017, Nuw has seen 1,000 borrows and swaps in total, with each item shared offsetting at least 25% of the resources that would have been used in the production of a new item. Nuw's latest partnership with  Lost Stock aims to give landfill-destined products a new home, while the recently released 'permanent swap' feature, allows members to consciously uncouple with their pieces and in return find a garment for keeps. 
Aisling Byrne, Founder and CEO at Nuw said: "The expansion of our offering across the UK and Ireland is a huge milestone in our quest to become a global sustainable fashion platform. As we see more and more people wanting to get involved with Nuw each year, we're proud to be part of the new future of fashion - one that looks out for bargains while helping the planet. Nuw's success is driven by our brilliant community who share their wardrobes - so now we'd like to welcome new and existing customers to join us on our crowdfunding campaign as we build for a more sustainable future."