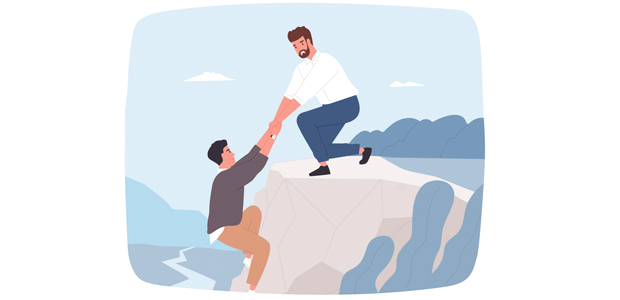 A survival guide for business owners and entrepreneurs
Found & Flourish is a female founders and aspiring entrepreneurs online membership, media & events platform. We have over 10,000 women within our network and run on average 40 events a year. Our mission is to empower women in business to launch, grow and scale their dream businesses. We also provide services, resources and community to support the women at every stage of their entrepreneurial journey.
Because of the nature of what we do, when the news of Covid-19 hit, we had to pivot fast. We had events planned and multiple projects underway so the first first thing was to communicate with our community. We informed them of what was going to change, we asked them what they needed and we provided a range of free online workshops covering multiple topics from legal, money, resilience, overwhelm and embracing video online. 
Since then we've been learning what our community needs during this time and have worked tirelessly to ensure they feel supported. Our ongoing aim is to cut through the noise, rather than adding to it.
Community and connection is at the core of everything we do and now more than ever, contact is vital for our mental health. So we also launched our virtual weekly meet-ups as a spin off from our popular monthly Hugs & Brunch meet-ups. We meet up online, take it in turns to go around the "table" and introduce ourselves before diving in to a specific topic of concern or challenge we're facing during this time, as you can imagine there are a lot of them right now and we are all in the same boat so the feeling of unity is incredibly comforting.
For business owners looking to adapt during this time, here are my top three tips:
Redesign your business model 
Here is where you ask yourself how can you innovate and be creative when it comes to redesigning your business model to get through these times. Have you visited your values recently? Why do you do what you do? Start with that and assess what isn't important and where you can reduce your efforts. What key things can you stop doing and which areas do you need to really focus on? Essentially, where can you cut back on time consuming tasks to free you up more time to serve your customers/clients allowing you to make money.
Remembering why you do what you do (and who you do it for) is key here. It will be what leads you forward as you adapt your business whether it's pivoting online or simply cutting back on certain commitments during this time. If you can check in with your core values regularly, you will find yourself making decisions not from a place of fear but clarity, which should help you feel calm and collected as you navigate these uncertain times. 
Manage expectations and communicate
This applies to your clients, your team and yourself. We have a tendency to over commit during a time of crisis, we want to help, be useful and make sure everyone knows we are ready to manage whatever life (or Covid-19) throws at us. However, this is dangerous because it also sets us up for failure and/or burnout.  
By managing the expectations of those around you and communicating what's going on, they will feel reassured and you will be able to maintain some control of a situation which, let's face it, is completely out of our control.
Listen 
Listen to what your clients, customers and team need from you during this time. If they're not telling you, ask them. How can you and your business create value for others? What problems are they facing right now? What solutions can you provide them? And how can you serve your wider community based on the fears and concerns they have right now? We all have something to offer, even during a time that is totally alien to us all.
We are all navigating a new space for the first time and as we start to listen to what people need, we realise ways in which we can all be helpful. Listen to what the problems are, identify what you can offer that would be of value and then show up, having listened, being able to provide solutions you know will create positive change.
My final thought would be to take it slow, ignore the noise and go at your own pace, remember this is a marathon not a race.
Business is tough business, we're right here with you.