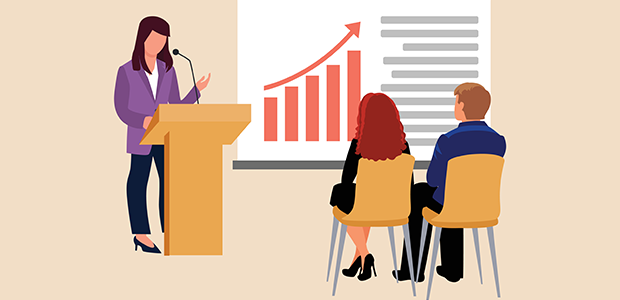 Survey finds gender funding gap
Pink Salt Ventures, the UK venture capital firm solely focused on funding female founders, announces the results of a survey of its founder community - which reveals startling new data and attitudes about how male and female founders are treated by investors - and the consequences.
The survey of 90 female founders, was conducted in partnership with Pink Salt Ventures' advisor - Dr Dana Kanze – an expert on gender bias in venture capital, whose TED talk on the real reasons female founders receive inadequate funding - has over two million views.
Pink Salt Ventures is committed to closing the gender funding gap. The firm invests in early-stage companies with female founders, and believes this should be normalized and institutionalised in the venture capital industry.
Survey highlights
97% of respondents agree there is a fundamental difference in how investors treat male and female founders

83% cite the lack of female decision-makers as the largest barrier to funding

 (impact most concentrated in post-seed stage fund raises)

76% believe there is a lack of awareness of what a VC-backable business is

82% are first-time (female) founders. Only 18% are serial entrepreneurs

 (o

f the serial entrepreneurs, 88% started with a team, while only 58% of first-time founders did)
The survey complements conclusions recently reached by the Harvard Business Review that female founders are two times less likely to secure post-seed funding than males; and data from Pitchbook that female founders raise less capital at lower valuations and exit their businesses quicker, proving they can do as much as their male peers - with less.
The findings, and the actions required, were echoed by leading female, and male, entrepreneurs.
Samira Ann Qassim, Co-Founder and Partner at Pink Salt Ventures, said: "Our survey's results are clear: a fundamental gender funding gap exists, which is to the detriment of female founders looking to scale their firms; the next generation of female business leaders they would ideally inspire and reinvest in; and investors generally - whose gender bias leads to missed opportunities in investible businesses. This is a wake-up call for investors to take action to ensure female founders have the same opportunities as males."
Saloni Bhojwani, Co-Founder and Partner at Pink Salt Ventures, commented: "There is a huge opportunity to drive growth in the industry by backing underfunded talent. Generationally speaking, the pipeline of female entrepreneurial talent only continues to grow, and our research shows what the ecosystem needs and is asking for: more dedicated capital, networks and access to scale their companies."
Dr Dana Kanze, Associate Professor of Organisational Behaviour at London Business School, stated: "These rich insights show the urgent need for investor-side, rather than founder-side, reform. Female founders are clamouring for this, and are badly in need of VC funds allowing for cold introductions, plus access to non-financial resources and specific guidance at a time when they are too early for consideration.
"Moreover, until female founders receive the funds they need at the valuations they deserve, they won't participate in the liquidity events that can enable them to become serial entrepreneurs and investors themselves."
Tamara Hill-Norton, founder of Sweaty Betty, said: "LPs can get more female founders funded by having a gender focus in their investments. I invested in Pink Salt Ventures because it is the first and only fund I know of in the UK - to have that gender lens focus - solely on female-led businesses."
Bryan Meehan, Executive Chairman at Blue Bottle Coffee and an LP in Pink Salt Ventures, commented: "It is time the global VC industry wakes up to its inherent blind spot in funding females and people of colour."
Pink Salt Ventures believes driving growth in the venture capital industry is a lucrative opportunity, requiring both mission-driven early-stage investors dedicated to the female founder community, and later stage generalist investors: men, women and everyone in between looking beyond the face of things to business fundamentals.