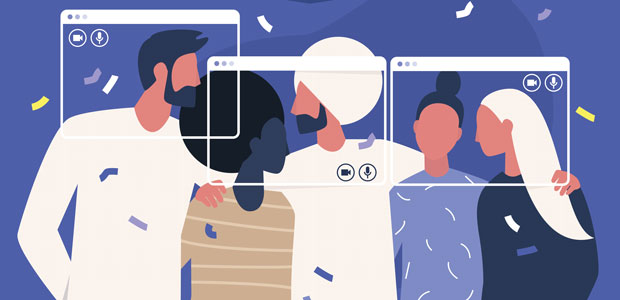 Supporting London's underrepresented tech founders
An organisation supporting underrepresented Founders in London and connecting them with opportunities in tech called OneTech has launched a new Founders stories campaign to show the face of startups, and has shared an update on the work achieved by the programme since it began. 
OneTech launched in October 2018 with the support of JPMorgan Chase, is on a mission to change the face of startups. It has expanded with funding from the Mayor's Digital Talent Programme, which spotlights young entrepreneurs, and from South London Innovation Corridor, which support residents of four South London boroughs - Lambeth, Lewisham, Southwark and Wandsworth. 
OneTech has launched a nine-week campaign which will culminate at London Tech Week. A weekly spotlight will share the story of an underrepresented tech Founder to inspire more people to pursue entrepreneurship and work within the tech industry. But the stories also challenge the idea of who a Founder is, going to the core of why OneTech exists. 
Emma Obanye, Entrepreneur-in-Residence for OneTech, commented: "Changing the face of startups goes to the very core of the OneTech mission. Only 15% of the digital workforce are from a BAME background. Women make up just 19% of the digital workforce, and for every £1 invested into a male-founded company, one penny will be invested in a female Founder.
"There are a lot of issues that have to be tackled at the same time to move things forward. OneTech has been working hard to not only support its immediate community and provide opportunity, but we've been taking steps with organisations to make a real difference at a higher level. We're leading by example."
Obanye continued: "This campaign and the stories of these Founders will go a long way to championing the change we want to see and providing the role models our community needs to see."
OneTech provides support to underrepresented Founders through events, direct support, mentoring, investment brokerage, hackathons and pre-accelerators, and free workspace.
In addition, the organisation works to make changes with decision makers through its Founder stories series, training for changemakers, diversity research, diversity standards for VCs and action plans for accelerators. 
To date:
600 people and 160 businesses have received support through a OneTech project 

Of those people, women made up 49% and BAME 68%

As of December 2019, OneTech startups have raised £12.6m and created 126 jobs

25 one-off events delivered by the OneTech team with partners such as UKBlackTech, YSYS, FounderVine and Purposeful Products.

9 Multi-Day Programmes, Pre-Accelerators and Founder Weekends delivered through The Accelerator Network, YSYS and FounderVine
With a far-reaching network of Investors, Venture Capitalists and Subject Matter Experts, the support ranges from very early business fundamentals to preparing for, or increasing investment and growth.  
Beyond working with the OneTech Community, the organisation has also:
Delivered diversity and inclusion (D&I) training to 16 senior 'agents of change' in tech

Is conducting a longitudinal study to track and attribute change with Loughborough University, London. 

Published 'Venturing into Diversity', in partnership with Diversity VC to highlight the lack of diversity in the investment community and to develop tools to address it. 

Supported 12 Accelerators with Diversity Action Plans.
In September 2020, with Diversity VC, OneTech will launch Diversity Standards for VCs.