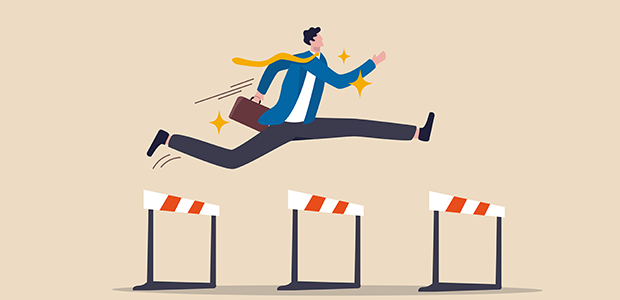 Submissions open for inaugural Xero Beautiful Business Fund
Xero, the global small business platform, has opened applications for its inaugural Xero Beautiful Business Fund, designed to celebrate small businesses and help accelerate their growth. The initiative is now open for submissions with more than £360,000 in funding available globally.
The Xero Beautiful Business Fund is open to Xero small business customers in the UK as well as Australia, Canada (excluding Quebec), New Zealand, Singapore, South Africa, and the US. There will be four UK winners across four categories with each receiving £10,000, and an additional £25,000 available in each category, should a UK winner receive a global prize.
UK winners will be determined by a judging panel of industry leaders including, Pam Phillips, founder of accounting firm De Jong Phillips; Aneisha Soobroyen, CEO of pet food brand Scrumbles (a Sunday Times 100 fastest growing company); Elliot Coad, CEO of Ecologi, a small business sustainability platform; Alex von Schirmeister, Xero EMEA Managing Director and Xero employee judge Flaka Jasari. 
Alex von Schirmeister, EMEA Managing Director, Xero, said: "I'm constantly in awe of the UK's small business community. These businesses are facing significant challenges, but many still manage to innovate, grow and support our wider economy. We hope the Xero Beautiful Business Fund will give small businesses the opportunity to invest in their future and I look forward to seeing the stories from this amazing community."  
There are low barriers to entry, and to apply, Xero small business customers will need to submit a 90-second pitch video and complete a brief written form for as many categories as they would like to enter: 
Innovating for sustainability: for small businesses who want to take the next step on their sustainability journey. For example, it could be to move to sustainable packaging, implement energy-efficient equipment or carbon neutral transport.

Trailblazing with technology: for small businesses seeking to innovate. This could include digitalising parts of their operations or integrating new emerging technologies.

Strengthening community connection: for small businesses or non-profits who strive to give back to their communities. It could be to contribute to philanthropy, social good, or make an impact on the community in a meaningful way.

Upskilling for the future: for small businesses seeking to support training and development for themselves or their employees. 
A total of 28 regional winners, one from each region for each category, will be determined by regional judging panels before being put forward to the global judging panel to select the global winner for each of the four categories. The global judging panel for the inaugural Xero Beautiful Business Fund includes: Laurie McCabe, Co-Founder and Partner, SMB Group; Becca McClure, Transformation Director, BDO Global; Jeanne Grosser, Global Head of Partnerships, Stripe; and John Hummelstad, Locatrix CEO; Sukhinder Singh Cassidy, Xero CEO; and Nigel Piper, Xero Executive General Manager, Customer Experience.
Each submission should be future-focused and detail how the funding would benefit the small business.