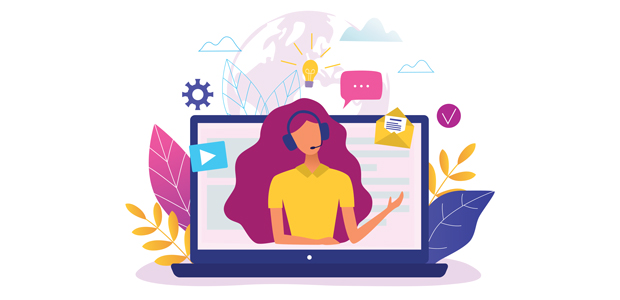 From student to founder: The creation of Remote Bob
Coming from a small, picturesque town of Šibenik on the Croatian Adriatic coast, I was born at a very uncertain time, during the breakup of Yugoslavia and Croatian war for independence. Despite growing up in a traditional conservative family still chained by their outdated values on work ethics and employment, I knew I was destined for great things, and was always innovative, daring, and adventurous, vigorously believing that only the sky is my limit. 
After watching one of those 'Wall Street movies', I promised myself one day, this will be me. I have no idea how, but I will make it happen.
Becoming a successful female entrepreneur might sound like a common life goal in London or the UK as a whole. However, in Croatia, a country struck by poverty and riddled in corruption, where an average worker makes around £3 per hour, high achieving aspirations aren't often pursued. Most people, especially from towns like Šibenik, end up stuck in hospitality, retail, or manual labour industries their entire lives. Therefore, for someone, especially a young woman, having high ambitions and taking that leap of fate almost seems like flying to Mars.
First and second business ventures
I started my first business when I was only seventeen years old. At that time, I was living alone, juggling several jobs to make the ends meet, and there was nothing I didn't do, everything from babysitting, baking cakes, bartending to selling ice cream. One of my work colleagues got a job as the brand manager for Coca-Cola, and immediately panicked because there wasn't a single event management company in Šibenik or the even the entire county.
This is where my entrepreneurial killer instinct kicked in, as I volunteered to help organise a few events which have proven to be an absolute success. From here I was then offered an opportunity to organise a few more events like fashion shows, festivals, and various business promotions. That time was still an era of humongous phone bills, so I created a Facebook account to save up and grow her business.  
May came around and a lot of big brands from Zagreb and other parts of Croatia were trying to organise summer events in Šibenik and its surrounding area. In only one week, I managed to book over 200 various events for the upcoming three months, I also managed to recruit over sixty promotors and contractors in only one year. All this success was accompanied by significant media attention in Croatia due to my very young age and entrepreneurial victories. 
At the same time, I was still going to school and attending an accounting course. I also opened a small restaurant that unfortunately failed. After experiencing burn out due to my move to another city for university I decided to sell my event management business.
At university, I studied sociology and communication science, simultaneously worked in various roles in market research, marketing, business development and the office for clinical trials. All of this hard work paid off and I earned a scholarship for an executive MBA at the Cotrugli business school in Zagreb.
Off to the UK
An IT company, MIB SIS hired me to launch a small travel agency on their behalf in the UK. I visited hundreds of travel agencies in London trying to persuade them to commit to send groups of tourists to Croatia. None of them showed any interest – they were mostly saying that they want to work with bigger, and established brands, or that they are not interested in Croatia as a travel destination.
I always saw myself as an innovative problem solver, so I started approaching organisers of wine tasting tours, and convinced them to sign contracts. We finished that project with six new partners that were excited about sending tourist to wine tours in Croatia.
Now she's talking
Attending a lot of networking events in London, when it came to being asked to speak on stage, I was giving feedback on startups who were pitching during the event, and from here landed a lot of consulting projects and interim management gigs. I also decided to specialise in guiding a startup from an idea to securing the first ten clients.
I have worked with various small startups from predictive analytics tool Collectivise, AI marketing software DataSine, SW Clinics hospital from Harley Street, BlockSafeCrypto blockchain project, Mayantu organic cosmetics, Doxa tutors from Oxford, and tech funeral company Beyond. I have also worked with much bigger organisations such as charity Resource for London, or edtech big brand Allen Career Institute with over $240m of annual revenue. Since working on global projects, I have been between Croatia, UK, Dubai, and India.
Third time's a charm
During this work with many business founders, I have realised that most of them understand the necessary steps needed to scale their bushiness but simply lack the time and human resources to do so efficiently. They would often get caught up in mundane daily operations vesting time and energy and forgetting about the long-term business vision. I often suggest hiring VAs and delegating these tasks to them. However, it was soon apparent that there was a dire shortage of high-quality VA service providers. 
The entrepreneur in me has turned this obstacle into an opportunity, and I have founded a virtual assistant hub called Remote Bob app. From here I then designed an eLearning system that would facilitate new VA potential. The programme teaches everything a VA needs to know to support a growing startup. From seeking speaking gigs, finding opportunities, and applying startups for accelerators, administrative task, writing proposals, issuing invoices and SEO blog mechanics to various social media management and marketing tools and strategies.
So far, I have been growing Remote Bob organically. With the first market testing year finishing with £30k, and an increase to £100k in the second year. We are currently preparing to start scaling the business and raise additional funding. The next goal is to transform Remote Bob into a unicorn company and make it to the famous Forbes 30 under 30 list. Being only 27, I still have a few years up her sleeve, but honestly… why wait?