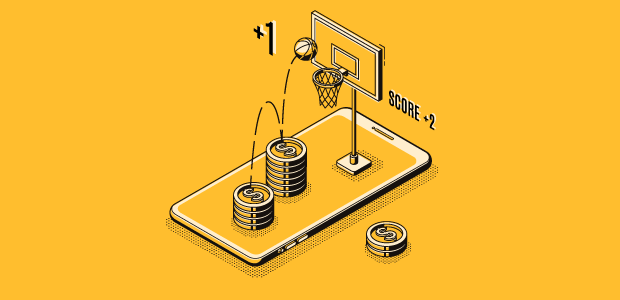 From student to CEO of a multi-million pound company
A self-made entrepreneur, starting his business from his room at University of Leeds while studying Cinema and Photography, Sam Stoffel is now the founder and CEO of matched betting platform, Profit Accumulator – a multi-million pound technology business. We spoke to Stoffel to learn more about his route from student to CEO.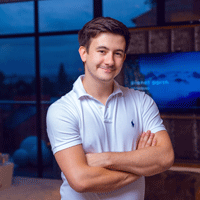 Tell us the origin story for the company – what inspired the idea?
I was a student looking for ways to make some extra money, and came across the concept of matched betting on Martin Lewis's consumer finance website, MoneySavingExpert.com. It was incredibly complicated and long-winded though, so I knew there was an opportunity to simplify it - which is all I did. I made Matched Betting accessible to anyone by breaking it down step by step, creating software to facilitate it, and then making a subscription service platform for people to easily access and use.
Profit Accumulator is a matched betting platform, can you talk about how it differentiates from other betting platforms on the market?
Profit Accumulator is the most popular Matched Betting platform, having served more than 100,000 customers since it started. We post more free bet offers than any other site, meaning our members can make more money with us than they can anywhere else. Also new and experienced members alike benefit from a wealth of specialist knowledge thanks to our large community.
What technology supports the 'Matched Betting' feature of the platform?
We have a bespoke software suite that is essential for matched betting. The flagship is our odds comparison software that finds suitable bets for our users for matched betting, by analysing millions of rows of data. We have custom calculators for all kinds of purposes, horse racing software, accumulator calculators and much more.
Why is it that you think that Profit Accumulator has become so successful? Tell us about the product-market fit.
For those in the know, matched betting has always been as a way to make easy money Unfortunately the barrier to entry was too high for busy people because it was too complicated and time consuming. Profit Accumulator removed those barriers by making it far easier to understand and far quicker to do. We then pursued an aggressive marketing strategy and offered a highly successful affiliate program, meaning referrals became our biggest source of acquisition.
The platform has over 100,000 paid members – can you share your advice for other start-ups looking to build large-scale communities around their product?
Use social media to market your company! We initially leveraged social media to build our community and had great success with it. For example we had a Facebook group restricted to our members that made it easier for them to regularly engage with one another, and it made referrals even easier. We also have a dedicated team that actively engage with our community members to offer them value and support.
Within a short space of time, you have rocketed from student to CEO of a multi-million pound technology company. Can you talk us through how you funded the company? (i.e. crowdfunding, investors, equity crowdfunding, loans, etc)
I self-funded the company using savings. The startup costs were very low and I also learnt some basic coding skills myself to get things started. I set aside a small budget for marketing and scaled up as things began to take off.
Within two years you scaled the business to seven figures, can you share how you achieved such fast growth?
A solid product with an irresistible value proposition and a generous affiliate programme encouraging as many referrals as possible!
To have achieved such success within a short time-frame might be perceived as overwhelming, how have you managed this success personally?
Funnily enough it hasn't felt overwhelming, but I've definitely learned a lot along the way, and there's a lot that I'd do differently if I could do it again. My best advice for people taking their first steps onto the entrepreneurial ladder is to constantly set new goals for yourself and always want to achieve more. This approach ensures that each new day is a challenge for me to get excited about!
Sam Stoffel is the Founder and CEO of the UK's most popular Matched Betting platform, Profit Accumulator.  Authoritative and Influential within the Matched Betting sector, Profit Accumulator is now a multi-million-pound turnover empire, built on sophisticated technology and driven by Stoffel's clear trajectory for growth.