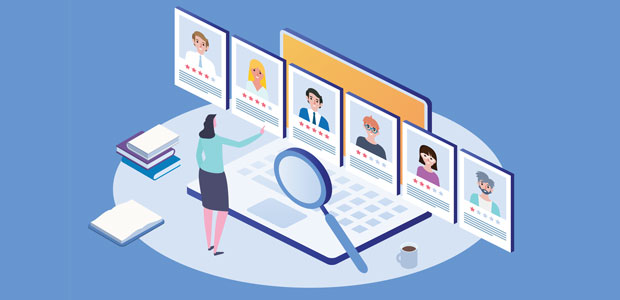 Struggling to recruit? Your hiring process could be to blame
The pressure on firms struggling to hire staff is at an all-time high. According to the latest ONS labour market statistics released in May (2022), for the first time since records began, there are fewer unemployed people than job vacancies. Businesses say they are willing to pay more for the right individuals, but finding suitable people to employ seems like an impossible task. Faced with such challenges, how can startups increase their chances of securing the talent they desperately need to grow? 
Evidently, providing a competitive salary and benefits package improves your ability to attract the best candidates. Offering the hybrid working arrangements today's job seekers want and expect is also vital. However, this alone is not enough. You also need to ensure that your hiring process is up to scratch. Otherwise, you may find yourself 'ghosted' by the perfect candidate. Seventy-six percent of Brits admit that they have given an employer or potential employer the cold shoulder in the past 18 months, which includes failing to show up for an interview or not turning up on their first day without explanation. So, what steps can you take to avoid such pitfalls and secure the perfect hire? 
Provide timely, transparent feedback
In today's highly competitive market, when applicants have more choices than ever before, employers need to up their game. Any delay or communication breakdown in the recruitment process gives candidates time to cast their net wider. So, set clear expectations from the start by outlining your interview process and timeline and provide regular updates to let candidates know where they stand.
Also, extend the same courtesy and transparency to unsuccessful applicants as you do to your preferred candidates. Being honest about why they weren't suitable for the role will help them as they continue their job search. Also, if they have a positive experience, they are more likely to recommend you to other potential candidates (and customers) or reapply to your company in the future. 
Move quickly 
When you do find the perfect candidate, move quickly and make them an offer before they have an opportunity to shop around. 
That said, someone accepting your offer isn't a cast-iron guarantee. People can and do change their minds, and the period between a candidate saying yes and joining your company is when the doubt and nerves can creep in. Have I made the right decision? Will I fit in? Would I be better off staying in my current job? 
Allay their concerns by maintaining regular contact, supporting the candidate through their resignation and notice period, and keeping them engaged until they start their new role.
Build rapport
Building a relationship with candidates helps you better understand their skills and suitability for the role, and it helps them feel more invested in the hiring process (and your business). It can be hard to forge a personal connection via video interview, so make a point of meeting would-be hires in person. Introducing them to a cross-section of your team is a great way to build rapport and enables you both to see how they could fit in. It's also an opportunity to sell your company and what it is really like to work there.
Sell a career
Another way to elevate your job discussion with potential hires is to outline the professional development opportunities they can expect at your company. Many people feel that their careers have stalled during the pandemic, and as much as they prize hybrid working, they are worried that it could affect their opportunities to learn and develop. Outlining the training you offer will help candidates see you as a long-term option - somewhere they can learn new skills and climb the career ladder.
Deliver a positive candidate experience
Job seekers aren't only looking for a role that offers them an opportunity to grow and progress. An employer who shares their values, a competitive compensation package, and the ability to work in the way that suits them best are also high on their wish list.
However, if your hiring process falls short, you may never get to the all-important negotiation stage. The key is to be communicative and decisive and provide a first-rate candidate experience. The recruitment process offers an insight into your business and the employee experience candidates can expect if they join, so make sure it shows you in the best light.