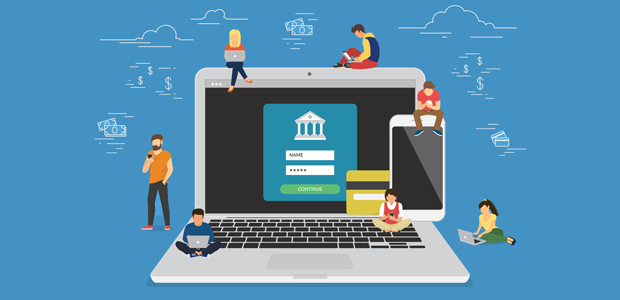 Startups turn to online banks and startup funds
As high street lenders back down amidst the COVID crisis, more and more startups are turning to online banks and startups funds. We caught up with Jeb Buckler, CEO and Founder of Startups Giants on the current situation. 
Traditional high street lenders shying away from starting new bank accounts for startups amidst the covid crisis are simply pushing business towards the online banking apps. Fuelled by concerns over future covid loan scams, high street lenders are more sceptical than ever.
Whilst the high street banks are consumed by risk does this come at the worst time?
Jeb Buckler, CEO and Founder of Startup Giants said: "I can see where the high street lenders are coming from with risk assessments, however, as it's been well documented in the press, their concern for fund release has stemmed from the vast amount of covid fraud, so perhaps the safest way for new entrepreneurs looking to bring their ideas to life at this time is either via a route where the high street lender can see a large ltd company or PLC backing the concept to potentially mitigate their fears of risk.
"The Government backed Bounce Back Loan have strict criteria to be adhered to, one of the elements of which states that the applicant must prove that their 'UK based business has been negatively impacted by coronavirus'. Naturally a brand new startup business requiring a bank account is unlikely to be able to demonstrate that they've been negatively impacted by Covid-19 if they haven't even traded yet.
"There are always opportunities within chaos. During the past six months we've witnessed companies pivoting and adapting to the changes needed. Some positively and others needing to start afresh. With unemployment on the rise surely now is the time to support people's ideas and move forwards productively."
The high street banks have unwittingly given the internet banking world the best opportunity to shine and grow
One of the wins a high street bank had over pure internet banking was of course the ability to accept and process cash payments. Now with anti-virus rules and zero cash transactions allowed in most public places, contactless, phone and card payments are now king.
Starling bank has taken on thousands of new business accounts, as has Monzo and Revolut. Their integrated apps and SaaS combining with their revised UX is obviously hitting the right note for choice, seconds to effect change on an app instead of joining a queue outside traditional high street banks.
What is the reality of the process?
Startup Giants put this theory to the test and opened a bank account with Revolut within fifteen minutes on a Sunday and received approval thirty minutes later.
Naturally these are subject to the relevant terms and conditions and criteria being met however the speed and ease is exactly what startups need.
"Whilst covid can be blamed for disruption, it should not stand in the way of good ideas and entrepreneurialism coming to life.
"Every loan facility, regardless of covid requires an application process and is approved or denied on its own merits. Covid should not really place any bearing on any bank's processes of due diligence for funding.
"I'm very glad that our startups can turn to the digital app world for answers where high street lenders are failing."
With the future of internet banking being driven by ease and the use of well designed apps, this is where the pre-existing online banks are going to win.