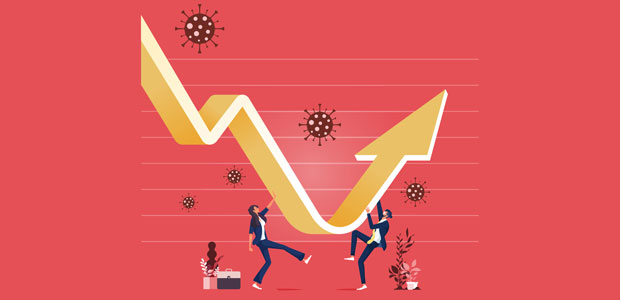 Startups must re-evaluate trading horizons to succeed post-COVID
A new study, commissioned by business bank Allica Bank, urges small businesses to re-evaluate their trading horizons, following the establishment of a clear link between overseas trade and SME performance.
The study analysed data from over 1,000 companies and ranked their success on a scale that evaluated factors including productivity, growth, consistency and outlook.
In the post-pandemic marketplace, businesses will be focusing on recovery plans and survival, but COVID-19 has proved it is more critical than ever to plan for the future. Overseas trade may seem counter-intuitive at a time when personal travel is limited, but with the rise in ecommerce and dramatic shift in people's lifestyles during lockdown, small businesses need no longer be confined by geography.
The study found that among Britain's strongest performing SMEs, 34% ranked overseas trade as their greatest driver of success. This finding was further compounded by the fact that two thirds (65%) of the top performing SMEs were trading abroad, versus just 40% of the worst performing businesses.
Beyond international expansion, the report also highlighted that many small businesses could benefit from a domestic expansion of their consumer base, citing the value of a good website and active social media presence in reaching customers beyond their immediate post code.
Chris Weller, Chief Commercial Officer, Allica Bank, said: "Expansion may seem an expensive, daunting prospect and while there is of course risk and expense, think about how you can leverage what your business already has to help it expand. Do you have a strong brand reputation that would resonate in neighbouring regions? Are your existing premises large enough to be used in new and additional ways? And do you have any existing relationships where, upon review, you could cut out the middleperson and take on more of the value chain? Expansion will be different for all small and medium-sized businesses, but there will always be opportunities to take advantage of, too.
"In times of uncertainty, having multiple sources of revenue can be the difference between continuing to trade, and not. Between survival, and closure. There is no better way to futureproof your business, than to conquer new markets."
Allica Bank's SME Guide to Success identified six 'rules to success' that were more likely to be displayed by top-performing SMEs compared to their counterparts. The full report contains a wealth of additional data and insight into each of these topics.
As part of its mission to empower small businesses, Allica Bank is making the findings freely available and running a series of free online workshops with relevant partner organisations for businesses to attend.