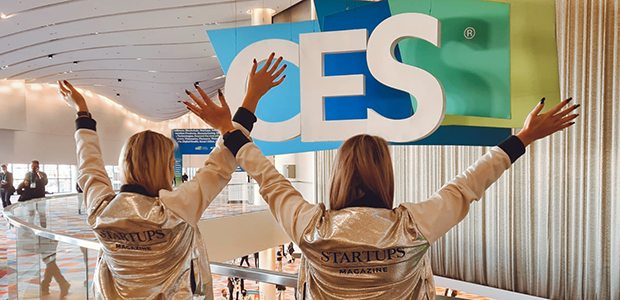 Startups Magazine will be back in action at CES 2023
CES 2023 will take place in Las Vegas on January 5-8th and Startups Magazine is excited to once again be exhibiting in Eureka Park alongside innovators from across the globe.
The Consumer Technology Association (CTA) believes that CES 2023 will likely be the largest in-person, audited business event to take place in the US since early 2020. The show footprint is on track to grow more than 40% larger than CES 2022.  
"People are excited to head back to Las Vegas for CES 2023, and it will rock," said Gary Shapiro, President and CEO, CTA. "We are optimistic we can hit our attendance goal of 100,000, which would make it the largest independently-audited post-pandemic tech event. This year's show will feature keynotes from tech visionaries and the opportunity to see and touch the tech that's shaking up industries and changing our lives for the better."
CES 2023 will shine a spotlight on how technology helps people tackle the world's most pressing problems. Human Security for All will be a theme throughout the show, from conference programming to keynotes highlighting innovation and products improving the lives of people around the world.
CES is one of the most influential startup events worldwide and the Eureka Park section is where future-forward products are debuted, partnerships are forged, and investments are made.
The show brings together startup founders and some of the most influential investors and corporations in the world for curated, one-to-one matchmaking events.
Investors come to Eureka Park to find their next unicorn. Corporations come to look for partnerships and acquisitions.
Startups Magazine will once again be exhibiting in Eureka Park, right in the heart of the innovation.
Come and visit us at Booth 60510 to claim your free print copy of our startups Survival Guide – sponsored by Digi-Key, the Survival Guide will give you in depth advice and information from some of the industry's leading experts.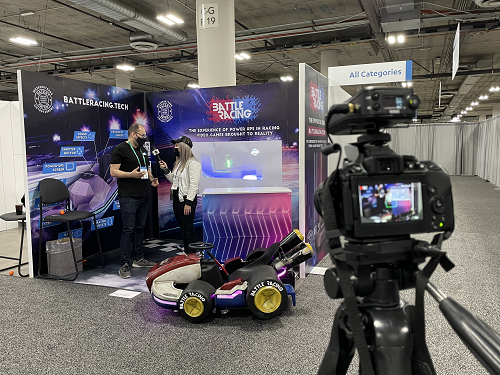 Also, look out for the team in their matching silver jackets! We will be wandering around, exploring new technology and interviewing various startups about their ideas!
Rachel Boswell, Marketing Executive, Startups Magazine said: "This is one of my favourite startup events, there's so much to see with the most innovative ideas all in one place from startups to established companies. There's something at every corner!"
Register for CES here: https://www.ces.tech/