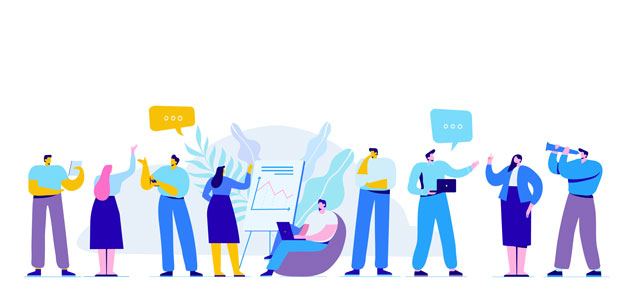 Startups and communications: Pride and Prejudice
You've got the idea, the business plan, the tech and - some of - the funding. You're working on your product, iterating features, fine tuning the customer service, revolutionising a sector's status quo. And you're moving fast, because of your ecosystem's need for speed. For most tech startups, those are the pillars they build a business on. But what's the value of these if no one is paying attention? And if what your offer is so complex and new that people don't understand it?
In order to solve the next decade's most pressing global challenges, startup innovation will be essential. But new product and services creation won't be enough. Without widespread understanding, buy-in, and consequent capital allocation in these breakthrough solutions, they won't have much impact.
Communications and marketing aren't just a fancy extra - they are essential to help ground-breaking technology build trust with employees, customers and investors. Especially now that global venture capital deals are crushing all records, putting a lot of pressure on startups to grow, differentiate, and deliver on the hype.
Over the past three years, I've spoken to over 100 startups, from pre-seed to pre-IPO. Whatever their size and focus, a recurring challenge comes up: they can struggle to get that bit right. They risk doing too little, too late; or out of pride they risk going too large, too early; or they can struggle to get the balance right between building their own team and using an agency.
I'm passionate about making communications a more central function in building successful startups, so here are the three top comms prejudices that I fight against, plus my tips how to overcome them.
Prejudice #1: Investing in communications shouldn't be a priority early on
Countless startups I meet use product building and seeking investment as reasons not to have spent time on comms before. However, both product and funding success depend on their ability to talk about what they do in a way that brings people on board. And that means nailing the communications bit first.
As Vojtech Horna, VP Communications at Index Ventures, put it, too many European startups underinvest in communications and wait too long to hire. Yet the correlation between investing early in comms and achieving successful growth is pretty clear. For instance, Wise's 25th employee was a comms hire and the company recently gave everyone a masterclass in triumphant IPOing. What3Words, one of our first Emerge clients, understood the power of telling stories from the start. They worked with us to communicate the huge potential of their technology, at a point where they only had one paying customer in Brazil. Fast forward five years later, W3W is a model for powerful tech communications and their tech is used in 193 countries.
Prejudice #2: Good PR is about getting media coverage
Some startups obsess about getting media coverage. They believe, sometimes rightly, that being in the FT or TechCrunch will bring them fame and success. It sure helps putting them on the map and boost their SEO. But it shouldn't be a goal in and of itself - what does this coverage aim to achieve? Is this the most impactful way of engaging with your community? If the goal is lead generation, would budget not be better spent on a smart piece of content that can be used online?
Asking those questions is important, because effective communications is about creating a genuine emotional connection and a trust relationship with the people you serve, both internally and externally. Monzo for instance, has done a great job of focusing on community building, tone of voice and transparent direct-to-consumer comms, in tandem with media engagement.
Prejudice #3: PR agencies aren't a long-term investment
Startups thinking about hiring an agency for the first time often come to us with the following ask: we need help sending out this press release and securing maximum media coverage for it. Though if we're being honest, no one needs an agency to send out a single press release. If what you need is someone to write up the news you secured a fundraise and pitch it to media, you can hire a good freelancer. Plus, there are ways to automate this coming to market fast - and both options are much more cost effective.
Startups should consider an agency when they need a diverse set of capabilities to build their reputation in different markets. When they need a true partner to accompany them in their growth journey. That's where deep media contacts, international strategic thinking, local market knowledge, editorial, social and creative ideation can come together to really support reputation building. 
You may not need all of it at the same time, and for that reason you should prioritise project-based models, especially at an early stage, to keep the work flexible and lean. But if you are going to invest time and money in briefing an agency as an extension of your team, you want to make sure they are empowered to make a difference to your business. And that they can do so across the full PR/communications spectrum while supporting your growth in the long term, on top of sending out your press releases occasionally.
In short: startups should start thinking about comms early, set aside pride-fuelled media aspirations to plan beyond traditional channels, and only invest in an agency for things their in-house team or a freelancer or a software couldn't do. Critically, they should always do so with as much of a broad range vision as possible. After all, it's a truth universally acknowledged that short term thinking can seriously hinder a startups' long term success.