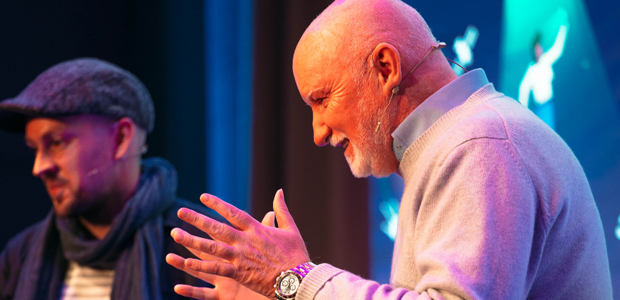 Startup Summit highlights opportunities for entrepreneurs in midst of crisis
Leading figures from the world of business gathered last week for Scotland's leading entrepreneurship event, Startup Summit. The event, which for the first time in its 9 year history took place online, saw over 1,000 attendees join virtually on 28th and 29th October.
Speakers from global brands like Twitter, Microsoft, BrewDog, GoDaddy and Depop discussed the key issues facing entrepreneurs today, with the ongoing COVID-19 pandemic, diversity and mental health among the key topics.

In their headline interview, BrewDog co-founder James Watt and Sir Tom Hunter acknowledged the current "incredibly tough" economic conditions, yet argued that there's "never been a better chance" for new businesses to disrupt the established order. They also stressed the crucial role that new businesses will play in our economic recovery, with Hunter adding "there's never been a more important time for entrepreneurs to come to the fore".

Others focussed on how the pandemic had led to important shifts in the business landscape, with Tide CEO Oliver Prill and GoDaddy's Irana Wasti noting the acceleration of the "2nd digital revolution" and the accompanying opportunities for entrepreneurs who could adapt quickest. Alice Zagury, CEO of French incubator The Family, pointed out that the pandemic - and the subsequent shift towards remote working -  was resulting in a breaking down of barriers around gender, ethnicity and location.

In a year in which the Black Lives Matter movement made headline news across the world, many other speakers touched on issues of diversity and inclusion in the business world. Managing Director of Microsoft for Startups, Amali de Alwis argued that in order to be successful and sustainable in the future, business leaders need to recruit diverse teams and have the correct skills and knowledge to lead them.

Bruce Walker, co-founder of event organisers FutureX, hailed the "hugely positive" outlook of the speakers at this year's event, he said: "In a terribly tough year for everyone, including many in the business world, it was truly inspiring to hear the optimism and entrepreneurial spirit of the speakers and attendees at Startup Summit. Entrepreneurs will play a crucial role in our economic recovery and we must seize this opportunity to build a better, fairer business world." 

Oliver Prill, Tide CEO said: "I am delighted that Tide was able to participate in Startup Summit this year, an event highlighting that there are opportunities for small businesses in the midst of this extremely challenging crisis. It can be easy to focus on the negatives in a time like this, particularly when faced with another national lockdown, but I hope that we were able to shed some light on the areas of opportunity, to help small business owners to look at where they may be able to find a way through, and maybe, come out stronger on the other side."