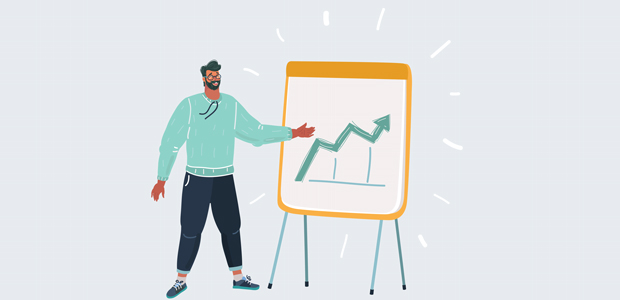 Startup success in 2020 and beyond
Jo White, Marketing Manager at customer relationship management software specialists Capsule, looks at the top sectors destined for startup success in 2020 and beyond. She explains how startups can leverage the latest technology to build lasting and meaningful personal relationships to deliver the excellence in customer experience needed to make it big.
Startup business - boom or bust?
It is staggering to think that there are around 660,000 new companies registered in the UK every year. That means 70 new businesses opening their actual or virtual doors every hour. There's a lot of entrepreneurs, innovators and risk takers out there. And a lot of lost sleep, blood, sweat and tears. But also excitement, pride and a sense of achievement like no other.
Britain is basking in startup success it seems. But what happens after the initial buzz and frenzy of customer intrigue and social media accolades wear off? What happens when the Great British weather comes along and rains on your parade? Or one of your influencers falls from grace? All out of your control but all have the ability to control the destiny of your business.
It's a well-known fact that 60% of new businesses go under within three years, and that 20% will close their doors or sites within just 12 months.
But it's certainly not all doom and gloom - the Great British entrepreneurial spirit is a cause for celebration. 
In recent years there are a number of new tech-enabled, lifestyle and lifestage companies who are now household names such as Mindful Chef, Deliveroo, Tinder, Elder and Trouva – all were unknown five years ago.  Now we can't imagine cooking, dating or shopping without them.
So what do the next five years hold? You may not have the backing of a Dragon but here are five tech sectors that are destined for success in the years ahead – by either disrupting the market or evolving traditional ones.
1.Driving greener and cleaner
There's no escaping the European zero emission climate crisis with transport being one of the key culprits contributing to the chaos.  EV cars are now top of the transport agenda so why let all the big brand players reap all the rewards? Tech firms who can pioneer robotics, energy storage and grid integration to create an advanced network of mobile EV chargers - or even mobile charging robots where drivers can provide their location through the app so that a mobi-bot could come and charge the vehicle - are all set to make inroads in the eco transport sector.
From Israel's ElectReon working on underground electric coils that recharge EVs wirelessly as they travel, to Australia's Axiflux reconfigurable electric motor, startups are paving the way to an unequivocally electric future.
They are also supporting the move to driverless cars. Startup Scale AI has created a data platform that helps computer vision teams process their work faster, and is being used by tech giants like Google's Waymo to super-charge their self-driving developments.
2. Personalised pet nutrition
According to PDSA's latest PAW report, 50% of UK adults now own a pet. That's around 10 million dogs and 11 million cats. That's a huge opportunity for new and innovative pet food brands.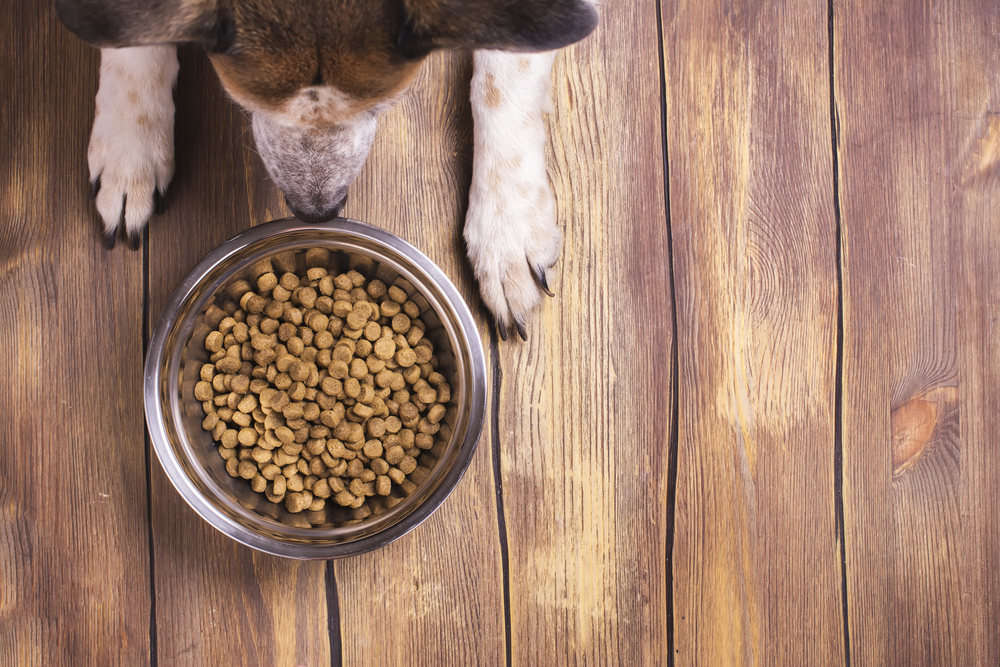 As a nation we've become far more health-conscious and that also includes the wellbeing of our pets. Cans of processed, mass produced food are increasingly frowned upon – paving the way for more premium products, specialist fresh deliveries, personalised pet diet plans, and even vegetarian or vegan pet food.
3.  Eco beauty, inside and out
The beauty industry has been widely criticised for its ugly record on animal welfare – and now it's under attack for its impact on the environment.
As a sector that's been heavily reliant on plastic packaging, more environmentally conscious alternatives could be big winners in the UK's £2.7bn beauty sector.
83% of consumers claim they would choose a beauty brand based on its sustainability which opens doors for startups offering planet-saving innovation such as refillables, and skincare that uses the undiscovered properties of plants and even waste materials like coffee.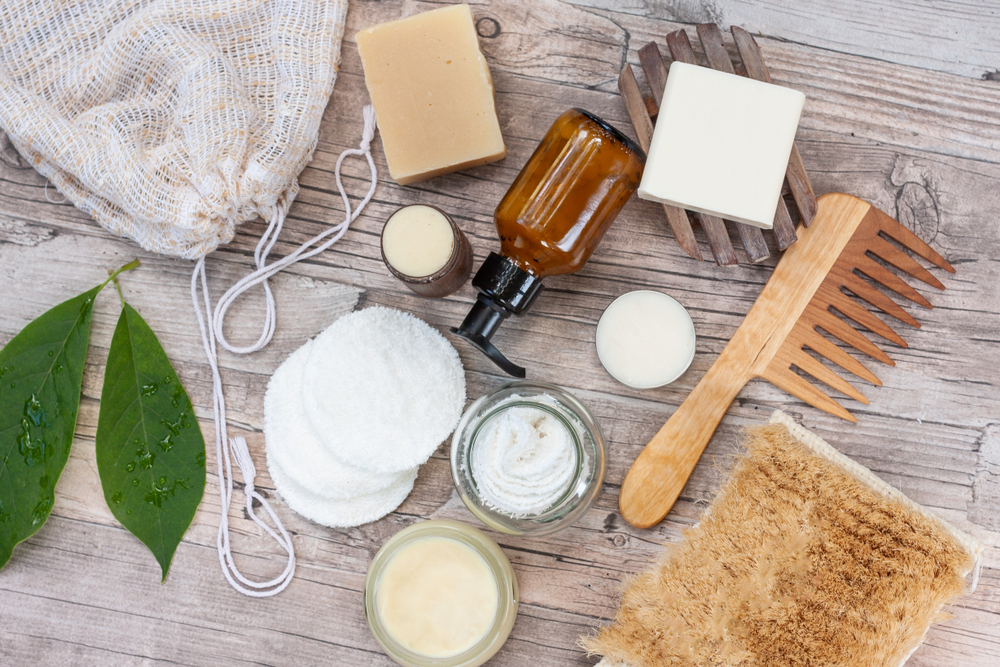 4. Smart tech for independent living
According to the Office for National Statistics (ONS) the UK's population is ageing fast with the latest projections showing that in 50 years' time, there are likely to be an additional 8.6 million people aged 65 years and over.
This represents a huge opportunity for new businesses to provide products and services that allow this generation to live longer and more independently.  Smart tech doesn't just help improve their quality of life but it also eases the burden on family or strained care services.
From smart independent living tech products and gadgets, smart home installation and connected security, and even overall home design, the opportunities are endless in this growing sector.
UK age tech startups are a pillar of innovation in Europe.  Ireland-based startup Kraydel has developed a TV set-top box, linking older adults to their carers, family members or friends through their TV screen.  Virtue Health's LookBack is a digital therapy platform for dementia that uses Virtual Reality, while Alcove is pioneering independent living using integrated sensors, wearables, Amazon Echo and an in-home communication aid.
5. Rum
It's time for a new beverage on the block - rum.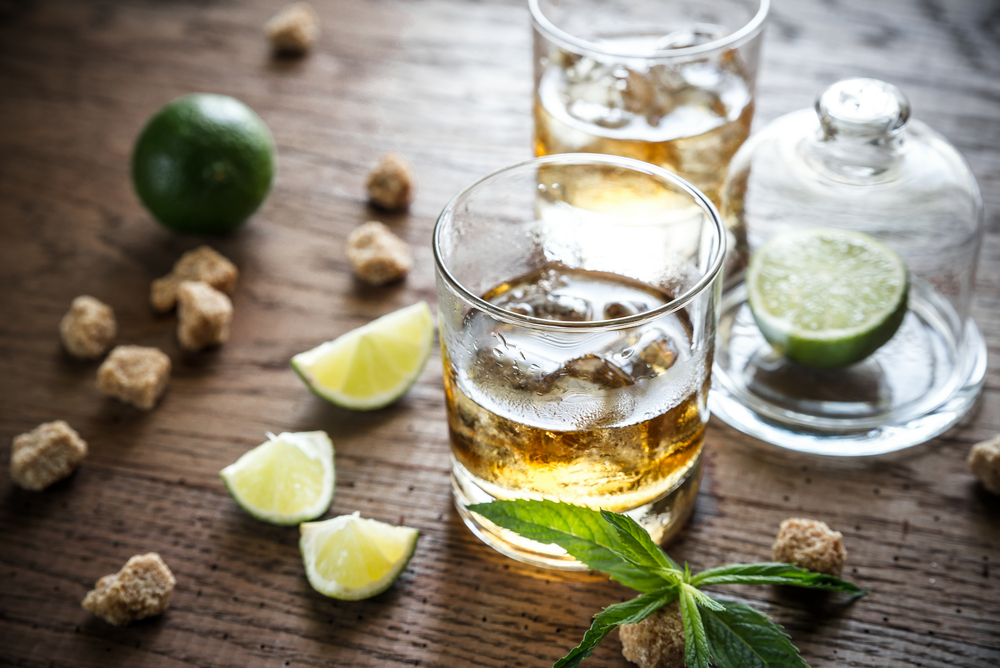 Like the unstoppable craft beer, gin and fizz revolution, rum is set to become the drink de rigueur. Cocktail connoisseurs and experimental millennials are fuelling the demand for flavour innovation leaving plenty of opportunities for brave new rum entrants.
35 million bottles of rum were sold in 2018 in the UK and this figure is projected to grow significantly.
New rum brands should take heart from gin sales - 73m bottles of 'Mother's Ruin' were sold in 2018. According to the Wine and Spirit Trade Association (WSTA), sales of gin have almost doubled between 2016 and 2018. 
And watch out for the UK's first plastic-free hemp hotel with 'waste not, want not' spa opening soon - vegan dogs and rum lovers welcome of course. Now there's a startup idea.
Making your start up stand out
New businesses fail for many reasons.  Struggling startups can often be written-off by the banks - and even by friends and family.  In our fast-paced, faddy and fleeting society, some of the best ideas simply just don't stand the test of time.
The 'next big thing' can fly or fail based on the sway and impact of technology, law, politicians, climate change and even celebrities or influencers – none of which can be fully controlled by business owners.
But what they can control is how they engage with customers and prospects. It's not enough just to be passionate about a new product or believe in an idea. How they deliver excellence in the customer experiences is pivotal to going boom or bust.
So once you've nailed the next big thing, now you have to make it become the next big thing. Savvy startups can leverage so much affordable and simple business technology to help ensure their new venture survives and scales. 
Integrated tech means business
For time-poor and often stressed startups, the most critical thing to look for in any business tech is ease of use. Keep it simple - all the functionality in the world will be useless if no-one has the time or inclination to learn how to use it.
Key business processes can be streamlined to improve customer contact strategy, recognise new sales opportunities, gain invaluable customer feedback and provide accurate performance reports. Companies embarking on a new journey need such connected tech to increase productivity at a period when they are most time, resource and budget stretched. And when learning what works, and what doesn't, is most critical.
Although many startups may not be comfortable investing their limited budgets on untried and untested tech solutions, cloud based software means that many of these solutions are now available as a highly affordable, easy-to-use and often subscription-based option.
Business apps are also booming – and don't need to break the budget. There are currently around 200k available in the app store and many such as Slack and Basecamp, have revolutionised the way organisations communicate, making them more productive and removing the need for email entirely for some.  Business apps like Drift and Airtable improve user experience and help allows faster, slicker communication 24/7.
Getting to grips with customised one-to-one dialogue with prospects and personal conversation with customers is now simple and cost efficient thanks to improved integration. Mailchimp email management linking to website lead forensics and customer relationship management (CRM) solutions can easily work alongside invoicing software like QuickBooks. 
Business processes that were once timely, costly and needed to be outsourced can be done in-house and are more accountable and measurable than ever before.
New business is always personal
Business growth, no matter what size, sector or business maturity is reliant on meaningful and loyal customer relationships. CRM platforms can help startups get organised very quickly in the chaotic early days when as business proprietor you have to be all things to all men, no two days are ever the same – and you feel like you are flying by the seat of your pants. 
CRM systems provide one version of the truth that is organised, easy to understand and easy to customise. It provides one big picture of customer relationships, business opportunities, sales pipelines, daily tasks and insightful reports.
Making customers feel understood is key to building loyal and lucrative relationships. But personalisation is so much more than a named addressee in an email.  You may start off a new business with a little black book of contacts and a handful of business cards, but a CRM system will help a young business deliver a consistent personal customer experience as the prospect database grows and the needs become more complex and diverse.
Getting to know you
As customers, we all appreciate the small gestures that make us feel special.  But who can remember the birthday of every customer or the name of their children? Not many can recall where their clients went on holiday or if they support red or blue.  With an effective CRM system, you won't have to.
It will be like a virtual PA who organises you and your data with automated prompts for key dates, recurring tasks or reminders when clients are likely to be in market for a product or service upgrade and even prompts you about their holiday or restaurant preferences. It all adds up to more focused and personal communications and improved outcomes – in less time.
With an effective CRM solution, businesses are able to build a customisable contact system that balances attentive personal details alongside business insights and objectives. It allows startups to align their need to be personal but with a detached business acumen.
From timely and accurate sales and forecast reporting, meeting and birthday alerts to team task assignments and new product launch comms, CRM systems keep you in control of your business whether you are office based or working remotely. They also keep your customers happy, knowing they are dealing with a business that appreciates them.
Of course, a happy customer is a returning customer who will recommend your product and services to their friends – real and virtual – locally and globally. As a start up, you can't put a price on 'free' advertising like that.