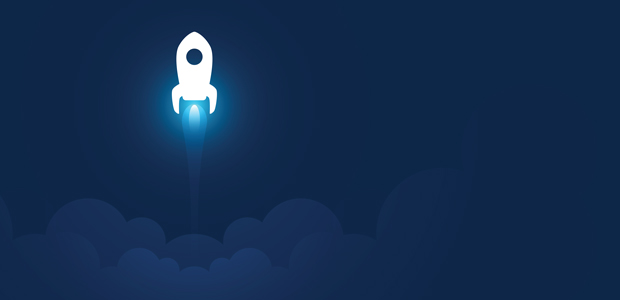 Startup led safety solutions for a post-pandemic world
It's hard to believe that this month marked one year since the Prime Minister's solemn address where millions of us were asked to stay at home.
Over the last 12 months, the pandemic has brought countless new challenges when it comes to managing both our professional and personal spaces. Technology has given many of us a crucial outlet during the pandemic; a means to continue working or studying remotely and stay in touch with our precious loved ones.
As the government's latest roadmap takes us one step closer to business-as-usual – or at least, a future version of it – technology will also play a hugely important role in helping us refresh and kickstart. With many experts predicting Covid-19 could be a part of our reality for the foreseeable future, what solutions will make staying safe and secure in workplaces and educational facilities a reality?
A platform for innovation
Given this backdrop, it was only natural that health and safety was at the core of Digital Catapult's Future Networks Lab Challenge this year. Connecting corporate businesses with the knowledge and innovative ideas being developed by advanced digital technology startups, the programme – in its 2nd year – positions challenge owners as key innovators in the industry while providing bright startups with a coveted platform for collaboration and exposure.
This year, Digital Catapult has been working closely with corporate challenge owners Siemens and Arrow Electronics, and 12 cutting-edge UK startups selected by Digital Catapult. Developing advanced, connected tech to help businesses create clean, safe and smart work environments for the office, other workplace environments and educational facilities, startups were placed firmly at the centre of the return to on-premises work and education.
With Siemens on the hunt for solutions to facilitate a safe and sustainable return to academic learning and life while adhering to social distancing guidelines, the University of Birmingham providing a pilot test facility, and Arrow challenging innovators to develop workplace safety solutions, UK startups answered: with ideas from air quality monitoring and location sensing devices, to solutions to detect faults with devices before they have even broken.
Ready, steady, pitch
Over a two-day sprint, the FNLab challenge gives participating startups the opportunity to respond to the challenges by pitching innovative solutions directly to the challenge owners. 
This year's pitching event took place virtually on March 18th and 19th, and included the startups taking centre stage one-by-one in front of a judging panel featuring representatives from Digital Catapult, Siemens, the University of Birmingham and Arrow.
Protecting the NHS
This year was the first pitching event where the two challenge leads, Siemens and Arrow, chose the same winner: NodeNs Medical.
Pitching a non-invasive, plug-and-play sensor to measure and track people and objects in the workplace, NodeNs - a company previously supported by the Digital Catapult Machine Intelligence Garage programme - presented an Artificial Intelligence solution to the judges that can be used to monitor locations to within a few centimetres, detect movements such as falls in homes and care homes, optimise use of space in the hospital and encourage social distancing. This is all done without the use of invasive wearables, smartphone apps, or cameras.
The NodeNs sensor - programmed to scan and detect objects through smoke, steam and other obstructions - is being piloted in an NHS hospital and will save time for doctors and nurses, improve patient outcomes and save money for hospitals. Its 'smart' motion sensing also enables better building management, with the potential to reduce office building carbon footprints and support energy efficiency savings.
Siemens and NodeNs will be working together to trial the solution at the University of Birmingham, while Arrow will be offering invaluable feedback to the company on how best to optimise the solution and build a strong supply chain.
The new normal
This year's programme has demonstrated the power of startups to apply agile thinking in turbulent times - providing a unique new perspective to challenges faced by businesses, coming up with fresh ideas and innovative solutions.
For other participating startups, this is not the end of the road - with the FNLab challenge opening up the channel of communication between remaining finalists and the two challenge owners advice and feedback from the programme can go a long way in helping them to develop their proposals further, taking them one step closer to an oven-ready solution.
Competitions aside: the reality is, the journey towards a post-Covid 'new normal' will be a joint, collaborative effort. They say some of the best ideas are borne out of a crisis, and this year's Future Labs Challenge – with startups showing creativity and resilience - goes a long way to support that statement.
Dr Tariq Ali, Deputy Pro Vice Chancellor at the University of Birmingham said: "As a member of the Judging Panel, I am delighted that NodeNS was selected as the winner from a very competitive field. NodeNs has a compelling sensor solution based on an innovative approach that we thought was unique and exciting.
"We look forward to working with the company on field trials on our campus– in Birmingham and in Dubai - that will provide new use case data. The core NodeNS technology is based on millimetre wave imaging where the university has world leading expertise and we look forward to exploring opportunities for collaboration for further development.
"The Future Labs Challenge has identified an outstanding winner alongside highly commended runners-up and my congratulations to all involved."
David Moss, Head of Digital Innovation at Siemens said: "Siemens was delighted to sponsor the Digital Catapult's Future Networks Lab Challenge supporting digital technology startups in collaboration with the University of Birmingham. Our original challenge was to examine how we can facilitate a safe return to campus-study for University students, using digital technology, during and post the COVID-19 pandemic.
"Congratulations to NodeNS, their innovative millimetre wave technology combined with AI, can identify room occupancy without privacy concerns that more invasive tracking technologies can incur and we are really looking forward to working with the team to look at how we can help develop and implement this innovative technology across multiple sectors."
Full list of finalists:
Arrow Challenge:
Siemens Challenge: