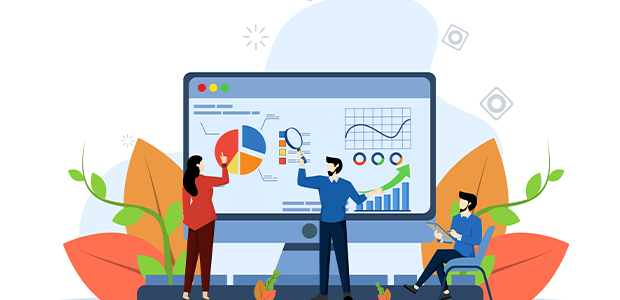 Startup HotBall launched service for quick business plan building
Ukrainian-Portuguese startup HotBall aims to reduce inequality and make entrepreneurial knowledge more affordable by launching an AI consultant that helps create a comprehensive business plan in minutes. The team believes that students, aspiring founders, and small businesses will benefit from this tool.
"We can see the challenges faced by many entrepreneurs when it comes to expensive and time-consuming business education, consulting, and incubation services. We believe that everyone should have equal opportunities to succeed, regardless of their background or available resources. We named the product HotBall - in some sense, that is the way a modern team works, and that is how we want people to use the product - rapidly exchanging ideas and experimenting often," said Maksym Nagara, the CEO of HotBall and a former CFO with 10 years of experience in business strategy consulting.
Started in February 2023 and with an MVP released by May 2023, the service combines the expertise of strategy consulting with the power of OpenAI technology. At the current stage of the product, a user can get a basic business plan by answering a few questions on the website. The founders encourage users to take the necessary time to reflect and provide comprehensive information when answering the questions. It is advised that the more detailed the answers are, the more accurate and beneficial the results will be in the user's interaction with the AI.
At the moment, HotBall can generate a name, mission, value prop, and business model from an idea. Additionally, there is a workspace where a user can work on several projects and export results in PDF format. Also, a library with startup ideation frameworks is available on the website, as well as examples of business plans from successful companies.
The feature of posting tailored questions will be released soon. An LLM trained on startup consulting cases will be able to conduct in-depth interviews, perform cause-effect analysis, conduct online marketing research, and generate clarifying questions about clients' businesses in real-time. The AI will guide entrepreneurs to a viable product-market fit by providing research, financial planning, a product strategy, and a step-by-step go-to-market plan.
The team's research, based on the Global Entrepreneurship Monitor, shows that in the EU and USA combined, there are 70 million people engaged in early-stage entrepreneurial activity, making for a large market of potential project users. This vast market represents a significant opportunity for potential users of the project.