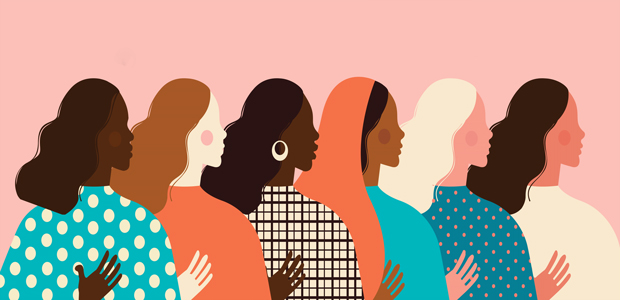 The startup empowering Women in Digital Business
Women In Digital Business (WIDB) is an alternative membership site for women who want to launch or grow a digital business. The Founder, Natalia Nicholson is a mother of three young children and wanted to provide a viable way for women with children or other responsibilities, to start and scale a profitable digital business. Members of WIDB have access to resources and the opportunity to join the Mastermind programme. The programme runs for 3 months and members receive assistance with all the technical elements involved with launching a business in the digital space.
This is a members-only community of women, who want to network in a safe place with other women who are willing to share their knowledge and experiences. The Mastermind programme is focused on launching a digital business with weekly meetings, headed by Natalia Nicholson. With a combination of Natalia's expertise and a community of supportive women with the same goals. Members have access to a complete business-building support system and critical insights from Natalia. 
StartUps Magazine, speaks to Natalia to find out more: 
Before launching WIDB Natalia launched a retail business and went to China to choose a manufacturer for her own range of candles. During this journey, Natalia spent many hours studying the principles of digital business and how to successfully sell products online. Once NN Inspirational Gifts was launched and accepted as an Amazon seller, Natalia entered into corporate training and consulting. This was when the idea of launching a membership site aimed at women, started to form. After extensive research, she realised that there was a real need for a membership site for women, with all of the resources and support required to launch and grow a successful digital business. The goal of numerous membership sites was to sell expensive webinars or coaching sessions and programmes.
Prior to NN Inspirational Gifts I set up and grew a successful cleaning business, I sold this as it wasn't giving me the enjoyment and fulfillment I want from my daily work. Previous to my cleaning business I had set up an online book shop which did fail. I am not ashamed that I have failed and believe it has given me a real insight into where I went wrong and what I would have needed to succeed.
I encourage anyone who has failed with a business to take stock of why they failed.  There are always skills and knowledge gained through failure. Realise that you can make it work a second time around. Forget the concept of failure and start again with the resources and support that will ensure you can succeed.
WHY HAVE YOU FOCUSED ON WOMEN FROM UNDERREPRESENTED BACKGROUNDS?
I feel privileged to have a network of inspiring women. As a woman from mixed heritage, I want to provide a safe network to enable other women from underrepresented backgrounds to start and scale a digital business. The advantage of a digital business is that with a very low initial investment, you can launch and scale a digital business when you know how to. My goal is to provide support with the technical side and essential marketing. WIDB also has a crowdfund for women from underrepresented backgrounds, who have completed a three month Mastermind programme through the site, for the advertising and marketing costs associated with starting and growing their digital business.
Mentorship for women from underrepresented groups is absolutely indispensable and as part of the Mastermind programme I provide mentorship during weekly meetings. The aim is to ensure by the end of our programme women from underrepresented groups will have the confidence as well as the technical knowledge and skills to progress with their entrepreneurial journey.
WHY DO WOMEN NEED MORE SUPPORT TO LAUNCH A BUSINESS?
Currently, there are only six companies in the FTSE100 in the UK with a female CEO. To achieve real long-lasting change I recognise that attitudes towards women and underrepresented groups and unconscious bias need to be challenged and I seized the opportunity to join a Google initiative called. I Am Remarkable #IAR. IAR was launched to improve the self-promotion and skills of women and underrepresented groups.
Facilitating IAR workshops has enabled me to help organisations that want to embrace diversity, inclusion, and equality in the workplace. As a Gold Tier facilitator for IAR I have facilitated workshops for various companies including Lloyds Bank, Citi Airport and Switch Hospitality Management Group. Now I want to become an active, tenacious and impactful voice for underrepresented women and a catalyst for change. I aim to champion women that lack representation and change the world of enterprise.
My belief is that as the percentage of women who can access funding increases, and the number of female CEOs rise, the economy will benefit. It has been indicated that if the same proportion of women as men started and grew their own business then as much as £250 billion of new value could be added to the UK economy. One thing I know for sure is that women lack neither the ability, determination, ambition or work ethics that are needed to start and expand a business.
HOW DO YOU DETERMINE SUCCESS?
Success is often determined by how financially well off a person is. This is in part due to the association between the career you hold, or how much profit your business generates. Personally, I determine my own success by how much free time I have to spend away from my business commitments. Quality time with my husband, children and friends makes me happy and what is the point of financial success if you have to compromise what gives your life true meaning and purpose?
WHAT IMPACT HAS THE CORONAVIRUS PANDEMIC HAD ON DIGITAL BUSINESS?
Since the start of the COVID-19 pandemic, there have been significant changes in the way business is being done. Ecommerce has experienced significant growth and there has been a fast digital transformation with an increase in virtual consulting and subscription style business. There has been an influx in start-ups that have recognised the opportunities presented with a digital business model, yet less than 35% of all SMEs in the UK are female-led. Even more astounding is that just 5% of those companies are led by someone from an underrepresented group.
What concerns me the most though, is that less than 10% of all start-up funding in this country is awarded to a business owned by a woman. This is not surprising when you take a closer look at venture capitalist firms in the UK. With 76% of those surveyed identifying as white and 70% as men, the barriers faced by women from underrepresented groups are simply a reflection of the lack of diversity that exists within venture capitalist firms.
I know that the lack of funding opportunities and investment from venture capitalists is in no way a reflection of the capabilities of women from underrepresented groups. To enable the women in my Mastermind group to receive funding for viable business enterprises, I realised that I needed to do something. I plan to combine crowdfunding, with corporate CSR donations and my own investment, to disrupt the current funding barriers women from underrepresented backgrounds face. One thing I know for sure is that women lack neither the ability, determination, ambition or work ethics that are needed to start and expand a business.