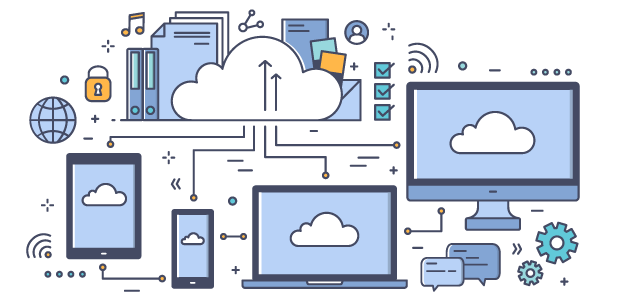 Startup CloudStratex on the future of cloud computing
London-based technology startup CloudStratex helps clients become confident and self-sufficient in cloud computing and its usage, rather than being reliant upon external providers to manage their IT operations. We spoke to Founder and CEO Adrian Overall to learn more.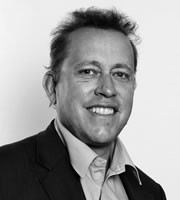 CloudStratex helps clients become more confident with cloud computing – when did you first notice this being a knowledge gap for many businesses?
I think the whole industry began to take notice of the opportunities offered by the public cloud back in 2011. At that time many of us were blissfully unaware of the potential that this way of delivering service would have. I began to realise that all was not well back in 2015 when I began to see the market accelerate beyond the capability of the marketplace to consume. I realised that this mismatch was pretty much down to some of the intangible forces that exist in clients such as internal friction, stakeholder alignment and skills deficit. It isn't just about confidence, it is about leverage and engaging with the opportunity that cloud computing offers and pushing that boundary to deliver the maximum you can get out of it.
Tell us about the growth of importance of cloud computing to the efficiency of business operations?
To me this is all about options and ways to solve for a situation with an alternative perspective. Efficiency isn't just measured in how we can do the same for less; it is about how the concept can be integrated into the way we work. The benefit needs to be considered upstream and downstream and quantified as such. Time to market is key and removing lag generated by slow and outdated ways to service demand is a critical benefit offered by cloud computing. 
Since the launch of CloudStratex, what has the growth trajectory been like? Have you found a true product-market fit?
It's early days, nine months in and only a couple of months since our hard launch; but our message seems to resonate with clients we are talking to. Clearly we have a long way to go to take our incubation concept and make it prime time, but the sentiment we see out there is very much "help us to get better". I think the days are over when IT was seen as a back office function an we are into an era where technology is a board level imperative and its leverage seen as a market differentiator. Simply handing the keys over isn't an option anymore and clients need greater intimacy with their support network and a more fulfilling relationship with their partners to drive greater value out of the opportunity that technology offers.
How receptive are people to learning about cloud computing alongside busy work diaries?
I think that cloud computing is mainstream; it is a genuine option to be considered alongside other alternatives but the main benefit is that you can move quickly. I think you have to consider that most people are keen to learn, keen to upskill and improve their understanding on any number of topics that improve their personal value and the value they can contribute to their business. I consider it as an imperative to never stop learning, listen, seek out those opportunities to develop and I see this in the majority of people I work with.
What are the demographics of your clients? Have you discovered any interesting patterns – and what do you think it conveys?
There is definitely a next generation client who comes to the table without some of the baggage of the past and perhaps is less suspicious of next generation technology and the opportunities it presents. I say that with a dose of healthy cynicism as i find myself critically evaluating everything on a daily basis and I prescribe to the mantra "if it seems to good to be true it probably is". I think that is a strength and a weakness and it is key to keep an open mind but also talk honestly and transparently about what you see in front of you. We are trying to harness the next generation technologists via our Talent Academy and provide them with a rounded post education education in life skills that will enable them to become free thinkers in their own right and not necessarily clones of ourselves.
Why do you describe CloudStratex as a 'disruptor'?
Simply put we think the market isn't necessarily predisposed to going all in with helping clients get good and stay good. On the face of it and on a simple internet search you will find many IT companies talking about their client imperatives, client centricity and how they can help clients and I don't dispute that but I don't see it in practice and that is why we are formalising the incubator. This is a genuine client side capability to support and enrich our clients capability and then we leave. My belief is that leaving is as important as turning up and that sentiment is echoed by the fatigue that i hear about everyday talking to clients who have seen the value equation not add up the longer the relationship with their incumbent as gone on. 
What have been the biggest obstacles, if any, when growing CloudStratex?
Talent is everything and you are as only as good as the people you have in your team. Finding people who want to be part of a rich dynamic culture that demands perhaps a little more than the norm is challenging. We know that with the right team we can achieve great things and that is why we are investing so heavily in our Talent Academy and our employee enrichment programme.
What do you anticipate for the future of cloud computing in 2020?
Well I hope to see the marketplace become more attuned to the client requirement and the support that clients need to make the use of next generation technology a thing to embrace and leverage vs hide from. We will certainly be banging the drum for an industry reset as the use of this technology becomes more and more central to the clients we all serve.