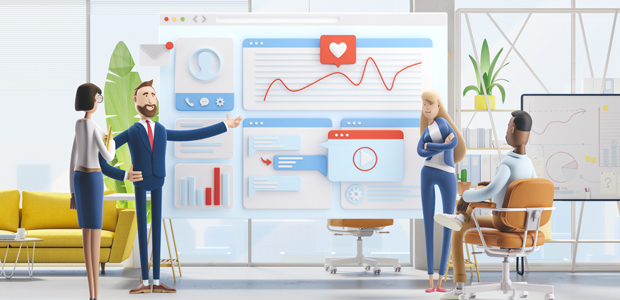 Starting A New Business In 2021?
Here's how you can get off to the right start. Just because the world is more unpredictable than now than it has ever been in our lifetimes, it does not mean that you can afford to let your business opportunities get away from you.
If you've been planning the launch of your new company in 2021, it's going to be a challenging road ahead but there is every reason to believe that you can make your dream a reality, and a resounding success. Here are some steps that you can take to make sure that you're ready for everything that the new year can throw at you.
Plan, Plan And plan
This really can't be stressed enough, but it's more important than ever this year that you have a very clear idea of what your resources are and what you hope to achieve in year one of your new business. Do you know your target area? Have you already started reaching out to potential clients? Do you have the team and employees in place to accomplish your goals and deliver on what you're promising? A new business without a clear plan is a business that isn't going to be around for very long, so make sure that you've got yours in place.
Brexit Is Coming
While the precise impact that Brexit will have on the UK is still not exactly crystal clear, what we do know beyond a shadow of a doubt is that it won't be minor. You should have already started taking steps to make sure that your new business is as well-cushioned for the transition period as it should be, you should head to the government advice website and be prepared for any eventualities. With so much at stake you simply can't afford to not be informed.
Good IT Support Is Essential
If you're starting a business in 2021, then you already know that you and your team are going to be working from home. There are a million and one potential headaches that come with trying to get everyone on the same page with your IT requirements and what your team needs to do their job, so it's a good idea to bring a professional support team on board. For example, anyone needing IT support in Kent should look to Impreza IT, which is a full-service technology partner dedicated to keeping your business running smoothly. They can help with everything from software consultation to security concerns.
Go Social And Keep Local
2020 was an incredibly challenging year for businesses, but something we all learned was the importance of connecting directly with our target audience and consumers. It was more important than ever for stores and shops, for example, to remind their customers why they should shop local if they wanted to keep their favourite businesses around. It's more important than ever to have a social media presence that not only reflects what you do, but what you represent. With more and more competition for online audiences, you simply must stand out.