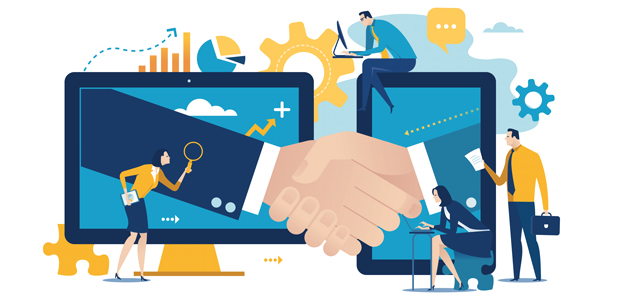 Starting a Business: Don't Just Dream, Do!
The line between dreaming about your perfect business and actually running a killer corporation is not a huge gap - it is a simple step. Sadly, a lot of people get stuck on their idea. They dream about what could be, without ever focusing on achieving their goals. If you also have a great passion and an amazing idea, then make sure not to be one of these people. All you need is to divide your process into smaller, easier to handle bits. Doing so will help you tackle them more eagerly, and deal with the tasks as they come. Today, we take a look at five essential steps needed to stop dreaming - and start doing.
Write it down before you forget it
The easiest step to make from planning to owning a business is to put your thoughts to paper. This way, you "materialize" them. While the thoughts are in your head, they might not be "real." However, once you are looking at the list of your ideas, they become much, much more real. There is no escape from them now!
However, this is not the only reason why you would want to have your ideas in writing. When you sit down to gather your thoughts and put them to paper, you go over them again and again. After all, you will want to put something "concrete" on paper, so you will want to be sure you know the specifics. By doing so, you will commit to turning these ideas into a reality mentally. And once you are done, you will be looking at your idea pitch. Using it, you will be able to try and pitch your ideas to friends and family and gauge their interest. Then, return to it often to shape it into a good business plan.
A business plan is an important stepping stone
Having a list of ideas is a perfect first step to stop dreaming and start planning your business. However, if you really want to start on the path to your very first business, then you need a business plan. This will help you get the funding you need, as well as obtain the resources and approach the people you want in your team. Luckily, it is easy to get this from your list - with a couple of minor adjustments.
What you will want to focus on is creating a one-page business plan. Think about how you will present your business to someone - this is what we call an "elevator pitch." Imagine you are in an elevator with a possible shareholder, and you have that short ride to convince them to invest in you. This is what your business plan should be - something short and sweet. 
Make sure you establish your business vision, goal, and brand. These are some of the staples of every enterprise. Think about who you are now, and who you want to be in five years. Then, create a system that will keep this goal in check.
Set up milestones and metrics to help you along the way
The easiest way to gauge just how healthy your business is doing is by establishing some milestones and metrics. These are two separate things, but both will be beneficial to your business growth. But first, you will want to pick a business rollout date - when you will launch your business. From there, you will want to plan the dates backward accordingly.
These should be your milestones. They are the things you are striving for - and the dates by which you need to reach these goals. For example, this might be having your website, a social media account, your company name, or logo - anything that is essential. Then, once you reach every, you can stop and look back at your process. Examine it and figure out how satisfied you are with the whole thing - and whether you are on your way to a successful business.
Another thing that can help you answer this question are metrics, too. These are something that you follow throughout your process - for example, the number of clients, your income, etc. It is important to measure them as you go through the steps, so you can see just how well (or badly) your business is growing. This way, you can touch up on things that are not working well - or keep gaining steam if they are!
Keep moving forward!
Once you have all of this started, it can become hard to stop! This is a good thing because all you need to do now is keep going forward. However, sometimes, you might stagger when there is difficulty along the way. This can happen when you do not know how to deal with your financial projections, or how to tackle your SEO. If this happens, remember - you need to contain the momentum you already have.
A lot of people get into the process ready to give up. They find dreaming about their ideas comforting, and they are just waiting for a chance to get back to that step. If you slow down your process, then you can fall back onto this easily - and thus, you will want to keep pushing forward whatever happens.
This is why milestones are so essential. When you reach it, make sure you celebrate it - just a little. Reward yourself and your office, and then look to the future as well as the past. By doing so, you will be working on creating a company culture. Think about who you are and what you want your company to be. This will help you gain new clients, but also stand out from the competition.
Keep in mind the important things
As your business grows, there will be a lot of things that might catch your attention. You might be working with more customers - or you might run into tougher competition. If you want to succeed in running your business, though, you still need to not allow distractions to happen. Keep the ball rolling from the beginning, and you should be able to run with it pretty far.
Finally, keep in mind that you can not run your business solely on ideas. Starting a business takes a lot of work and patience - but you can do it. Keep persevering and not giving up. Plan ahead each step and stick to your plan - but also remember to be flexible. This will easily get you to success!