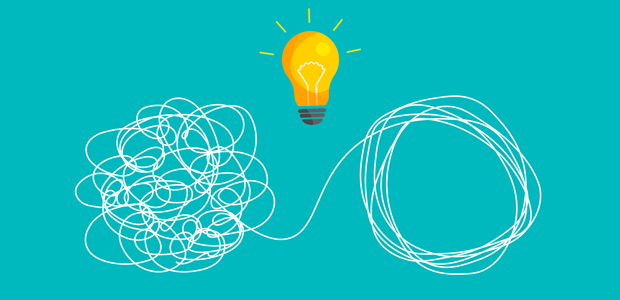 To start a successful business is to solve a personal problem
Last year, my friend Laura, and I co-founded Tally Market. We've raised our first investment round, onboarded over 400 venues and learned a lot along the way. Here's the backstory behind how we made it happen.
It's often said that the best business ideas come from solving a problem you're experiencing yourself. That's exactly how it was for us at Tally Market. 
Take yourself back to summer 2020 (if you can bear to). Offices were closed, London was seriously hot, and I felt bored and frustrated working at home. After all, no amount of fake commuting can combat months of working in the same bedroom. Believe me, I tried. 
My WhatsApp groups were full of messages from friends feeling that same boredom and frustration. Especially those of us without the luxury of a home office. In fact, 51% of people do not have a good space to work from at home. It was officially a problem. 
Meanwhile, Laura actually loved working from home (mainly due to her new cavapoochon, Ledley). But as Head of Finance at a startup, realised her company was also spending tens of thousands on office space that wasn't being used. 
Another scenario, similar problem and with so many others sharing our issues, the problem quickly became an opportunity. 
The right co-founders often have similar values and different skill sets 
I met Laura at Bristol when we were both studying for our undergrad degrees. We'd both been in the London startup scene for a while.  We started speaking about the possibility of employees using other kinds of spaces to work. Our professional backgrounds, paired with our interests in employee wellbeing and local communities, meant we were really aligned.
What could it mean if companies gave up their offices and instead their employees utilised coworking spaces and hospitality venues? Plus, employers could keep costs down by only paying for the space they actually used. It was compelling. Several animated conversations later, the idea behind Tally Market was born. 
Get as much feedback as you can, from as many people as you can
We quickly built a (very basic) website on Squarespace where companies could sign up, add their employees and book hot desks at venues via a token-based system. It's important to note here that Laura and I have very little tech experience between us. What we did have, was an idea, motivation to make it happen and lots of fear. 
In the beginning, it was all very smoke and mirrors. We became experts at experimenting and learning quickly. Initially, we got ten companies to test the platform to see if the idea worked and would onboard venues in areas we knew their employees lived so everyone had somewhere to go. 
By this time, it was clear that the way teams worked would never be the same again. The solution itself was far less clear. We spoke with countless teams and surveyed over 700 people. The answer quickly presented itself: people wanted a hybrid model. We listened and took so many notes as each person told us they wanted to meet with their teams a few times a week, and most wanted to work closer to home. Wellbeing was another theme that kept coming up. 
A solution was needed to reinvent the way we work. We decided to build it. Enter Tally Market v.2
Be laser-focused on your goals and adaptable about your methods
In October 2020, Laura and I were still working full-time at our old jobs and building Tally Market in our 'spare' time. To our surprise, we were awarded a grant to develop the idea. It was a major moment for us and meant we were able to build the platform from scratch. So long, Squarespace.
We were both fortunate to have a good network in the startup scene and were able to build a functioning product within a couple of months. 
When the world opened back up, we were in a good position. We raised some more money from angel investors and hired a really fantastic team. We also onboarded lots more venues, including some big-name coworking chains. 
If the experience of Tally Market has taught me anything so far, it's the power of adaptability. As a first-time female founder, I know how intimidating it can feel to build a business from scratch. The more you understand how to learn quickly and build things even quicker, the easier everything becomes.
What's next for Tally Market
Today, we continue to be obsessed with customer research. We're constantly watching how people use the Tally Market platform and we're always curious about how workspace demands are changing. 
The task ahead can feel huge at times, but our learnings so far mean we're well-equipped to meet what's next. We're also huge fans of Tally Market ourselves. We use Tally Market to meet our team a few times a week and work elsewhere as and when we want. And honestly? It feels pretty amazing to have solved a problem – for ourselves and so many others. We're just getting started.