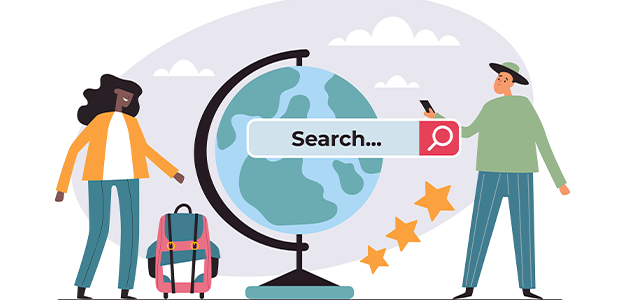 Spendesk Announces New Integration with TravelPerk
Spendesk, the spend management platform for small and medium-sized businesses, has announced its collaboration with TravelPerk, the global player in travel management.
This partnership marks a significant step in streamlining corporate travel expenses for businesses. With the integration, users can effortlessly book their business journeys through TravelPerk and seamlessly manage the associated expenses via Spendesk. This union is set to enhance efficiency in time management, simplify operational processes, and bolster budget oversight.
Corporate travel expense management typically involves cumbersome approval steps, restricted visibility of payments, and the manual gathering of receipts. However, the collaboration between TravelPerk and Spendesk seeks to resolve these issues, offering businesses key insights that aid in improved decision-making and optimal allocation of resources.
Business travellers will benefit from the ability to book trips conveniently and have their receipts automatically uploaded, thus minimising time spent on administrative tasks and streamlining processes.
The impact of this integration was shaped by extensive client feedback during its beta phase, focusing on delivering a fully automated, end-to-end solution tailored to business needs.
Key features of the integration include:
Streamlined Approval Workflow: The partnership provides a consolidated approval process, improving control and productivity.

Automated Receipt Collection: This feature eradicates the need for manual receipt collection, saving time and reducing errors for both travellers and businesses.

Practical Insights: Finance teams gain access to comprehensive cost breakdowns for each trip, enabling more effective decision-making.
Kelly Jewison, Senior Director of Strategic Partnerships at TravelPerk, stated: "With TravelPerk being a leading travel management software in Europe, and Spendesk being a significant player in spend management in Europe, this integration was a logical development. We are delighted that our mutual customers will now enjoy the most streamlined travel spend management experience, freeing them to focus on more critical business activities instead of chasing travel expense receipts."
Stephane Baranzelli, VP Continental Europe at Spendesk, commented: "The integration of Spendesk and TravelPerk represents a major advancement in corporate spend management. It introduces efficiency, precision, and transparency into the management of travel expenses, greatly simplifying the process for employees who frequently book and travel, as well as for finance teams who gain complete visibility and control over travel expenditures."
The integration is currently available to all Spendesk and TravelPerk customers. Additionally, Spendesk is developing a feature to automatically associate TravelPerk spending with Spendesk's cost centres and analytical fields, aiming to further enhance financial insights for finance teams by the end of the year.