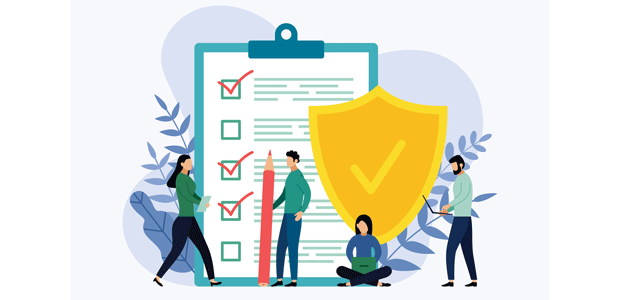 Specialist protection: the safety net your small business needs
When starting a new business, the hopes, dreams, and aspirations of budding entrepreneurs are underpinned by the desire to secure a bright and prosperous future. Positivity, adrenalin and energy combine to drive them forwards. Hurdles are overcome, goals are pursued, and time flies by in a whirlwind of activity and excitement – at least, that's the plan.
The reality can sometimes be a little different. Resourcing, long hours and arranging the right credit and finance options can all play a part in making any venture a success, but very seldom do business owners talk about how to tackle these issues, especially when it comes to dealing with a critical event like the death or sickness of a key person.
Setting a business up to deal with the very worst can often go amiss, but the last two years have proven that it's essential to expect the unexpected and plan ahead, and considering insurance is a key part of that. Who would take control? How would the business move forward? What financial issues could they face? These are all important questions that must inform the business continuity plan. Legal and General's State of the Nation research has highlighted just how vital a lifeline business protection could be in these circumstances.
Over half of UK SMEs said that the loss of an owner or key employee would be the most serious issue their business would face, with 58% of SMEs declaring they would cease trading within twelve months. Despite the immense losses this could incur, 63% of those who didn't have cover still didn't see the need or hadn't considered protection.
There is no doubt that the pandemic has now amplified these vulnerabilities and shed light on the role protection advisers have to play in kickstarting this conversation. 75% of businesses now have some form of debt, with one in four needing to use Covid-19 finance schemes throughout the course of the pandemic and borrowing £122,000 on average. Worryingly, over half (54%) of business owners have given personal security for their business borrowing, exposing both themselves and their families to financial risk. This is unnecessary and avoiding it is possible if businesses consider speaking to a financial adviser who specialises in business protection.
Having a crisis plan can feel overwhelming but it's important for small businesses in particular to have a financial safety net in place and business protection is a very simple but vital component. Its purpose is to inject useful amounts of cash into a business to meet the costs of an unforeseen change in ownership or the death of key employee. There is also the potential for businesses to provide valuable tax-efficient employee benefits, such as a Relevant Life Plan and Executive Income Protection.
The shared collective experience that we have all endured during the pandemic has certainly galvanised minds. Paying off debts, supporting profits, and providing funds for unforeseen changes in ownership, can no longer fall down the priority list.