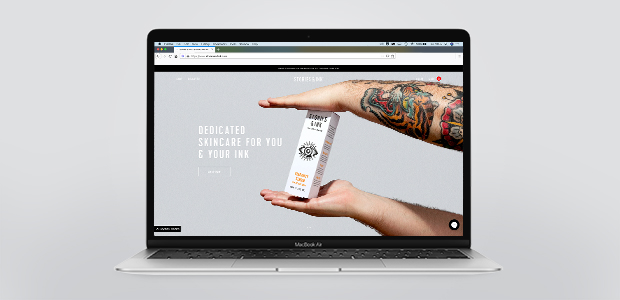 Speaking to the Founders of The Others Beauty Co.
After spotting a gap in the market, Stu Jolley and Simon Forster started a beauty brand with a difference; instead of creating products based on people's insecurities, they would meet people's genuine needs. They launched their first products in 2016 – a range of tattoo skin care now called Stories & Ink, and The Others Beauty Co. was born. We caught up with Stu and Simon about why they started their beauty business, the gap they saw in the industry, and why they recently pivoted to DTC despite successfully being stocked on retail shelves.
Can you tell me about your background?
After a decade building surf, skate and lifestyle brands, Simon started his own creative agency, Robot Food, which has gone on to work with some of the most credible global brands. Stu has a background in health & beauty and developing consumer-first products, having launched his own retail focused personal care brand in the past.
Tell me about the startup – what do you guys do?
Stu is the MD, running the business day to day, liaising with our partners in the US and teams in distribution, content management, web performance and marketing. Simon's role is Creative Director and having designed Stories & Ink with his team, he leads the creative vision for it, setting the standard when it comes to brand expression, tone of voice and the style of our output such as photography.
Where did the idea come from?
Stories & Ink started as a portfolio concept by Robot Food as they wanted to work in health and beauty. They identified that despite the acceptance of tattoos in mainstream culture, there was a severe lack of skincare products specifically aimed at people with tattoos. Sure, there were immediate aftercare serums and nappy rash creams repurposed as repair creams – but no credible brand to help care for tattooed skin, long-term. We ended up chatting about it when Stu came to the studio to discuss another project and it took over the conversation. From there we formed a partnership.
Tell me about some of the technology involved?
We're predominantly a D2C proposition and wanted to get as close to our tattoo community as possible. With this in mind, we've integrated a number of tech stacks within our Shopify store that use the latest analytics tools, referral software, email marketing, data capture and user generated content. This allows us to build a review base, scale and reach more consumers quickly. Our aim is to build long-term value for our customers, with an emphasis on quality editorial that offers the tattoo community more than just aftercare and a physical product.
How many on your team and how did you build and grow it?
We have a very lean and flexible hiring model – we have a team that work remotely across finance, content creation, editorial, distribution and customer service. We outsource our paid advertising to an agency who work with some of the largest lifestyle brands. This allows us to focus on growing the brand and source site contributors as the demand for editorial content grows. It's cool for us to be able to tap into remote writers and photographers from across the globe, covering different nuances and topics within tattoo culture. We're also, of course, extremely lucky to have a creative agency partner in Robot Food and the whole team are invested in Stories & Ink through Simon's involvement. From day one the team have questioned everything about the brand, pushing us in a good way. They're able to act quickly to deliver creative solutions to problems as they arise.
Do you have any competitors, if so, how do you differentiate yourselves?
We don't really see what's already out there as our competitors, as we're positioned apart from traditional tattoo repair cream brands that sit only in studios catering for immediate aftercare. We see ourselves more as a skincare brand focused on looking after tattooed skin long-term – in that sense our marketing efforts have aligned to user generated content and at-home content. We do also work with tattoo artists, but customer validation is our biggest asset.
What funding process have you gone through?
Initially Simon put in £100,000 seed investment to prove the model then, three years later, we completed a series A round ($400,000) with a number of strategic investors who all have backgrounds in eCommerce.
What challenges have you faced, and how have you overcome them?
The biggest challenge has been pivoting from a retail focus to D2C. Our products were listed in Boots and Superdrug stores nationwide, as well as Selfridges and Urban Outfitters globally. From this and social validation we knew we had a viable product range and market fit, but our customer was the retailer and we had little connection with the end user. We decided to focus on D2C so we could own the brand experience across every touchpoint, but to do so involved pulling the plug on retail, which led to a hard year in both cash-flow and the amount we had to learn.
We ended up being introduced to our U.S. partner, Pharmapacks who are one of the largest health and beauty web merchants on Amazon in the U.S. They're unbelievably connected, so that's how we met a lot of our investors, but we had about £100 left in our business account when we flew to New York and did the deal.
…Which leads to cash-flow - this has been our other main challenge. However, with hindsight, being so bootstrapped while proving the opportunity was good for us. There's a lot of start-ups who come out the gates raising huge amounts and they can burn through it before the business is validated by consumers.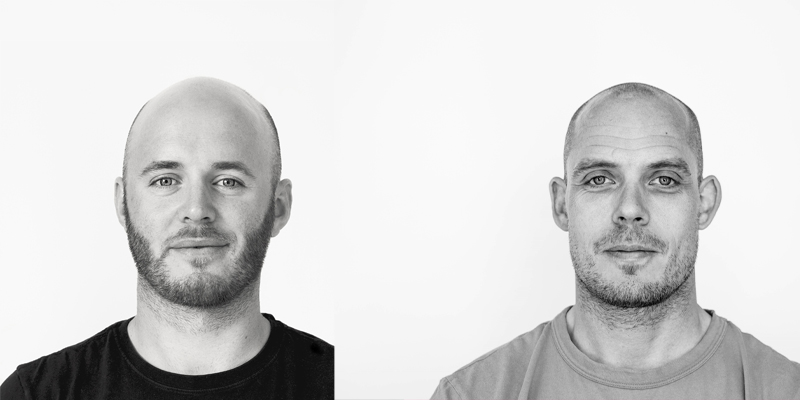 How is your business profitable?
Our business is just starting to turn a profit but we're only three months in to our relaunch and in the middle of setting up in the U.S. It's a careful balance between investing heavily into infrastructure, the team and NPD whilst remaining profitable. In the early years you have to look at profit against other metrics e.g. brand value, LTV of your customer, growth/scale – it also depends how quickly you want to grow market share. We're not like some of the recent D2C brands running a 'scale at all costs' model and burning out, we sit somewhere in the middle as we navigate this 'test and learn' period for the business.
How has COVID affected you?
It's been a shame to see such a lack of activity in tattooing due to studios been shut for a long period, but Covid had accelerated the opportunity for D2C brands and demonstrated that we made the right call when we did. The biggest pain point for us has been shipping delays, which are frustrating as they've been out of our hands. We've had to focus on customer service to overcome this.
What's next for you guys? What is your strategy for growth?
Stories & Ink is the first of a series of D2C brands we plan to launch under our brand house, The Others Beauty Co. This is our test brand, making sure the infrastructure, team and scale model is fully validated before we move onto brand number two – but the blueprint is set and each brand will identify and serve an overlooked or under catered segment of the population. Our mission is simple – to find the gaps, see what others can't and remove the barriers so that everyone can feel beautiful in their own skin.